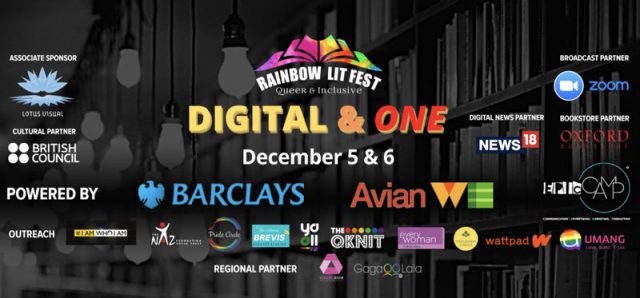 To mark a year since its journey began and to underline the significance of oneness, the Rainbow Lit Fest – Queer & Inclusive has organized a two-day online series called 'Digital & One'. Being held over the weekend of December 5 & 6, the event will see the coming together of over 50 leading authors, poets, activists, scholars, filmmakers, artists, performers and business leaders to discuss a variety of topics.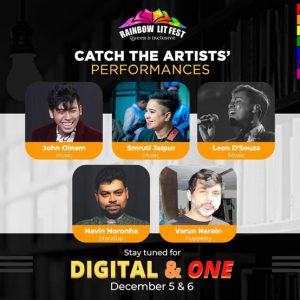 The content, which includes over a dozen panel discussions, ranges from representation to identity, poetry and social justice, mainstream cinema to diverse narratives and a lot more. While queer representation itself will be at the forefront through discussions, films and performances, the presence of scholars such as Dr Bibek Debroy (Author, Economist and Chair of the Prime Minister's Economic Council) and Dr Shashi Tharoor (Author and Member of Parliament) is rare and significant as none of them have addressed a queer-dominated event of this kind in the past.
The festival is uniquely scheduled over three sessions over two days – Matinee, Evening and Night. This is intentional, keeping in mind "eye fatigue and the schedules people keep while working from home or even on weekends ever since the pandemic struck us. Additionally, it helps us programme content for regions such as Canada, USA and UK," says the Festival Director, Sharif D Rangnekar.
The line-up of authors and poets from the LGBTQIA+ world include Maya Sharma, Sandip Roy, Dr Akhil Katyal, Saurabh Kirpal, Parmesh Sahani, Michiel Baas, Aditi Angiras and Raga Olga D'Silva, among others. Queer presence from the film world includes Onir, Gazal Dhaliwal, Faraz Ansari and Sridhar Rangayan.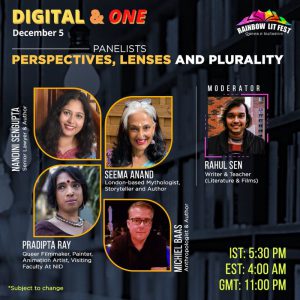 Given the focus on intersectionality and common ground, the festival has panelists such as Alankrita Shrivastava, Dr Saif Mahmood, Tanuja Chandra, Namita Bhandare, Seema Anand, Saikat Majumdar, Madhavi Menon and Priya Paul.
The digital advantage, of course, is at play as the event, allowing it to have individuals speak from different parts of the world. The extent is such: Santa Khurai from Manipur; Assistant Professor, Author and Drag Artist, Kareem Khubhchandani from the USA; Neeraj from Lotus Visual Productions, UK; international queer poet and film scriptwriter, Amani Saeed from London; film scriptwriter, Gazal Dhaliwal from Patiala; and the many others from Chennai, Kolkata, Mumbai, Puducherry, Imphal, Gurgaon, Delhi, Ranchi and Jabalpur.
Keeping in mind the festival's approach to expression, the event will have performances from three queer Indie artists – Smruti Jalpur, John Oinam and Leon D'Souza. There is a puppet show by Varun Narain and poetry recitals by Vishal Ghatge, Shambhavi Devedi and Aditya Tiwari, in addition to stand-up comedy by noted comedian, Navin Naronha.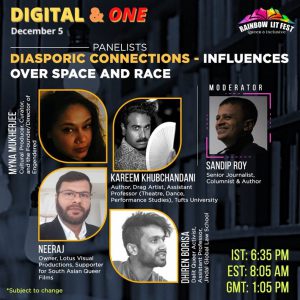 The panel discussions and performances will be interspersed with cinematic experiences, including the screening of films like The Men Who Speak Gayle by Nathan Kennedy, Nowhere by Christopher Manning, Do Re Mi by Prajesh Kashyap, Forever 17 and Parvaah by the Humsafar Trust.
The online series is supported by organisations such as the British Council (as its cultural partner) and Oxford Bookstores besides community groups such as Ya All, The Q-Knit, Naz Foundation and Pride Circle.
The Rainbow Lit Fest – Queer & Inclusive started its journey last December with a two-day festival at Delhi's Gulmohar Park Club. With its success, having footfalls crossing over 1200, the platform went on to release a short film – Breaking Notions – involving over 15 voices on the importance of storytelling to break notions and phobias. It included influencers such as Devdutt Pattanaik, Anjali Gopalan, Sandip Roy, Avatari Devi and Suneeta Rao, with several others. In June, the Festival organized Rhyme & Reason – a national poetry competition in partnership with Gaylaxy Magazine and The Q-Knit.
For the latest check out their Facebook page.
REGISTER HERE for Digital & One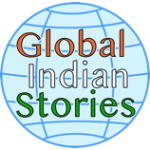 Global Indian Stories team
This story has been posted by the Global Indian Stories team, having been found or sent to one of us. It will have been sent via a channel where there is no specific author to attribute the story to.