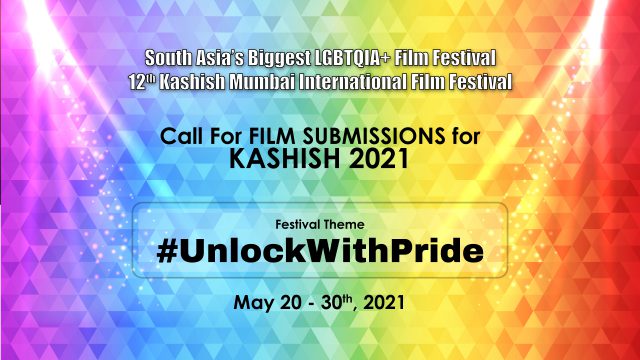 The twelfth edition of KASHISH Mumbai International Queer Film Festival is scheduled to be held online next year from May 20 to 30, taking into consideration the prevailing pandemic situation. The organisers have mentioned that they are still considering a two day on-ground festival if the situation improves, a decision which will be taken only in February 2021.
Festival director Sridhar Rangayan said, "The 2020 edition of KASHISH, which was the first Indian film festival to go virtual with a full slate of new films, proved to be quite successful. So we are following it up with the 2021 edition which will also be primarily virtual." For more information visit mumbaiqueerfest.com
The festival has announced the theme for the festival 'Unlock With Pride', representing the festival's mission to unlock geographical & racial barriers, and encourage love & acceptance of LGBTQIA+ individuals, and thereby unlock a new normal of hope for everyone.
"We may do a two day event in a physical theatre or auditorium if the situation is conducive. We want to continue KASHISH's mission of creating awareness through cinema and celebrate the community's resilience through these challenging times," said Sridhar.
Film submissions for the festival has opened and anyone across the world with a LGBTQIA+ film of any genre can submit for consideration through FilmFreeway: https://filmfreeway.com/KASHISH2021
"This year we have waived off submission fees in all categories, considering the challenging situation all filmmakers must be going through. So Happy Submissions!!", said Saagar Gupta, director of programming.
The festival organisers mentioned that they would like to focus, both in their programming and discussions, on the marginalised sections within the LGBTQIA+ spectrum – like lesbian & bisexual women, trans-men, asexual and intersex persons and those identifying as queer or non-binary.
About KASHISH Mumbai International Queer Film Festival
Voted as one of the Top five LGBT Film Festival in the World, KASHISH Mumbai International Queer Film Festival is South Asia's biggest queer film festival and the first LGBT film festival in India to be held in a mainstream theatre. Founded in 2010, KASHISH is held over five days at three venues. It is the first Indian LGBT festival to be held with approval by the Information and Broadcasting Ministry, Government of India.
Besides the annual film festival its other initiatives are KASHISH Forward –
India's first travelling campus LGBTQ film festival, KASHISH Global – that facilitates screening of Indian LGBTQ films across the world, Best of KASHISH film screenings and KASHISH Chalchitra Utsav – a festival of LGBTQ films in regional languages.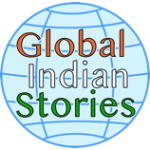 Global Indian Stories team
This story has been posted by the Global Indian Stories team, having been found or sent to one of us. It will have been sent via a channel where there is no specific author to attribute the story to.