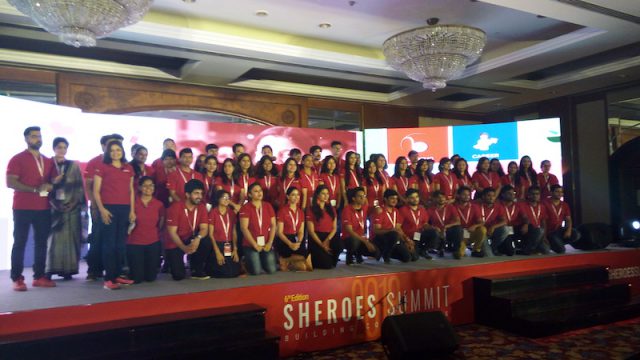 100 women entrepreneurs to get access to digital transformation training and tools, mentorship and community
The UK-India Tech Hub has partnered with SHEROES to launch the "Women Go Digital" programme. The programme offers access to digital tools and skills, mentorship and community to women looking to transform their entrepreneurial and professional outcomes.
The Women Go Digital programme is offered for free to 100 selected candidates who demonstrate ambition and the willingness to learn new skills to grow, set up and scale their enterprises through advanced digital skills. Spread over a period of two months, Women Go Digital participants will have access to training and expertise delivered by well-known digital professionals and experts from India and the UK, via live-sessions, mentorship and community engagement. The programme covers a wide range of topics from how to take one's business online and build a digital brand, to mastering online payments, social media marketing and personal branding.
Interested candidates can submit applications here.The last date to apply is January 22, 2021, 5 PM. To know more about the programme, click here or write to care@sheroes.in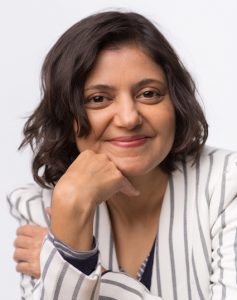 Commenting on the opportunity, Sairee Chahal, Founder-CEO of SHEROES, said, "The SHEROES platform has built a comprehensive ecosystem to help women entrepreneurs build skills and grow their businesses. It has triggered the growth of new women entrepreneurs at various levels. Digital skilling, financial literacy, mentorship, have been core to this journey, and we are now excited to support more women entrepreneurs via Women Go Digital. I encourage aspiring entrepreneurs with a clear vision for their business blueprint to also apply. This is a phenomenal learning and growth opportunity for 100 ambitious women."
Karen McLuskie, Head of UK-India Tech Partnerships, British High Commission, New Delhi, shares, "Women have played a phenomenal role in the evolution of digital, technology, AI, Machine Learning and product development. Opportunities like "Women Go Digital" bring more women into the ambit of digital transformation, through a firm commitment made towards investing in themselves. The UK-Tech India Hub is excited to collaborate with SHEROES to make this ambitious project, a reality, a first of many to come." 
Encouraging women to apply to this programme, Anubhav Jain, Country Director – UK-India Tech Hub comments, "Having been in the technology space for almost two decades, I have been passionate about trying to bridge the gender gap within the organisations I have established. With this programme of the UK India Tech Hub in association with SHEROES, we are working towards igniting the catalytical change required to drive a larger movement across the nation. We would like to welcome others in this initiative and assist in making this a reality."
According to a report by the Mckinsey Global Institute, India is the second-fastest digital adopter among the top 17 digital economies, with digital set to power 65 million jobs by 2025. Women entrepreneurs will play a key role in boosting the GDP and accelerating growth to 9 to 10%. Programmes like Women Go Digital are designed to bridge the skills gap, by equipping women entrepreneurs with the tools to compete in an increasingly digitally-connected world.
About UK-India Tech Hub
The UK-India Tech Hub is an initiative launched by the UK Government's Department for Digital, Culture, Media & Sports in association with British High Commission to drive inclusive growth, job creation and development in India. Its primary focus is to strengthen and grow India's digital ecosystem; support digital skills and build capacity; and facilitate business-to-business innovation partnerships. By supporting entrepreneurs, SMEs, and start-ups across India's digital technologies ecosystem, the UK-India Tech Hub aims to enable more citizens, particularly women and marginalised groups, to access the growth and development benefits of digital technologies. The Tech Hub is part of the International Tech Hub Network, present across the seven partner countries across globe and constantly leverages this network to enable collaboration globally.
For further information, please contact:
E-mail: UKIndia.Techhub@fco.gov.uk
About SHEROES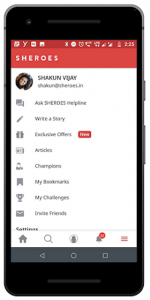 SHEROES, the world's first and largest women-only social network offering communities, peer-to-peer conversations, a counselling helpline, marketplace, period trackers, opportunities and utilities, accessible via Sheroes.com and the SHEROES app. The SHEROES Network is home to the SHEROES app; Babygogo, MARS by SHEROES, SHEROES Money and SHECO by SHEROES. The network has a national and global footprint of 22 million women.
SHEROES platforms:
SHEROES app: https://shrs.me/m/IYbSR5wp3I
SHEROES on web: https://sheroes.com
Social media pages:
SHEROES tech blog
SHEROES on LinkedIn
SHEROES On Facebook
SHEROES On Twitter
SHEROES On Instagram
For further information, please contact:
Merril Diniz
Head of Communications – SHEROES
Phone: +919910112653
E-mail: merril@sheroes.in
Irfat Hasan
Executive Assistant to CEO – SHEROES
Phone: +919811099882
E-mail: irfat@sheroes.in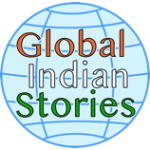 Global Indian Stories team
This story has been posted by the Global Indian Stories team, having been found or sent to one of us. It will have been sent via a channel where there is no specific author to attribute the story to.