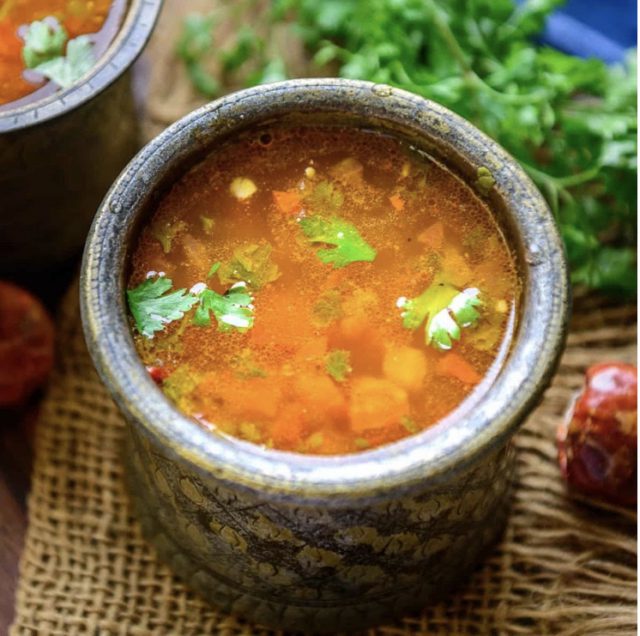 At a time when the entire world is looking up to the US for a "medical miracle" to contain Covid, those in New York, New Jersey, and Princeton are betting on a South Indian staple to beat the virus — the humble 'rasam'. Behind the "viral trend", obviously, is a chef from Tamil Nadu.
The idea came during the middle of the lockdown in US, to a 35-year-old chef Arun Rajadura from a village Jeyankondam. Most of the ingredients that go into making rasam — turmeric, ginger, garlic, chillies, amla or tamararind, coriander  — are immunity boosters. He realised that this  could help those testing positive for Covid.
Arun thought of adding rasam as a complimentary dish to the food of Covid patients in three hospitals where he was in charge of the food. The feedback was overwhelmingly positive, and the demand grew. Rasam, the "immunity boosting soup", has now become indispensable from the menu of the hotel for which Arun worked in Anjappar Princeton. It was the bestseller.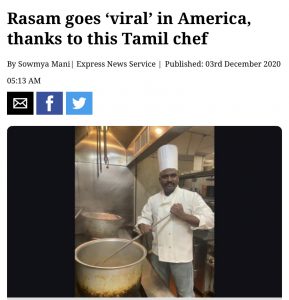 Personally as part of the Happy doctors kitchen, Rassam is a South Indian recipe passed on to me from my parents. Growing up if anyone in the household had a cold or flu, my mum Premla would make the rasam which we would all enjoy drinking out of mugs as a drink, soup dipped with buttered bread or mixed with white basmati rice. My dad would supply his customers at the Victoria street market spice shop RA Moodley's with the kingsoup mixture and explain to his customers, the family tradition of making rasam.
I learnt to make this to continue the tradition, and even when an aunt of mine Anusia Singh in the UK had a cold, I made a pot of Rasam and took it to her home as a natural home remedy for colds and flu. As a doctor having an understanding of Ayurveda,  I've recommended  it to everyone and especially during the pandemic to boost immunity and for coughs and colds. It's a home remedy Ive truly believed and so sharing the secret to making, a simple, easy, tasty, nourishing Rasam which is taking the world by storm.
I recently discovered that people in Chennai drink this daily for digestion and to keep people healthy and well. I suggest you drink this daily if you can, or prepare extra and freeze, to use when you want.
RASAM/ RASSAM /KINGSOUP with or without Birth masala (Marandselu)
RASSAM or Kingsoup recipe in honour of my parents Premla and Deena Moodliar
Ingredients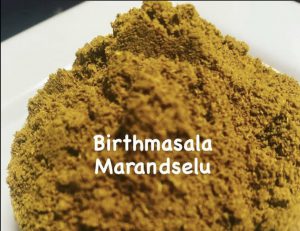 1 onion chopped finely
2 Tablespoon oil -olive or coconut
4 dried red chillis whole
1 Tablespoon turmeric
1 tomato chopped finely or liquidised
1-2 cups water
3 tablespoons of Spice Delights UK Kingsoup/ rasam mix or spices below
1 tablespoon Cumin seeds
1 tablespoon Black Mustard seeds
1 tablespoon black peppercorns
2/3 whole Garlic peeled
1/4 packet of Tamarind packet or 5 tablespoons of tamarind pulp soaked in 500 ml hot water for 1/2 hr before
Chopped coriander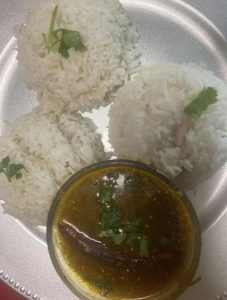 Method
heat the oil
add onions and fry
crush mustard seeds, garlic, cumin and salt until fine
add to the onions crushed spices, garlic and red chillis and fry
add the turmeric powder and cook for 10 mins
add tomato and tamarind juice
add 1-2 cups water to make it a soupy consistency
season with salt
garnish with chopped coriander
pour in mugs or over basmati rice
Hope you enjoy this recipe and for those battling with COVID 19 , continue having this in order to boost your immunity until you start to feel better and back to normal. I do believe, you are what you eat. food is medicine and your health is your wealth.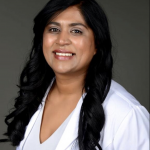 Dr Seshni Moodliar is a psychiatrist qualified in south Africa as a doctor and then in UK as a psychiatrist in learning disability. She has over 20 years experience in psychiatry and work in private, NHS, medico-legal and corporate wellbeing in companies and the UK government. Sheshni has completed 2 books 'Pass the CASC' and 'Core psychiatric interview skills' that are used worldwide by over 50 countries for the final clinical exams for psychiatrists and health care professionals like nurses, psychologists , occupational therapists, physiotherapists, health care assistants, teachers and carers.