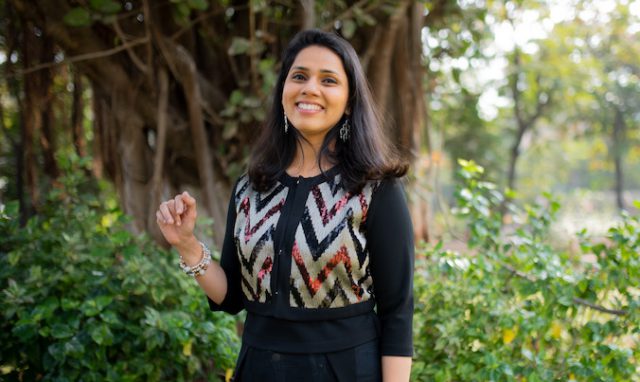 Germany based Nihira Joshi Deshpande has created an independent song with Hindi lyrics set to the melody of authentic Cuban music. This song  Ishq Manayein Kya? has gone viral. Nihira is an internationally acclaimed popular singer, composer, independent music producer, Spanish translator come interpreter. Nihira Joshi Deshpande has been singing for many Marathi and Hindi films, worked with Shankar Ehsaan Loy for many films like Kill Dill, Bunty aur Bubli, Salaam e Ishq, and remembered as a Nominee for the Radio Mirchi awards and Maharashtra State awards.
She started making independent music in the last 4 years. Her single 'Nirmohiya' was a part of several playlists like the Apple Music Editors list, as well as a nominee for the Independent Music Awards USA. Currently she is working on several singles and an EP as she celebrates her success of producing and composing a unique authentic Cuban melody Ishq Manayein Kya? with Hindi lyrics written by none other than Manoj Yadav. 
Her latest music single Ishq Manayein Kya? has taken Cuba by storm as the Cubans are grooving to this Latin American melody on their streets. Produced with Barcelona based Ronald Mente Miyares from RMM Productions in Spain and impeccable music arrangement by the famous Horacio Borbolla Quintana who arranged the  music in Cuba with the band Orquesta Son Diamantes with Band director, Yalena Ramos Moreno and expert Recording, Mixing and Mastering engineer Carlos Rafael Rodríguez Puig Battle.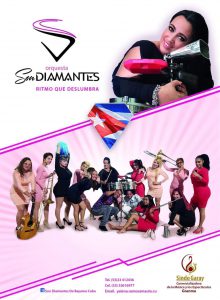 Nihira has composed a foot tapping Cuban melody on Hindi lyrics  which is a rare historic feat. Indians are also slowly warming up to the tune as they like the blend of rich Hindi lyrics to a hummable Cuban melody. Rolling Stones India has now featured it on their playlists – a feather in her cap.
"Salsa is like an ocean,'' she pointed out. ''The aim of the song project was to keep the Cuban music intact. The basic idea of this song was to create an authentic sounding Cuban Salsa-Timba piece, more than adding just the flavour, she stated. With rehearsal for nearly three full months the instrumentation was ensured to be authentic. All the instruments typical to a Salsa like the Tres, the Congas, Bongos, Bass, Güiro, Trombone, Trumpets, Saxophone etc have been used,'' she explained. 
The song begins with the lead melody and follows into a sequence of 'Coros-Guías' (a section where the back vocalists sing a chorus segment and the lead vocalist improvises on it), followed by a Mambo section and ends with a Saxophone solo. The mix and the master is also done in the Cuban way, made to sound like a band performing this song together blending into each other, Nihira elaborates.
It was during the pandemic in July 2020 Nihira thought of this idea to be executed. This idea came to her on her holiday trip to Netherlands in 2019 and since then she contemplated to pursue her dream. It wasn't easy she said as her thought was slightly out of the box and she added that there was none other lyricist who would have probably done a better job than Manoj Yadav who was roped in.
Adding to the challenges of generating finance, she translated the entire Hindi song in Spanish. Furthermore, as she could not send them the notations they heard the melody repeatedly and finally created the notation for the band, she said. Eventually, Germany, Spain (Ronald) and Cuba (Band) were three countries that joined hands to create this global fusion musical single.
The final music was created on tracks and she sang the whole song at home with several takes. Her very young daughter Ira acted as a supervisor and her husband Abhijeet offered in-house tech support she admitted smilingly. The experience was entirely different as the crux of the singing had to be ''totally   enjoyable, carefree and very spontaneous. '' This was a challenge to her Hindustani classical and semi classical music grooming she stated. Her music producer and arranger suggested that her singing had to be totally natural and not fake which she accomplished on the final take.
How did she surrender to this form? What is that in the Cuban music and Salsa dancing that she cherishes the most that she is so passionate about? Nihira narrated, "Before marriage on a flight she saw the film 'Taking the Lead' that introduced her to partner dancing. The whole idea of making the partner look good and both dancers to be on the same page and with a lovely energy to match drove her straight to the dance class to learn Salsa.''
She attributes her entire credit to Pune based Rocky Poonawala – her Salsa dance guru who instilled in her the commitment, love, discipline, teamwork and finer nuances of the dance form. Post marriage she introduced her husband to Salsa too and after she left Pune to touch the German shores – both Abhijeet and Nihira continue to hit the dance floor there with Salsa.   
The musician and dancer in her helped her to explore to experiment and make inroads into the world of Cuban musicality. Being a Spanish language teacher, translator and interpreter working with the Indian Navy earlier also attracted her to the world of Salsa dancing, she recalled.
Nihira said, ''The inspiration to make this song came from my love for Salsa, as a form of music, dance and expression. I have always been intrigued by the joyful freedom, the spontaneity and the ability to enjoy one's own music.'' She added. "I always dreamt of being able to express myself musically with this mind-set.  Salsa takes you into a different world which is stress free and transports you into you a different planet.'' With humility she admited her voice and tonal quality and timbre is not tailor made for Cuban musicality as her roots are of a Maharashtrian.''
Nihira's song Ishq Manayein Kyais is being appreciated across the globe. With this effort it's evident that Independent music with artistes like her is here to stay.  Check the track that's gone viral https://youtu.be/ZaM9T6ftHzI and you may groove to your favourite dance form.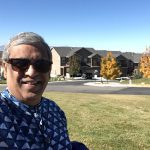 Rahul Laud wears many hats. He is a senior journalist, and works as the Associate Editor of Asian Lite, based out of Manchester, UK. He is the Curator and Facilitator of SAJDA Festival and is a regular volunteer for the Art of Living and the IAHV global charities. He is a musician himself and teaches the tabla to the younger generation of music enthusiasts.