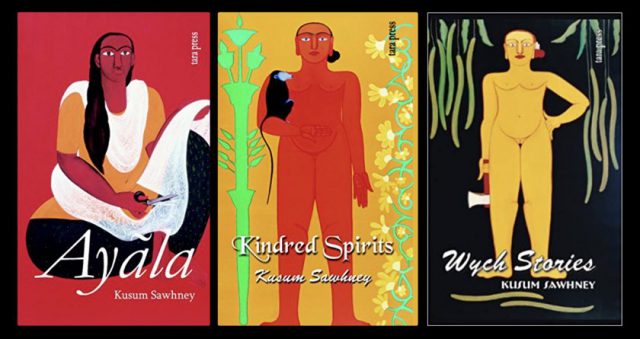 As a writer, raconteur and storyteller, I like to find my material, my stories in the real world. I then imbue them with a setting, a context and characters that find a voice to cut across the real and bring to life a message in my work that needs to be repeated constantly.
My most recent work which came out in January 2021 is titled 'We Might Have …' and is a collection of poems on Covid. Poetry is all about emotion and feelings, in a sense it is a diary, a notebook, if you will, of the human heart. 
And so, it made perfect sense to use the lockdowns as a diary of events that chronicle the unprecedented time we are facing and look at the varying stages of the pandemic, and the many different responses as humanity confronts the unknown. Thus, we have the first news of the virus, the fear, the unknown entity, the one-day isolation, the lockdown, the anger, the indifference, the chaos, the economy, the global response and the arrival of the vaccines and the multiple viruses.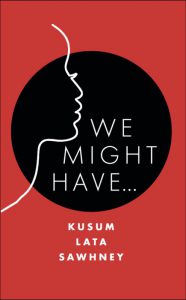 When the news of the virus first arrived, the conversations that ensued prompted one to ask oneself and others "what if we had done this or that differently, maybe we would not be in the position we find ourselves now," – from those early thoughts came 'We Might Have …'
While the poems reflect the current situation, there is an attempt to put down what is and what has been. Thus, through these poems a time to ponder and reflect to bring about a change, to understand that the path the world was on was narrow and divisive and truly selfish. To move forward we need to change and usher in a kinder more thoughtful world.
Born and brought up in the UK, Nigeria and India, these countries have shaped and moulded my thoughts and identity. I believe bold and innovative ideas are my forte. I am unconventional in my thought process and this is the difference I believe I bring to my writings on women.
Passionate about women's rights and dignity, my stories are woven from real life issues that surround us and to which we are a witness daily. Rape, poverty, unhappy marriages, social stigma, incest, sexuality, the right to have a voice are issues I am vocal on.
My stories are always a strong voice of women. I am drawn to women centric issues as themes. There must be a voice, a platform for stories that need to be brought to the fore, to make a point, to bring about a change. Often, these themes that are very much part of our social fabric are hidden and neglected. I use my writing to highlight that which might be mundane and ordinary, but nevertheless is crucial to an evolving society. And, what inspires me? I am surrounded by strong women who have forged ahead and made something of themselves, broken some mold, and learnt to fight against biases, prejudices and hypocrisy. We need to constantly write these stories to motivate and celebrate the strong, the fierce, the brave.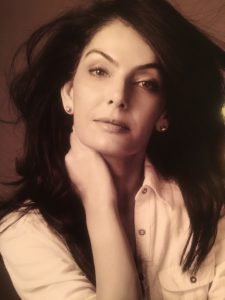 For instance, my novel Ayala is about incest, something that came about after extensive research and harrowing incidents. I chose to experiment with a continual shift of voices and write about disparate emotions with the tact and sensitivity it deserves.
I believe strongly in fighting stereotypes, pushing the boundaries of race, class, prejudice, superstition as I did in Wych Stories.
Kindred Spirits is a book about the modern Indian woman and her sexuality, innate passions and their changing persona in a contemporary India that is grappling with dramatic changes. The book is reflective of a growing process we all must go through.
I Am All Woman is a collection of poems about women's indefatigable spirit, her resilience that always survives no matter how far she plummets.
While my works have an undeniable undercurrent of pessimism and darkness, there is always a glimpse of hope and rejuvenation of a viable alternative that things do get better sometimes.
One of my aims as a writer is to explore the forbidden and delve into the unknown. To play with ideas that are bold and assertive and present them to the reader through innovative fiction. The conventional, the staid, the norm must be set aside to find the beauty in the unknown and the different.
Next on the anvil is new book titled 'A Light Through The Cracks' with a particular focus on marriage and women in the extended family – the dreams, burgeoning hopes and breaking free of stifled expectations.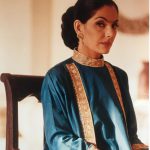 Born and brought up in the UK and Nigeria, critically acclaimed author Kusum Lata Sawhney currently divides her time between London and Delhi. These distinct countries have shaped her thoughts and identity. Her latest poetry collection – We Might Have …– is available on Amazon worldwide.