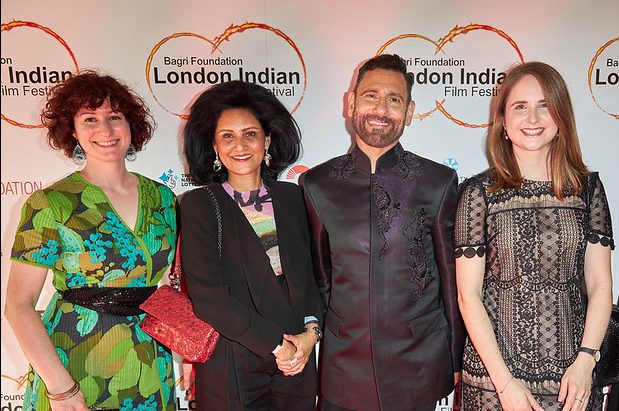 The Bagri Foundation London Indian Film Festival (LIFF) 2021 is set for it's Gala Opening Night on the 17th June in London, with a positive, power-packed documentary Women Of My Billion (WOMB); in a back-drop of a rather grim Covid scenario in India. LIFF this year is poised to premiere the very best of new indie films from the Indian subcontinent with a lineup of 75 films including the shorts, celebrating Ray and Gandhi, Great British Asians and ecology as themes.
The Bagri Foundation continues to be the main sponsor and supporter of the online programme and the Satyajit Ray short film competition this year. LIFF is the custodian of the Satyajit Ray Foundation and the winners of the short film competitions are announced by the jury at the end of the festival every year.
Screenings will be held across London, Birmingham and Manchester from 17th June to 4th July and the online viewings has been geo-locked for UK viewers only. The festival calendar shows the length and breath of the festival: londonindianfilmfestival.co.uk/festival-calendar-21
A long-standing relationship
The title sponsor Bagri Foundation has been supporting LIFF since 2015. Dr Alka Bagri, Trustee of the Bagri Foundation, responded to globalindianstories.org about how the  long-standing partnership started and what brings her back to supporting them every year. "We began the partnership in 2015 and have seen the Festival Director Cary Sawhney adapt each year to ensure the films tell diverse, important stories and appeal to both South Asian and broader audiences."
"In fact, one of the festival's great strengths is how it not only thrives on regular, returning audiences, but also how it offers a space that welcomes first-time spectators to discover Indian cinema through such a multi-disciplinary strand of feature films, documentaries, shorts, and classics. I am also a big fan of independent Indian cinema so I personally enjoy seeing which selection of movies will be shown at LIFF each year."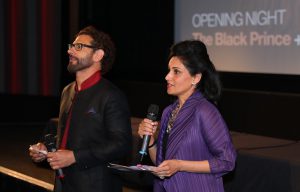 The Bagri Foundation is a UK registered charity, inspired by unique and unexpected ideas that weave the traditional and the contemporary of Asian culture. The Foundation, with its roots in education, is driven by curiosity and a desire to learn, and aims for each project to challenge, engage and inspire. Through a diverse programme of film, visual arts, music, dance, literature and talks, the Bagri Foundation gives artists and experts from across Asia and the diaspora, wider visibility on the global stage. www.bagrifoundation.org
Satyajit Ray short film competition and the online format
LIFF adapted a new format since last year amidst the pandemic, when the festival went online for audiences based in the UK. The format seems to have worked well and will be replicated this year, along with the physical screenings.
About supporting the new online format, Alka said "after last year's successful online programme, which allowed many more audiences to access the films, it made sense to support the festival to continue this format. With so many UK lockdowns, the hybrid festival was extremely important to offer individuals a choice of how they viewed the films on offer."
2021 is the birth centenary of the maestro of Indian cinema, Satyajit Ray and this year, the Satyajit Ray short film competition has been split into two sections, making it bigger than the previous years. "The Satyajit Ray short film competition is also special this year because it allowed for two parts to be screened in the cinema, with a total of 11 films online – twice as many as in the previous years!" Alka confirmed.
The Bagri Foundation has been offering prize money to support short film directors through the Satyajit Ray short film competition category. Why does Bagri Foundation think short films are an important category for film-makers?
"Short films are the way in which filmmakers cut their cloth. It allows them a chance to experiment with editing, cinematography, script, direction and more. The fine tuning of one's voice, and the pressure to tell a story in a short amount of time, prepares filmmakers for making that leap to feature films with more confidence," said Alka.
She feels the competition also means visibility for new directors, so each time the audiences attend a screening, they are supporting emerging talent.
Alka Bagri's take on the highlights of LIFF 2021
In a recent press release, Alka said that the Foundation is pleased to support a little escape via LIFF's hybrid festival this year. "Our seventh year as title sponsor showcases classic films and Q&As, as well as a range of UK premieres from some top British Asian and South Asian talent. Whether you attend in person, or watch from the comfort of your sofa, we hope you feel as excited as we are to see fresh faces and legendary stories from across Asian cinema!"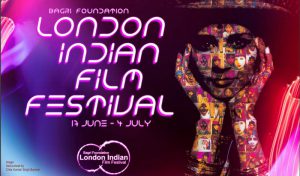 Responding to globalindianstories.org, she commended the efforts of the LIFF team for "dealing so effortlessly with the pandemic and forging ahead with a truly democratic viewing platform Love LIFF at Home, alongside their consistent offer with major cinemas in London."
"The line-up this year has rightly recognised British Asian talent and also tackles some of the big environmental issues affecting South Asia. There will be so much to learn from the films showing this year and I hope audiences enjoy them! However they choose to watch!" she concluded.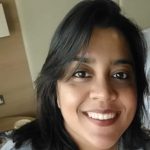 Smita is a multi-cultural freelance journalist, writer, and filmmaker based out of the US, London, Hong Kong, and India. Global Indian Stories is her brain-child. Created to chronicle diaspora stories written by Indians of all age groups, from different walks of life across the globe, Smita makes sure that the platform remains inclusive and positive.