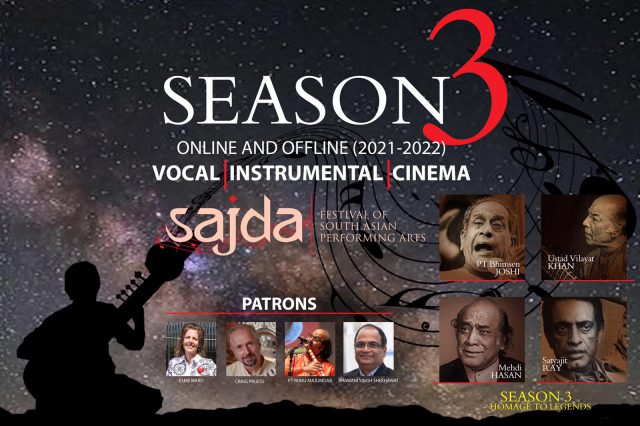 Where words fail, music speaks
It is said that music is the universal language of mankind, and music gives a soul to the universe. The annual music and arts festival SAJDA, aims to do that, while being a living bridge between India and the UK, through the showcase of Indian performing arts, unsung heroes from different genres, dying art forms and musical instruments which are either being seldom played or left unheard.
Curated by Rahul Laud in Manchester, this year's SAJDA Season 3 will offer its homage to world-class artistes, honouring their contribution to the musical world. The festival will be launched on the 18th July through the SAJDA facebook page and will showcase unique online and offline musical festival events with Indian artistes, further building and strengthening the engagement with Indian diaspora, global artistes, while upholding the tradition of keeping the dying art forms alive. For more details visit https://sajdafestival.com
The highlights of this season's musical calendar year will be the homage paid to world class artistes of international repute – Bharat Ratna Pt Bhimsen Joshi and multi-talented artiste Bharat Ratna Satyajit Ray whose centenary celebrations will be observed at the festival. The festival will be offered free of cost to music lovers. Like-minded individuals and corporates will support the festival to make it sustainable.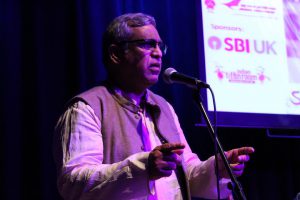 The curator, Rahul in a recent interview at the BBC Manchester said: "The official launch is on the 18th and it will be wonderful because this year we are paying tribute to none other than the shahenshah of gazhals, Mehdi Hassan. This happens to be his 94th birth anniversary and we have found a young ghazal singer from India, Gayatri Asokan, wife of the sitar maestro Purbayan Chatterjee. A very well-known playback singer, who has moved to the genre of gazhals since the past five years."
The opening event will be a Tribute to Mehdi Hasan with the Chief guest being none other than the celebrated author and Director of the Nehru Centre in London, diplomat Amish Tripathi.
On 16th October, Pt Jayateerth Mevundi will pay homage to Bharat Ratna Pt Bhimsen Joshi. A talk and prelude to maestro Satyajit Ray and his films will be given on 13 March 2022, by paying homage to one of the music composers of Ray's films, Vilayat Khan, on his death anniversary.
This will be followed by film shows and guest talks on Ray's films on 2nd May 2022, a date that has been earmarked as the Grand Finale of SAJDA's Season 3.
The festival has had a curtain-raiser with the recital of the Mohan Veena earlier this month. Invented by grammy awards winner Vishvamohan Bhatt, the classical side guitar, became an Indian classical musical instrument, and has been well recognised globally since.
This year's festival is presented by State Bank of India, UK and with cultural partner, Nehru Centre London (cultural wing of Indian High Commission, UK) will showcase different performing arts. Sajda is determined to continue bringing top notch curated content, whilst staying editorially independent, multicultural, and inclusive. The festival boosts of a social connect as part of the proceeds from the event will be donated to charitable causes.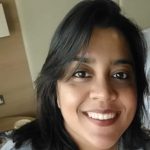 Smita is a multi-cultural freelance journalist, writer, and filmmaker based out of the US, London, Hong Kong, and India. Global Indian Stories is her brain-child. Created to chronicle diaspora stories written by Indians of all age groups, from different walks of life across the globe, Smita makes sure that the platform remains inclusive and positive.