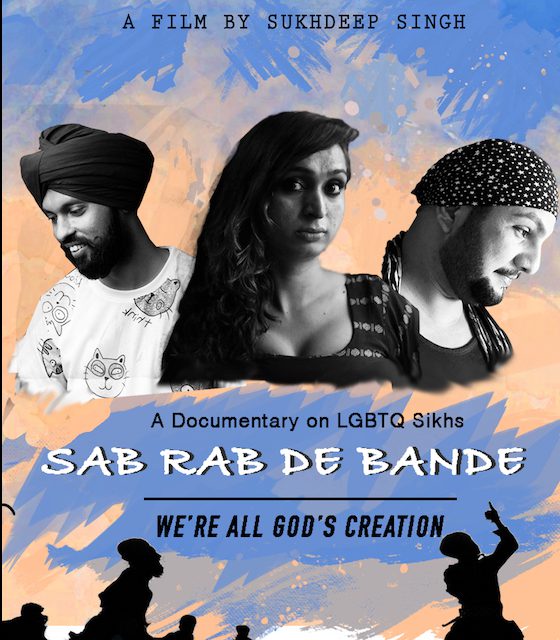 A novel documentary that brings forth the LGBTQ Sikh community's challenges and the different ways in which they reconcile their faith, gender, and sexual identities, Sab Rab De Bande, will be showcasing in the ongoing South Asian Heritage month in the UK this year.
Making his debut as a filmmaker with this extraordinary documentary, Director Sukhdeep Singh, through interviews with LGBTQ Sikhs captures the varied experiences of queer Sikhs. The documentary introduces the Sikh community, their contributions across the globe, following the messages of Guru Nanak that Ek Omkar (meaning God is one), the teaching of equality and brotherhood being central to the Sikh doctrine, while exploring critical questions about the Sikh community and how it looks at sexuality.

The film

The main idea of Sab Rab De Bande is to showcase to the world the stories and experiences of queer Sikhs, and that contrary to some conservative interpretations, Sikhism is not against homosexuality, and neither do queer Sikhs feel that their religion says anything against them. It is extremely rare to see queer Sikh representation in the media, and the documentary is a way to have that representation.
"Also, as Sikhs, we have a very unique experience within the gay community, and I wanted to highlight that too through the documentary," said Sukhdeep.
The documentary tracks the life of five LGBTQ persons to answer questions on how queer Sikhs navigate their lives around the challenges they face. Amalok Singh from Kanpur talks about breaking the norms to live as an androgynous Sikh, Sukhdeep talks about his parents expectations of getting him married eventually and having children, Ekampreet Singh from Haryana talks about breaking the pre defined macho image created of the Sikh men in the society, being something that LGBTQ Sikhs find hard to break.
However, the most hard-hitting and compelling story is that of Ritika Shergill from Delhi, who removed facial hair, went on a hormone therapy and went through sex change to lead her life, but got tricked by her parents to be transferred to a addiction centre for men. She was forced to live there among men and was repeatedly raped and brutalised for months.
The documentary also showcases the plight of Punjabi women in a highly patriarchal society through the story of Puneet in Punjab, who did not realise she was gay till she was engaged to get married at the age of 24.
The documentary questions the lack of visibility and representation of queer Sikhs in media and online spaces affect them while growing up, the kind of discrimination did they face within the queer community, which idolises a clean shaved look, what they feel growing up as a Sikh and a queer person. The film explores all these myriad aspects of the community, and a lot more.
The documentary is narrated by Anwesh Sahoo, an Indian artist, TEDx speaker, blogger, writer, model, actor who was crowned Mr. Gay World India 2016. It is Produced by Neeraj of Lotus Visual Productions who also helped crowdfund the project during it's post-production stage.
The filmmaker
"I have been a storyteller for over 10 years, just that the medium of story-telling was different," said Sukhdeep. "But I do recognise that videos and movies are very powerful storytelling mediums. The idea of a documentary on LGBTQ Sikhs was in my mind for quite sometime, since I had come to realise there are no resources for LGBTQ Sikhs, and neither were there any movies documenting their experiences. However, I had no experience in movie making or video editing. But once I moved to Delhi in 2015, things kind of fell in place. I met a person at one of the events, and made some short Youtube videos. I then discussed the documentary idea with him, and he was in. And that's how the project began," he said.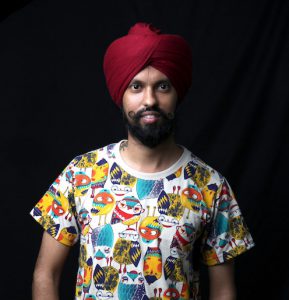 Prior to Sab Rab De Bande, Sukhdeep has been telling queer stories through his writings. He is the founder and editor-in-chief of Gaylaxy, an e-magazine that he founded in 2010 that provides a platform to the LGBTQ community in India and South Asia to express themselves and highlight their stories and issues. The magazine has over 250 contributors and 2000 posts, with an exclusive section in Hindi that remains the only one of its kind online LGBT resource in Hindi. Gaylaxy was awarded the Indiblogger Award 2017 for Gender Equality. His writings have appeared in Huffington Post India, Trikone Magazine (USA), Varta, and Germany-based travel portal Ebab.
He is the contributor to the chapter on Sikhism and Homosexuality in the book 'I Am Divine So Are You' about Karmic Faiths and Sexuality that has an introduction by Devdutt Pattanaik. He has written various articles on Sikhism and its acceptance of homosexuality, challenging the stand of SGPC and Akal Takht that Sikhism is against homosexuality and forbids it.
Characterisation is key
"To be honest, when I started the project, I had no idea who would agree to be part of the documentary. I knew I could be one person discussing some aspects of my life, but I needed more," said Sukhdeep.
After moving to Delhi, Sukhdeep met many gay Sikh men, and thought some of them would agree to share their stories on camera, but no one was willing to do so. He followed personal requests with a shout-out on social media, and that is how he found his first character, Amolak, who reached out instantly.
"We had a long chat, and he was excited about the project. He appreciated the idea and fully supported me. He was the first person we shot with," he said.
However, the project had its challenges and many who had initially committed to be a part of the project, faced reservations and backed out. Sukhdeep started researching on queer Sikhs, and through social media was able to reach out and convince Ekampreet and Puneet.
"I had also started talking about the documentary in my interviews to media etc, and then through one of my journalist friends, got the contact of Reetika," he said. 
The making of this film took four years. It took Sukhdeep almost two years to find the rest of the characters for his film. "I took a break when things weren't going well in my professional life in 2017. When I began, I was funding the project myself and, to keep costs low, I was looking for people in or around Delhi. But the crowdfunding happened because of a person I met in 2019 and we were able to spread our wings."
Connecting the dots

Sukhdeep was at a panel in the Rainbow Lit Fest Delhi, speaking on homosexuality and Sikhism, when he also talked about the documentary he was making. "Neeraj, who runs Lotus Visual Productions, heard me speak and connected with me and told me that he has some Sikh friends in the UK who may be interested in the project. Later he suggested we crowdfund as it will help us in our post-production, and also make it a community project," he explained.
Apart from finding the right people for the narration and the monetary constraints of producing the documentary, Sukhdeep's biggest challenge was managing the time. Sukhdeep is a software professional working with a leading multi-national company, and his cinematographer Nitendra were involved in full-time day jobs, so were the other cast of the film. "It was really difficult to find a time that was suitable for all to shoot the film, and finding a date that suited all sometimes took months to figure out! Then given our other commitments, it often happened that we got preoccupied for months, and that kind of led to a loss of momentum," he said.
"Then of course, even after we identified our characters, no one was comfortable enough to shoot at their homes. So finding a location to shoot was another issue. Finally, the post-production days were really hectic for me. I would finish my office and head straight to Nitendra's home, which was some 20kms away. I would return only after midnight, for 3-4 days a week, for almost two months during the peak Delhi winters," said Sukhdeep.
Nitendra was the cinematographer, editor, and spot boy for the film. He even gave his house as a shoot location. "I had a lot of fights as well during the whole editing process, but his inputs have been really helpful as it was my first documentary. The other person I would like to definitely mention is Neeraj of Lotus Productions. The project got a boost only after I met him, otherwise I might have taken a couple of more years to finish it."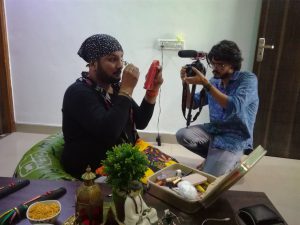 "Neeraj helped me connect with the music director, setting up the crowdfunding page, connected me with various organisations and Sikh people in the UK and advised me on different aspects of the documentary in the post-production phase."
"Sharif Rangnekar, Festival Director of Rainbow Lit Fest too has been a great supporter. I think had it not been for the panel at the Rainbow Literature Fest, I would not have met Neeraj, and the documentary might have taken much longer to finish."
"Finally, I am a fellow of Salzburg Global, and the members have contributed immensely bu being a part of our crowdfunding. It was at the Salzburg Global Forum in 2017, that I had my eureka moment regarding the documentary and decided to take the plunge. I guess it was just the energy at the Forum, being surrounded by all these amazing activists from around the globe, that kind of gave me the confidence of finally taking the plunge to make Sab Rab de Bande," said Sukhdeep.
Behind the frames 
One interesting incident that took place was during the sequence of the shoot with the priest, the Granthi. Shooting with a Granthi was not in the agenda during the initial planning of the film. It was Nitendra's input to incorporate the views of a religious head.
Sikh religious leaders oppose the stand on the topic, calling it against the tenets of Sikhism. While they accept transgenders as creators of God, they consider homosexuality as an offshoot of bad thinking. 
"I wasn't entirely convinced that this was a good idea, or if we will get someone to speak on this topic, but we were willing to give it a try nevertheless," said Sukhdeep. "I would have ideally liked to shoot with members of the SGPC in Amritsar, but that would have been difficult given our monetary and time constraints. So I reached out to the Delhi Sikh Gurudwara Management Committee (DSGMC). They asked me to send them a formal letter, with the details, and promised they will get back. I was not expecting a response, but to my surprise, they were prompt and within a few days confirmed that Bhai Angrez Singh would shoot for the documentary."
"Contrary to what I expected or many expected, there were no probing questions asked, no objections raised about the theme of the documentary, and the entire process was smooth and quick. It left me truly surprised," he said. 
The accolades and acknowledgements 
"We have been selected in 23 film festivals, won awards at 5 film festivals, and were finalists in 4 and semi-finalist in 1. We have been selected for Kashish Mumbai International Queer Film Festival, Out & Loud Pune International Queer Film Festival, Reel Desires, Chennai International Queer Film Festival, Indie Meme Film Festival (US) and Love Wins Film Festival (US). We were awarded the Best LGBT Movie Aravali International Film Festival, Platonic Film Festival and Lime Light Film Contest, and the Best Indian Documentary in Out & Loud, and Best Documentary in  Cinema of the World International Film Festival. Apart from this, we received Special Festival Mention in 10th Bangalore Shorts Film Festival 2021, & 8th Noida International Film Festival 2021," confirmed Sukhdeep. 
So after such a brilliant response, what is on the anvil for the director?
"As of now, I don't have any immediate plans for any other documentary or movie. I think finishing this one itself was such a huge challenge, that I want to take some rest for a while, and ensure that Sab Rab De Bande is seen widely by audiences for which it was made. I will keep working on smaller videos for the Gaylaxy Youtube channel in the meantime," concluded the multi-talented Sukhdeep.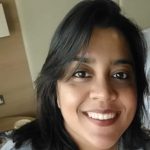 Smita is a multi-cultural freelance journalist, writer, and filmmaker based out of the US, London, Hong Kong, and India. Global Indian Stories is her brain-child. Created to chronicle diaspora stories written by Indians of all age groups, from different walks of life across the globe, Smita makes sure that the platform remains inclusive and positive.