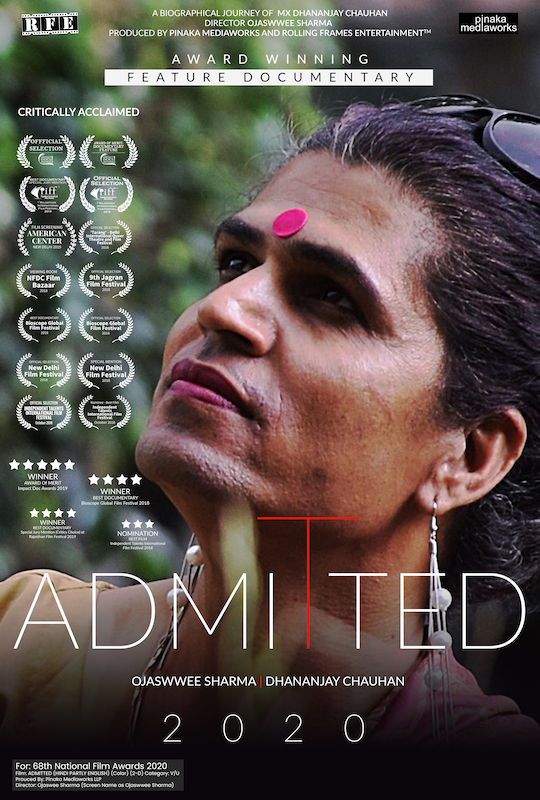 KASHISH 2021 will showcase a striking, uplifting, and pathbreaking journey of Mx Dhananjay Chauhan, through the screening of the documentary feature "Admitted" on September 4. The first Transgender Student of Punjab University, Chandigarh, the Award-Winning docudrama discusses key issues of on Transgender Education Rights in India, through the activist Dhananjay's biographical journey of over five decades.
Directed by Ojaswwee Sharma, the film is edited and post produced by Bhasker Pandey. A short synopsis of the film for festival circles is as follows:

The film: ADMITTED
Dir: Ojaswwee Sharma
118 min | 2020 | India | Hindi, English | Documentary Feature
Admitted is a biographical docudrama on the controversial life of Dhananjay Chauhan – the first transgender student of Panjab University – her life journey with thrust on education along with gender identification, dilemmas, and expression in personal life. Admitted explores the largest case of Transgender Education in a mainstream public university of North India, the 1st public washroom for transgender persons in a public university and developments for Transgender Rights, Education and acceptance to mainstream pre and post the historic NALSA Judgment of 2014 of adding third Gender to a Nation.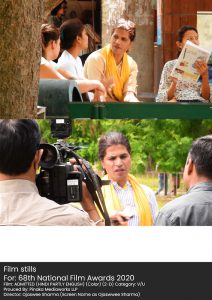 The director's cut
The film showcases the way that many activists who dedicate their lives to fight for the rights and dignity of their community, as well as raising awareness and inclusion, are born alone and that education is at the root of transgender emancipation. Education is crucial to break the vicious cycle of violence, poverty, discrimination, and to facilitate the admission into the mainstream, admittance into society, and to a life of respectability, uphold their civil rights, and isonomy.
"The vision was to uphold equal opportunities for education first, followed by equality and dignity. The perspective that I see about any gender is right to education. Now what if these rights were taken away from men and women, how will they react to it? Will they fight for it the same way?" says Ojaswwee Sharma, the Director.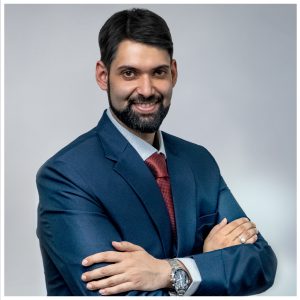 "The third gender is the creation of God, that you are born in a certain way. If we don't accept it where will transgenders go? Admitted talks about a lot of issues which are very multi-layered and we built them very carefully when we were done with the interview."
"If you don't have a female washroom, there will be dharnas (protests) in India, but nobody comes out for the transgender community or demand a washroom for them. But Dhananjay ji stood up. It was also about establishing an identity. Even if there are five transgender students in the university, you have to make a toilet for them. It is about the willpower," he said.
The voice of Mx Dhananjay Chauhan
The film celebrates Dhananjay's victory in becoming a part of the education system with his own identity as a transgender person. Producer and Screenwriter Ojaswwee Sharma from Chandigarh, widely known for producing films and programs rooted in reality and raising pertinent issues, came across Dhananjay's story when she was in news in Chandigarh.
Dhananjay, who joked that he initially thought Ojaswwee was doing 'time-pass' with her when he first shared his ideas for making a documentary on her life's journey, is stunned at how well the film has been made. "The film has changed lives. It is powerful, and they learnt about key issues from a very powerful platform," she said.
"I've never demonstrated, or participated in protests, I've used peaceful means to break the stereotypes about transgender people. Revolutions start from within, and to be able to identify oneself takes a while, but coming to terms with the society is the challenge. I always wanted to be someone who will be clapped for her work, not someone whose work will be to clap and make money," said Dhananjay.
Ojaswwee found the points she raised very valid, so decided to reach out to her. "The Transgender community is only seeking education. They are not stealing money, just the right to education. We took a fair amount of time to get comfortable with Dhananjay ji, but we spent a lot of time with her in the University. While filming, it took us almost eight to nine hours of uncut footage that pain she had while talking, those happy moments when she was mesmerised and said 'I want to sing, I really want to sing'… she went ahead and sang. So all the emotions were unfiltered in the film."
"When Dhananjay ji saw the film for the first time, she went mum for a few minutes. Then she hugged me and became very emotional to see her entire life story in front of her. I promised her that she will be the first one to watch the film on a big screen before the world sees it. So for two hours she was watching the film, and I was watching her eyes, because I knew her eyes will tell me how the film was made," says Ojaswwee.
Overcoming the production challenges
Challenges began when the interviews were done. Back-tracking everything, every event that she had said on record, to bring out the story of her transformation, was very ambitious and arduous, says Ojaswwee. He found recreating the painful incidents in her life extremely effortful, and that she had to revisit in the screen space, rather tough. "We could see how horrible she felt while having to go through those scenes."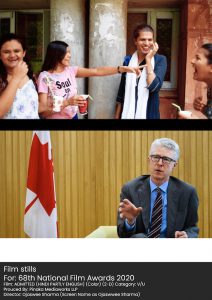 Everyone was sceptical about the film, so it was self produced by Pinaka Mediaworks and its Worldwide Release was by Rolling Frames Entertainment. "During the two years of the making, we created a distribution set-up. We had to cut down our expenses, while handling multiple projects. We did not have any monetary support, but the film has been very well recognised in the festival circles. We had those high moments in the film and the film has now been filed for the National Awards," said the Director.
A must watch this festival, the beauty of the film is the portrayal of the life of a trans woman and the challenges of the community that are being overcome through peaceful activism. Through Dhananjay's narrative, the film challenges societal myths, explaining how traditionally transgenders have been a part of the Indian society for generations and that their inclusion is the only way ahead for their emancipation and inclusion. They are not criminals, no one wants to beg in the streets. They need education and an environment where they can work and be leaders of the future, to find their way.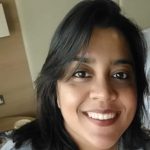 Smita is a multi-cultural freelance journalist, writer, and filmmaker based out of the US, London, Hong Kong, and India. Global Indian Stories is her brain-child. Created to chronicle diaspora stories written by Indians of all age groups, from different walks of life across the globe, Smita makes sure that the platform remains inclusive and positive.