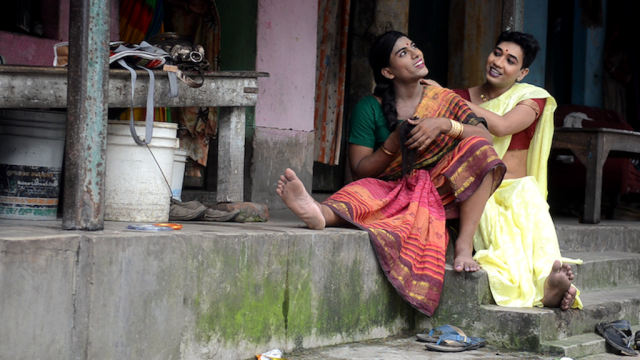 BRIHONNOLA
Dir: Dibyadoot Roy Chowdhury
117 min | 2018 | India | Bengali, Hindi | Narrative Feature
Screened on Friday Aug 20th at KASHISH 2021

Inspired by true events, a Bengali feature based on people of different sexual orientation "Brihonnola, one body; two souls," was one of the three Indian feature films screened at KASHISH this year.
The film received good response for its hard-hitting story about the life of a transgender person, Mahi. Her father is shown abusing the mother for giving birth to her, and aspires for a son. While Mahi is confused and grapples to understand her identity, frustration drives her to claim that she is a boy.
The story takes a dark turn when her parents die and Mahi is sold off by her relatives to a brothel at a young age where she faces the most horrific crimes. She is rescued by Shimli, a transgender person after she is gang raped and dumped on the railway tracks and starts living her live in an 'akhada' – the transgender neighbourhood. The story revolves around her life there and takes a twist when she meets a young girl, and her motherly instincts give way.
KASHISH 2021
This is the director's first feature film, and Dibyadoot is find it "really overwhelming" that the film has made it to KASHISH this year. "It's the best LGBTQ film festival in South East Asia and my debut feature film got selected. It's a great start for us to be among all these great filmmakers and films," says the director, Dibyadoot Roy Chowdhury.
According to Dibyadoot, film is a great mode of communication, and for his vision and feelings to be expressed through a film, at a festival like KASHISH that has a global reach, is very fortunate. "It is much easier to reach the right audience through KASHISH," he says.
Dibyadoot has been into the 'Frame Line' for a decade, but has mainly been in short films ventures. He got the opportunity to learn directly from Sabitri Heisnam and Kanhailal of Manipur, while attending workshops. His short film 'Dugga Dugga' won the best Editing Award in 2015 at the West Bengal Short Film Festival. "Keshto Majhi -THE BOATMAN" has been recognized as the Best Directed Short Film at the Kinotic International Short Film Festival, while he freelanced for two popular short films of recent times, 'Chithi' and 'Love Choturdoshi'.

KASHISH 2021 is available in India and Internationally:
Register Outside India at https://tinyurl.com/K21International
Register Within India at https://www.instamojo.com/KASHISH_MIQFF/
You can find the Q&A of the film in the Youtube link:
https://www.youtube.com/embed/CQceh0fPylg

Director Speaks

"It began five years back when we were then making short films only. As a group of five young people, we wanted to do something bigger, and came up with a subject which will differentiate from commercial film making and eventually came up with this story.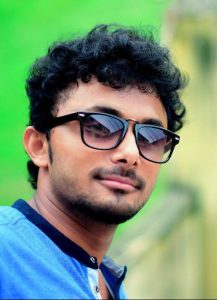 "At that point of time, this was an unusual subject and we conceptualised, penned down every idea, jotted these down to a story followed by a script. We went to various "akhadas" and interviewed people who lived there, we dedicated five months to conduct workshops before shooting the film in bits from 2016 to 2019. It took us 4-5 years to complete the whole film as we had no third party producer. It was absolutely our team's contribution.
"We as a team have worked very hard, with limited resources, but we used our resources well this film was made with love, passion and with the conviction and love for storytelling. We had no idea of the business of films and therefore we couldn't go ahead and continue with any commercial promotion. The movie is focused on emotions and motherhood. We focused on the fact that "a mother has no gender".
The Film
The story is the star of the film, but so is the soulful music. The less-known screen faces were perfect for the characters played in the film. It is realistic, yet not patronising, made through soul-searching; a great team effort by the cast and crew as a first feature. The challenges that the filmmakers faced while making the film does not come through while watching Brihonnola and the film is geared to winning the hearts of film lovers and critics across the globe.
"I have just tried to normalise the fact that we do not have to portray third gender community as different," says the director, Dibyadoot Roy Chowdhury. "Even while telling a story, we all basically the same people, living, breathing and sharing equal emotions and relationship, just everyone."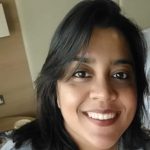 Smita is a multi-cultural freelance journalist, writer, and filmmaker based out of the US, London, Hong Kong, and India. Global Indian Stories is her brain-child. Created to chronicle diaspora stories written by Indians of all age groups, from different walks of life across the globe, Smita makes sure that the platform remains inclusive and positive.