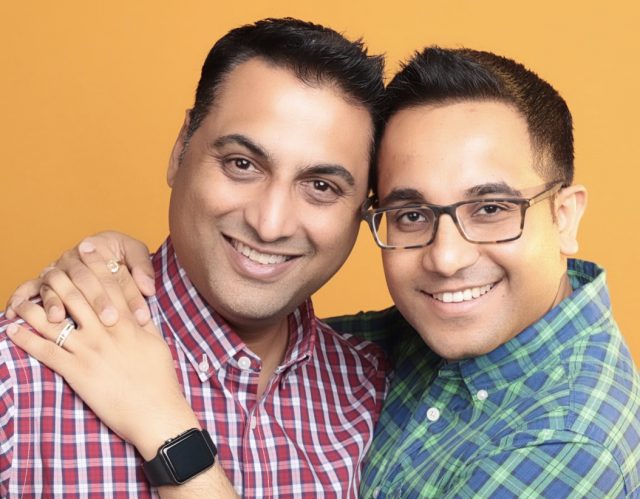 KASHISH 2021 panels discuss histories, religion & marriage equality for LGBTQIA+ community
The 12th edition of KASHISH Mumbai International Queer Film Festival, South Asia's biggest LGBTQIA+ film festival, is underway from August 19th to September 5th 2021 screening 221 films from 53 countries over 3 weekends. During the weekdays the festival is programming several interesting panel discussions and filmmaker Q&As.
On Tuesday August 31st 6.00pm is the most extraordinary panel discussion 'MARRIAGE EQUALITY – What is the Way Forward' that is so relevant to the current times we live in India when the petition for same-sex marriage rights is being heard in the Delhi High Court.
Speakers at the panel include first openly gay prince & activist Prince Manvendra Singh Gohil, gay couple and petitioners for same-sex marriage rights in Delhi High Court  Parag Mehta and Vaibhav Jain, transman activist Vihaan Peethambar  his wife Rajashree Raju, gay couple from Belgium Peter Strijdonk and Stijn Deklerck, and renowned Belgian author & speaker David Paternotte. The panel is moderated by former Mr.Gay India and activist Suresh Ramdas. The panel is supported by the Consulate General of the Kingdom of Belgium in Mumbai.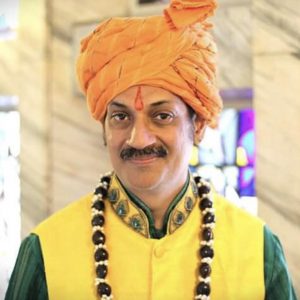 "It is said that marriages are made in heaven and I'm very positive that we will see heaven in India with marriage equality getting accepted and we will definitely win and I'm very optimistic about it", said Manvendra Singh Gohil, the first out royal prince.
"I was thinking about how in 2015 when marriage equality came to the US, it came in the evening, there was a Supreme Court judgment and president Obama had asked the White house staff to illuminate the entire building with pride colors. So I remember going with 1000s of people gathering there and cheering and it was so exciting and I looked at Parag and I said, do you think Rashtrapati Bhavan, the presidential palace in India, would ever light up like this. And he said, you know we'll make it happen; and that's what we're trying to do and we hope we succeed", said Vaibhaj Jain partner of Parag Mehta, both of whom are plaintiffs in a landmark court case before the Delhi High Court which seeks to legalize same-sex marriage for 1.4 billion people in the world's largest democracy.
"I really wanted to get married and I had to ask Stijn four times basically before he said yes. For me it was a celebration of love, and the thing for me was also important because I'm much older than him and I was concerned what will happen when I'm not there anymore, so I wanted also to have the legal status, to be equal to everybody else", said Peter Strijdonk who met his partner Stijn Deklerck in 2005, and they got married in 2011 in Antwerp , Belgium.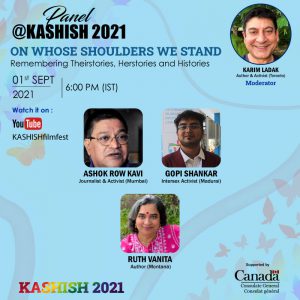 "Hoping yes I wish I can have this as well, but should I go outside India to have this or can I have this in India and now that seems to be coming into some sort of reality", said Suresh Ramdas, activist and former Mr.Gay India.
Coming up on Wednesday September 1st 6.00pm the panel discussion 'ON WHOSE SHOULDERS WE STAND – Remembering Theirstories, Herstories and Histories' features speakers from Canada, USA and India – including gay activist Ashok Row Kavi, author Ruth Vanita, intersex activist Gopishanker Madurai, in conversation with author & activist Karim Ladak from Toronto. This panel discussion is supported by Consulate general of Canada.
"I think I learnt a lot from looking at our sacred literature which showed that many of us were there, existing in our history so I wasn't the only person. I only had to go and find where others were", said Ashok Row Kavi, who was the one of the first persons to come out as a gay man in India in the late 80s.
"In 80s and 90s, I knew a lot of men but it was very hard to find any knowing women, so it was only a matter guessing and then there was a phenomenon of people being out in the west and not being out in India", said Ruth Vanita, author of Same-Sex Love in India and many other books on the LGBTQIA+ community.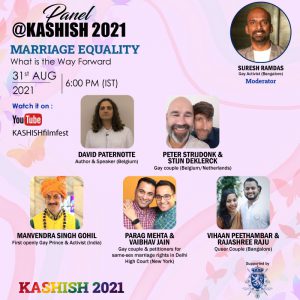 This week also had a panel discussion titled 'RELIGIOUSLY QUEER – Reconciling Religion & Sexuality in Cinema' featuring filmmakers from Canada, Israel and India on Monday August 30th. The filmmakers spoke about their film playing at KASHISH 2021 that touch upon sexuality in Judaism, Islam, Sikhism and Hinduism, but several of them also speak about their personal lives and how they reconcile their own religion and sexuality.
"I think that we have to make a very hard homework and I think the solution is that Rabbis will meet religious LGBTQ people who are also religious and talk together because there is a lot of ignorance to understand who are these people", said Mordechai Vardi, director of the film Marry Me However.
If I do really want to make a change, I think it would be best if I can use my time and use my own energy to rather reform religion from within or start a conversation within the religion rather than trying to abolish religion because that's something that is probably never going to happen", said Sukhdeep Singh, director of the film Sab Rab de Bande.
"I think for trans people in India we view marriage like everyone else. You want to marry for companionship, you want to marry for security, for stability, but above all as a means for social acceptance from a society that does everything to suppress your rights", said transman Vihaan Peethambar who married his partner Rajashree Raju in 2019 in Kerala.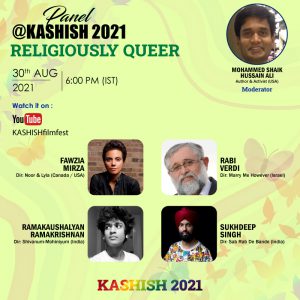 "I was also tired of being told that there is no place for me in religion. There is no place for me in Islam. There is no place for a woman's voice in the azaan. There is no room for women marrying women, and it's like no, no, no. There is. Because there always has been. It's your interpretation that's telling you there's no room. There is room for me, there's room for all of us, said Fawzia Mirza, director of the film Noor & Lyla.
"It was not easy for us to openly run a few things or do few things, and people were not very inviting in 2011-12. I faced a lot of challenges within the community, than from the society, I believe", said Gopishanker Madurai, an out intersex activist.
"When I came out to my parents in 1982, there was no word in my mother tongue for gays. We grew up with our own biases, and it has taken me a lot to uncover and unpeel to shake my sexist biases", said Karim Ladak, author of the book Cosmopolitan Nomad.

"I spend most of my time in my grandma's village and I see a lot of caste discrimination here and during menstruation period my mom is not allowed inside the home, and we are always taught these stories about wars in religions most of the time, which goes on in the name of God. So, my question was, if we are still believing in these type of things – wars, riots and everything, why can't we believe in the idea of love and LGBTQ marriage", said Ram Kaushal, director of the film Shivanum Mohaniyum.
KASHISH 2021 is available in India and Internationally:
Register Outside India at https://tinyurl.com/K21International
Register Within India at https://www.instamojo.com/KASHISH_MIQFF/

Information about the film program  and panel discussions can be found on the festival website http://mumbaiqueerfest.com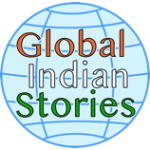 Global Indian Stories team
This story has been posted by the Global Indian Stories team, having been found or sent to one of us. It will have been sent via a channel where there is no specific author to attribute the story to.