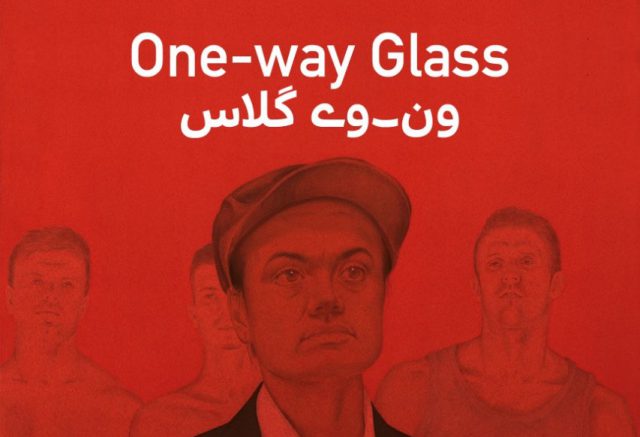 ONE-WAY GLASS
Dir: Nauman Khalid
16 min | 2020 | UK | English, Panjabi
Screening on September 4, Program 6 in Short Film Package – FAMILY MATTERS! "One-way Glass" is a subtle, yet hard-hitting short film about a hapless migrant Pakistani woman Farzana, trapped in a violent, sexless, loveless marriage. Every night she transforms from a repressed, dutiful wife into a visually striking blonde-haired bombshell, when she is able to become the person she longs to be. She is caught in the harsh realities of modern-day London, trying to make a living whilst also struggling through the trials and tribulations of her failing marriage, till one day she discovers a truth about her husband.
The 16-minute film gives us serious food for thought through its unravelling plot, webs of deception, and the characters who are entrapped due to their circumstances. The multi-layered story is about the human condition, and the unexpected turn of events makes this a rather compelling narrative.
An exceptional team
The cast is exceptional. Farzana, played by Amna Khalid is a natural, even though she is an untrained actor, and delivers a strong central performance. In real life she is an accomplished academic, who had the enviable task of choosing between Trinity College, Cambridge and St. Antony's, Oxford for her DPhil. which she completed and went on to a teaching position at the University of Cape Town. She is currently Professor of South Asian History at the elite liberal arts college, Carleton in Northfield, Minnesota.
Steve Aaron Sipple and Noah Butt, the two male leads are both professional actors and they complement Amna's strong performance. They both deliver memorable performances as Tom, the sex-worker, and Habib, Farzana's husband.
The soulful background score is by Sarmad Ghafoor who's been responsible for internationally applauded shows like Coke Studio in Pakistan; the beautiful cinematography is by Markus Ilschner. 
"I would say that the star of the film is Amna Khalid as Farzana but seeing how passionately the entire team, cast and crew, worked on the film they are all stars of the film. They all deserve to be cheered for putting together a great film. Of particular mention would be the writer, Irfan Ahmed Urfi; the producer, Aybuke Kavas; the cinematographer, Markus Ilschner and the AD and Editor, Olly Barilla," says the director Nauman Khalid.
"I think it is worth mentioning considering how international the team that worked on the film is. Amna Khalid is from Pakistan but is based in the United States; Steve Aaron-Sipple is British and is based in the UK and Noah Butt is Indian and Pakistani and is based in the UK – so a true coming together of people from different parts of the world when you consider that the crew were from Turkey, Germany, Italy, Australia, Brazil, Argentina, Lithuania and Russia and I hope I haven't forgotten any nationalities there!"
Choosing Kashish 2021
KASHISH offers a judicious, variegated programme of films from all around the globe and featuring there can be a valuable step to getting worldwide attention for a movie. "I feel very lucky to be part of this year's selection of films. My congratulations to the entire team of organisers in putting together this year's festival," says Nauman.
"It's the biggest LGBTQI+ festival in South Asia and I really wanted to showcase the film in India because I am from Pakistan, even though I have now lived in Britain for over twenty five years. I have travelled to India several times and just love it there – the people, their warmth, the colour, the textiles, the sites, I could go on and on! Culturally, we are so similar and, I feel, there is great curiosity and love for the other side in both countries. It is a great honour to be part of this very important festival which continues to grow every year.
"There are no two ways about the fact that this very important festival has given a long-needed platform for queer narratives to be showcased. The stories of this wonderful and multi-faceted community the world over need to be told visually so that people from all over understand those who have been 'Othered' for too long. It is high time we embraced the lives of these people – and I am a proud member of this community – who have so much to offer to the world," admits Nauman.

Check out India's first travelling LGBTQ campus festivalKASHISH Forward 
Festival Website | Festival Blog
One-way Glass is a short Urdu story
Nauman's friend, Irfan Ahmed Urfi, who wrote the screenplay of the film is a writer of Urdu short stories, had read a beautiful story entitled "Gudiyan Patolay" close to thirty years ago, and that set the director thinking. "It just simmered in the back of my mind even though we'd often talked about making a film on it. Eventually, when I went to London Film Academy in London, I decided to take on the task and self-financed the project and got a team of creatives together. I was very keen to have as international a team as possible and London being such an international city helped.
"So, you might say that the subject presented itself to me somewhat serendipitously and after moving to the UK many of the themes it deals with started making more sense to me. The idea of a South Asian Muslim girl who is trapped in an unhappy marriage and works clandestinely in a sex shop by night was bizarre, something never heard of or contemplated. It felt mysterious, compelling and worth exploring," says Nauman.
The film has done remarkably well at festivals. It got selected for Toronto's Mosaic International Film Festival, will be featured at Chicago's South Asian Film Festival which begins on the 25th of September, and at the San Francisco Short Film Festival.
A director's passion
"One-way Glass is a human and humane story that struck a chord with me. The story stayed with me for a long time since I read it first and gradually, over years, the idea to make it into a short film grew and took root. My friend, Irfan Ahmed Urfi's book of short stories in Urdu, Paon (Feet), was published in 2015. He had shared the stories in draft form much earlier in order to discuss and dissect them and elicit my advice. I found his story 'Kahani Akhir Mein Hai' (The Story is at the End) – from which we adapted 'One-way Glass' – about a Muslim girl who lives in Britain and works in an adult shop intriguing. This story of parallel lives, of secrets and lies casts long shadows, and has so much most of us would relate to," says Nauman.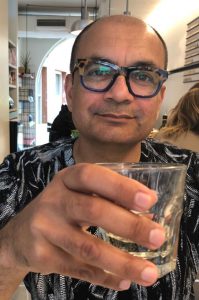 "The film is a little puzzle of the self through Farzana, and other characters, and even myself in that I am a gay Pakistani, Muslim man who made Britain his home. I grew up watching and loving the Pakistani cinema of the 1970s and 80s and is imbued with a nostalgia for the home I left behind, greatly reduced though continental distances are because of developments in media and technology.
"One-way Glass, for me, is also an ode to friendship, to my unique life-long bond with Irfan Ahmed Urfi through our collaboration; and an homage to the Pakistani cinema which he and I grew up with which is no more.
"I do not know any people who are in a similar position as portrayed in the film but, of course, you hear of migrants in difficult circumstances all the time in the UK. It is a theme which is much-debated in the British media and will continue to be a much-debated issue considering the state of the world. Afghanistan is a case in point. The American and British media are totally consumed by the issue of resettling refugees from Afghanistan and seeing the that borders cannot be set in stone and will always be porous, these issues will always affect the world. How the other half lives will always be a question to ponder for the affluent nations and will always have to be addressed," he concludes.
The film will be screened on September 4, with the details of the programme here:
Check out India's first travelling LGBTQ campus festivalKASHISH Forward 
Festival Website | Festival Blog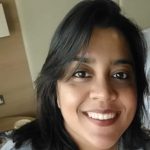 Smita is a multi-cultural freelance journalist, writer, and filmmaker based out of the US, London, Hong Kong, and India. Global Indian Stories is her brain-child. Created to chronicle diaspora stories written by Indians of all age groups, from different walks of life across the globe, Smita makes sure that the platform remains inclusive and positive.