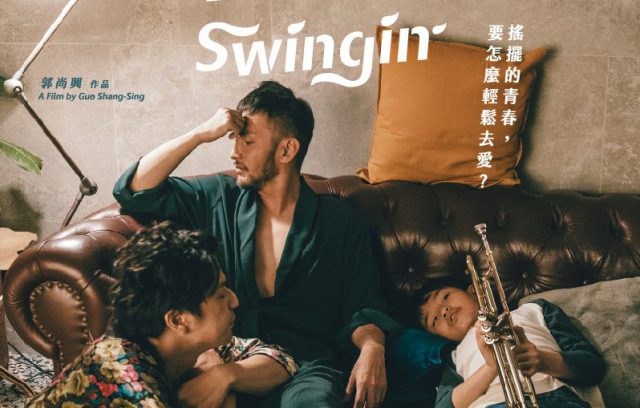 SWINGIN'
Dir: Shang-Sing Guo
23 min | 2020 | Taiwan | Chinese
Screening on September 5 – Program 1 in the Short Film Package – SMILES AND SUNSHINE
Swingin' is the first dramedy/music film of its kind since Taiwan became the first and the only country in Asia to legalise same-sex marriage. So when sixth-grader boy Qiu is bullied in school for having gay dads, he takes it upon himself to prove that he is straight and manly, and unlike his parents. Through a series of comic incidents, Qiu struggles to keep up with his image, while his stepfather Howard, a flamboyant Jazz trumpet player, tries hard to be the perfect father that Qiu needs. With a dash of drama, and comic tear-jerker scenes, Howard must confront his own nightmares of childhood bullying, before he can provide his son a feeling of security.
This short, and absolutely heart-warming, film has tackled the issues of same-sex parents in a way that educates straight parents too, in the most unpatronising, sweet, and sincere manner. The narration is simple, but it talks about complex issues. In my opinion, this is a must-watch film this season. I couldn't stop laughing, while collecting all the serious messages along the way. The actors were brilliant, the technicalities top notch, the music was passionate and expressive, and the script tight and strong. Despite the time crunch, I could not stop myself from watching the movie twice.
"This is one story that straight people can easily connect and reflect from their own experiences," says the director Shang-Sing Guo. "It is about the moment of a kid's passion and sexual awakening. It comes without any warning and it is very pure. It has nothing to do with 'choosing' your sex or orientation. It is like a flower budding all of sudden. It is short but real," he opines.
The excitement of KASHISH 2021
Shang-Sing and his team are excited to be a part of KASHISH 2021, since they feel that KASHISH is one of the biggest platforms to showcase diverse LGBTQ+ works from all over the world. "There is no better time than now to participate in the festival. My team and I are very encouraged to be sharing this platform and I hope that by presenting Swingin', it can encourage whoever needs it at different corners," he says. Shang-Sing is also impressed by the broad selections of international films and finds this festival a "fest indeed!"
KASHISH 2021 is available in India and Internationally:
Register Outside India at https://tinyurl.com/K21International
Register Within India at https://www.instamojo.com/KASHISH_MIQFF/
SWINGIN' before and after 2019
Shang-Sing Guo started working and writing the feature screenplay of Swingin' in 2016, before same-sex marriage was legalized in Taiwan, where the process to bring this epochal change was lengthy and tedious.
"There have been political debates and talks. So my writing began with the magic 'what if…'. What if same-sex marriage is legalized and normalized? What could the life of a gay family be like?
"In 2019, Taiwan finally made the history making same-sex marriage into law. So I immediately pushed the project to happen in the short form," says Shang-Sing.
"The first draft of the feature screenplay came with a lot of anxiety. There was even horror elements in it. But the tone changed after the legalization of same-sex marriage, naturally I rewrote with a much easier and happier tone. I wanted to tell the story in a more positive way to reflect the new vibe I received from my community," he says.
It must have been quite a task to pack in all the elements, and messages of a feature into a 23-minute short, but the writer/director came up with a version that was pure genius.
The director's vision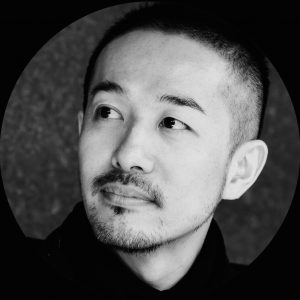 "Technology has been progressing so rapidly in the past 20 years or so. The way we see film has also changed. Younger generations have much less cinema experiences and much more phone screening experiences. What is film? Why am I making film? I must ask myself these questions every time I work on a new project," he admits.
"Swingin' tells two stories. You will 'see' one story and 'listen' to the other. The one you will see is Qiu's story and the other you will listen to is Hu Jia-How's.
"You will follow Qiu and see budding love. You will listen to Jia-How's music that echoes what you see with Qiu, and that, to me, is Jia-How's throbbing youth," explains Shang-Sing.
The short touches the right cord from the start, especially with the characters of Bo-Hao Ruan as "Qiu Qiu", Steven Chiang as "Hu Jia-How", Mountain Kao as "Stephen Li" and Jasper Wu as "Yi-Hong Liu".
An alumnus of Berlinale Talents and NYU Graduate Film Program, Guo writes, directs, and produces numerous award-winning shorts to his credit, including the boy trilogy Swingin' (2020), Kong Peh Tshat or: How I Learned to Tell a Lie (2012), and Only Meal of the Day (2010) that traveled to festivals worldwide including Clermont-Ferrand International Short Film Festival.
The screening of Swingin' is on September 5 – Program 1 in the Short Film Package – SMILES AND SUNSHINE
————————————————————————-


Check out India's first travelling LGBTQ campus festivalKASHISH Forward 
Festival Website | Festival Blog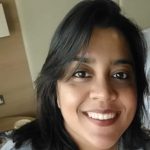 Smita is a multi-cultural freelance journalist, writer, and filmmaker based out of the US, London, Hong Kong, and India. Global Indian Stories is her brain-child. Created to chronicle diaspora stories written by Indians of all age groups, from different walks of life across the globe, Smita makes sure that the platform remains inclusive and positive.