The 12th edition of KAHSISH Mumbai International Queer Film Festival, South Asia's biggest LGBTQIA+ film festival, continues its virtual journey into its third weekend, titled Pride Weekend. The festival is screening 221 films from 53 countries, out of which 24 are Indian LGBTQIA+ films.
"We are thrilled to be screening so many films from India, as KASHISH has become a strong platform to nurture the nascent Indian LGBTQIA+ cinema movement, by not only exhibiting, but also producing and distributing Indian LGBTQIA+ content. This weekend we are screening 3 programs of Indian short films – Indian Masala Mix 1 & 2 and Indian Narrative Shorts Competition.
"Each of these short films are unique because they reflect the diverse reality of LGBTQIA+ lives and cuts across sex/gender, rural/urban and class divides. These films need to be seen by one and all, so that queer lives find their representation in the larger mainstream", said Sridhar Rangayan, festival director.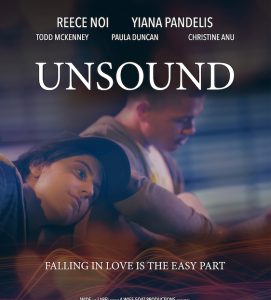 The festival will close on September 5th with the Australian film Unsound, a lovely romance between a musician and a deaf transman. But before the closing there will be the grand Closing Ceremony and Award function at 6pm streaming on the festival's social media handles.
"We love our short films, and we are thrilled that this year also we have programmed so many Indian LGBTQIA+ short films in varied Indian regional languages like Assamese, Bengali, Panjabi, Tamil, Malayalam, Marathi and one even in Konkani too.
"From a grand fairy tale like The Lonely Prince, to a surrealistic films like Shivanum-Mohiniyum and Vaidya to beautiful films about women in love – Begum Parvathi, Are We There Yet?, Inside, Keep Punching, Love Knows No Gender, and My Mother's Girlfriend. Holding a mirror to the society these short films display a rare sensitivity and candidness about LGBTQIA+ characters that unfortunately gets sidelined in mainstream cinema. Short films fulfill this lacuna courageously and compassionately", said Saagar Gupta, director of programming.
The festival is also screening amazing documentaries like Once A Fury, Pride & Protest, Sex, Sin & 69, Well Rounded & Admitted; and heartwarming feature films like Cicada, Boy Meets Boy, Versus, Firebird, Love, Spells & All That and The Teacher.
SATURDAY SEPT 4TH – INDIAN MASALA MIX 1
The First Wedding by Akshay Parvatkar, Shivanum-Mohiniyum by Ramakaushalyan Ramakrishnan, Love Knows No Gender by Shivankar Arora and Muhurtora – Bouquet of Moments by Sandipan Das.
SATURDAY SEPT 4TH – INDIAN NARRATIVE SHORTS COMPETITION
Begum Parvathi by Radhika Prasidhha, Inside by Jinesh Vettikkappalli, Closets by Jiya Bhardwaj, Are We There Yet? by Bhanu Babbal & Kashyap Swaroop and The Lonely Prince by Shivin Grover.
SUNDAY SEPT 5TH – INDIAN MASALA MIX 2
Dawn by Rounak Bhatia, Paul 10 by Sunil Revankar, Vaidya by Sumit Pawar & Harsh Agarwal and My Mother's Girlfriend by Arun Fulara
Programs can be viewed at the festival's film portal : https://xerb.tv/channel/kashish2021/virtual-events/
Registrations are open for the last weekend at https://www.instamojo.com/KASHISH_MIQFF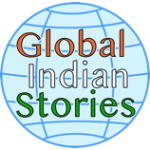 Global Indian Stories team
This story has been posted by the Global Indian Stories team, having been found or sent to one of us. It will have been sent via a channel where there is no specific author to attribute the story to.