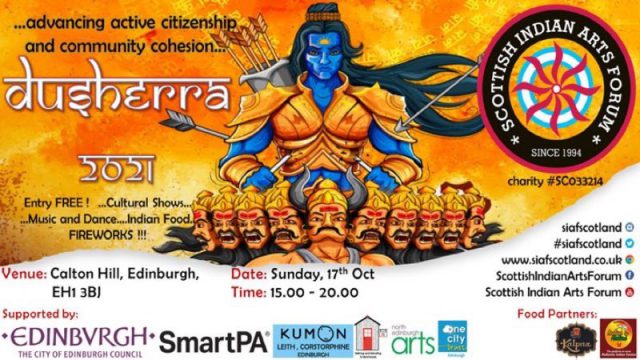 Social distancing, wearing masks, sanitizing hands seemed to be a distant past as Edinburgh residents prepared for the Dusherra event this weekend – 17th Oct 2021. Although, I don't mean literally. Track and Trace was very much evident at the venue and the sides of the marquee were kept open for more than 50% so that enough ventilation was coming through. People were encouraged to wear face masks and also sanitise their hands at regular intervals.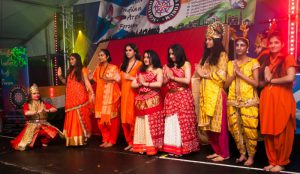 It is held every year in the iconic Calton Hill, Edinburgh, with over 1,000 people from all walks of life attending the program – the local community, tourists, elderly, ethnic minority population, kids, everyone. The festivity has been a synonym since past 26 years.
The weather was not great at all, a typical Scottish weather with mist covering the entire day and drizzle throughout the day. However, this didn't dampen the spirits of the Scottish Indian folks.
This year's Dusherra was supported by the City of Edinburgh Council, SmartPA Global Ltd, Baillie Gifford, One City Trust, Kumon, North Edinburgh Arts, and our food partners "Indian by Nature" from Glasgow and "Kalpana Restaurants" from Edinburgh.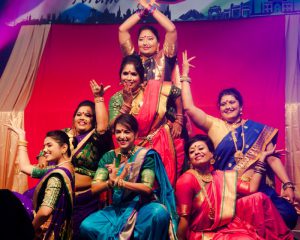 People started arriving from 3pm onwards. The organisers arranged a free shuttle to go up the hill which benefited a lot. Kids from various age groups performed along with amateurs and professionals dance groups & artists from Glasgow and Dundee. Amateur and Professional Artists from Twisted Tails, Bharatiya Ashram, Cosmic Dance, Dance Beatz, Unison Entertainment, Nikkan Dance Academy and Bollyfeet performed along with local talents and artists. Theiya Arts supported to train the kids.
There was a segment of regional state performance too depicting the culture of various Indian states commemorating the 75th anniversary of India's independence as part of "Azadi ka Amrit Mahotsav".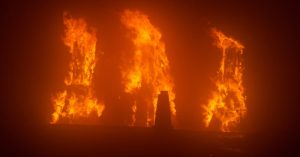 The event culminated with Ramleela, the burning of effigies and dazzling fireworks which lit up the Edinburgh sky. The event was attended by the Lord Provost of the City of Edinburgh, Counsel General of India, Edinburgh, Edinburgh City counsellors and MSPs.
A massive round of applause and thanks goes to all individual artists and also the professional artists who performed during the event. It is good to be back as normal as possible, but the danger of Covid still stays and let us continue to maintain the vigil and take precautions.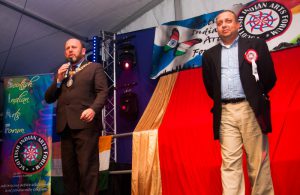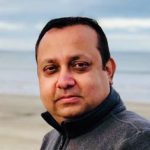 Abhijit Chakraborty is the President of Scottish Indian Arts Forum (SIAF, a registered charity in Scotland) and a Board Member of SABASH (Scottish Association of Bengali Arts and Sanskritik Heritage, a registered charity organisation in Scotland). He has been working with the community for several years now promoting Indian Arts and Culture and working for the community in Edinburgh. He is an IT professional working for a multinational bank in Edinburgh.