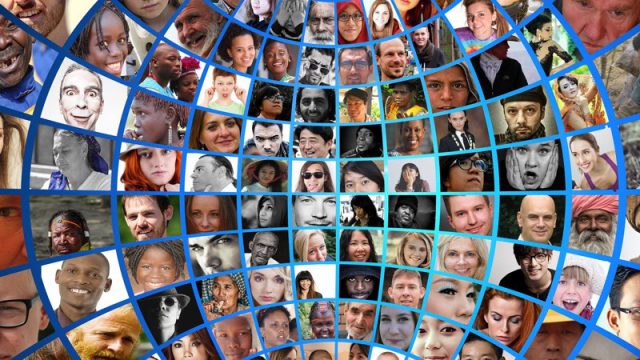 When it comes to networking, it's not just about making a great first impression — it's about making a lasting one. After all, networking is all about building meaningful relationships.
Although this article talks about business relationships, some of the advice can be applied in your personal networks too. For instance, body language is always something to be aware of because people will react to it, even if it's on a subconscious level.
The personal touch
Networking prior to the pandemic. Whether it was to attend local business owner events or to attend sector-specific conferences, for me was always in-person.
However, during the lock-downs with in-person meetings on hiatus, like everyone else I was forced to switch to virtual conferencing to remain connected. Since there was no need to commute to the meeting location, there were no geographical boundaries. Virtual networking meetings allowed me to interact with people I might never have met in 'real-life.' Yes, I made it work, as I had no choice with a national lock-down. Still, I missed the informality and camaraderie of in-person meetings.
As we're seeing more and more announcements in 2022 of in-person events, here are my top seven networking tips to help people at the event to remember you, whether that's to refer clients, introduce you to others in the industry, or simply build strong connections.
Tip 1 – Do your research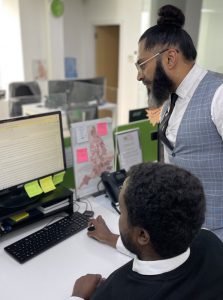 The first step to preparing yourself for a networking event is to do your due diligence and research. Before attending the event, you want to know what industries are represented, what companies are present and who will be attending. A simple search through the event website will likely yield the results you're looking for.
Once you are able to list down specific people from the speakers and event attendees that you would like to meet and connect with during the event, it is a good idea to research a little on them and their businesses online through their LinkedIn and Web pages. Knowing about them will not only help you strike a conversation with them but also have an engaging and meaningful conversation.
Tip 2 – Have a strategy
Without a networking strategy, it is easy to attend networking events without any clear purpose. It is easy to wander around aimlessly talking to just anyone who happens to be free.
This can be avoided if you take time the time to prepare your networking plan and set yourself a clear strategy at the outset.
Before you attend an event, get clear on your objectives. Write down what you hope to accomplish in the event and the individuals you would like to connect with during the event.
Tip 3 – Plan your outfit
Consider planning what you would wear for the event beforehand. Business connections and partnerships are established during networking events so looking the part is essential.
As you connect with people in your industry, new opportunities arise and your presence at these events helps build your reputation and will send out a message about you as well as your business.
Just remember, in general, it's better to be slightly overdressed, rather than underdressed.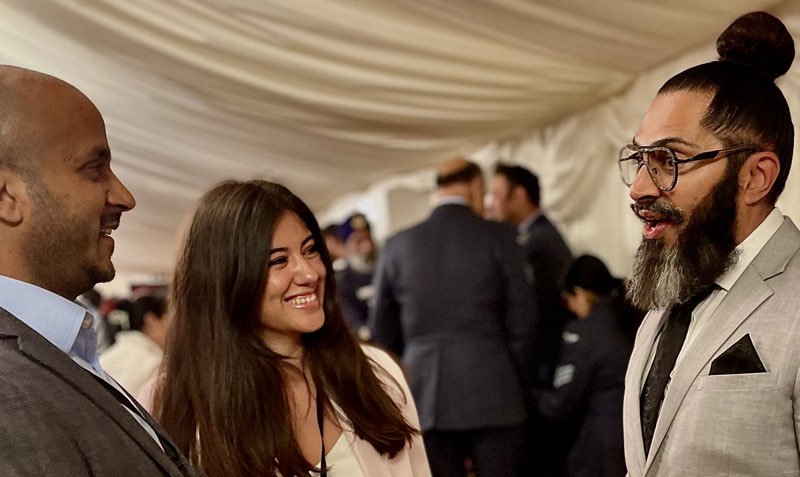 Tip 4 – Work on your body language
Be aware and conscious of your bodying positioning. Standing tall, smiling and being relaxed is important to be approachable.
The following factors are extremely important in conversation:
The handshake:

A proper handshake communicates confidence, enthusiasm, sincerity, and warmth. 

Eye contact:  Make good eye contact throughout your conversation, and make them feel like they're the most important person in the room

both when you are listening and talking.

Facial expression: This sort of goes without saying – maintain an interested facial expression.
Stance: Avoid slouching, crossing your arms, yawning, or keeping your head down. These actions signal that you're closed, defensive, bored or insecure and will work against you while you try hard to start a conversation.
Tip 5 – Focus on learning about others
Remember, networking is all about give and take. And that doesn't just mean in terms of what you can offer people professionally.
If you're more of an extrovert, take a look around the room to see if anyone's standing on their own and ask open-ended questions such as how, who, and why. This will help to open discussions and show your interest.
Tip 6 – Learn to move on
Sometimes a conversation with someone can get dull. Don't let an awkward silence take over the moment when the conversation feels like it is over, politely say "It's been nice meeting you." and move on.
My rule of thumb at an event is not to stay with any person longer than 5 minutes. That's more than enough time to introduce yourself, learn about the other person, and make an impression—but it's just short enough that the conversation shouldn't drag.
Moreover, you can arrange separate catch-ups with key individuals outside of the networking event. This will also help you to avoid getting into any lengthy conversations during the event that may prevent you from meeting other people.
Tip 7 – Follow up
One of the biggest mistakes professionals can make is thinking that simply exchanging a few pleasantries at an event constitutes successful networking – wrong!
It's not what happens at the event, it's what you do after that is most important. Be proactive in follow-ups. Make sure you make a follow up the day after the event. Whether it is a simple phone call, email or personalised LinkedIn connection request.
Having a brief reference to your conversation with the person in your follow up will help the person to remember you and take the conversation ahead. Keep your follow up relevant. If you promised to share some information or get back to the person on something during the event, ensure that you do so.
Trust in yourself
These few basic rules will help you succeed at networking. Remember, the goal of networking is to build relationships and networks. A good, reliable network can result in new customers, partners and opportunities.
Simply trust yourself and freely speak to people around you. You might not crack it during your initial events but you will certainly get better with the more networking events that you attend and boost yourself and your business effectively.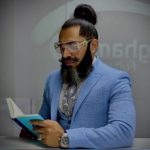 Ketan holds over 20 years of recruitment experience and has a high profile within the sector. Widely documented as an expert on Employment Law, Employee rights and for providing Careers Advice, Ketan is a graduate of Environmental Biology and post-graduate of Environmental Planning and Management, with certificates in Employment Law and Recruitment Practice - both nationally recognised recruitment qualifications developed jointly by the REC and key employers.