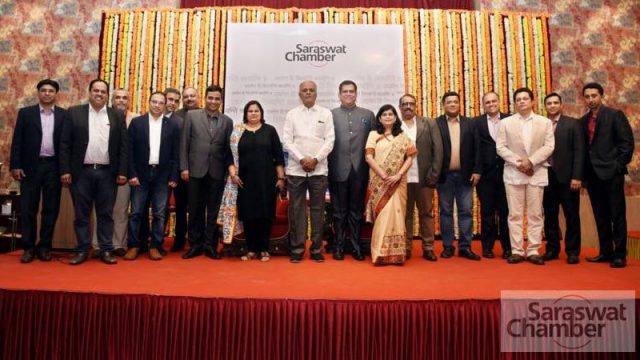 Saraswat community entrepreneurs and professionals across the globe will assemble to attend the third Annual Conclave of Global Chamber of Saraswat Entrepreneurs (GCSE) on September 17 in Panjim, Goa at the Panjim Gymkhana.
At a one day conference In Goa, the GCSE members will rub shoulders speaking Konkani and English representing different Saraswats form Kashmir to Kanyakumari. The Saraswat Bank is the obvious choice to be the lead sponsor of the one day conclave. Indian hoteliers Vithal Kamat and Natural Ice Creams owner Raghunandan Kamat are among some top business tycoons likely to attend the Conclave, Goa based renowned President of MAIT, Nitin Kunkolinkar and Alcon's entrepreneur, Anil Counto, are among those actively interested and promoting the conclave in Goa. Upendra Pai Raikar who owns Conquer Events in Goa and who is a member of GCSE will offer his professional services to ensure that the Conclave will be smooth, effective and successful.

Entrepreneurs and management professionals from different Industries based in cities like Mumbai, Pune, Goa, Kolhapur, Belgaum, Banglore, Mangalore, Nagpur, Indore etc. and members from cities like Dubai, Singapore, London, Australia, and USA are likely to participate in the one day Conclave. The registration fees are Rs. 3000 for Non-members and Rs. 2500 for Members.
Led by Founder Director Siddharth Sinkar, an active team is travelling to different parts of India to encourage Saraswats to join GCSE and participate in the Conclave. Recently the team from Mumbai visited Pune and other parts in Western Maharashtra and also travelled to the state of Karnataka to meet the Pai Empire there. Board of Directors at GCSE who volunteer to strengthen Chamber's activities include: Bhushan S. Nemlekar, Prasanna Prabhakar Rege, Amit A. Pandit, Vaibhav Rajeev Warerkar, Dr. Ajit Gunjikar, Kishore Masurkar, Gautam Dangi, Ajay Bhalchandra Pinge, Girish Telang, Samit Subhash Saraf, and Dr.Ria Hrushikesh Vaidya.
According to the members of GCSE community business leaders from different parts of India and outside had joined hands to form the Global Chamber of Saraswat Entrepreneurs (section 8 company registered in India with the Ministry of Company Affairs as Non-Profit Organisation) on 12 September 2019 and restructured the nearly 30 year old defunct Saraswat Chamber of Commerce which was earlier formed by the powerful politician Suresh Prabhu. The main objective of Saraswat Chamber is to promote entrepreneurship amongst community members and create a platform for connecting all community members across the globe.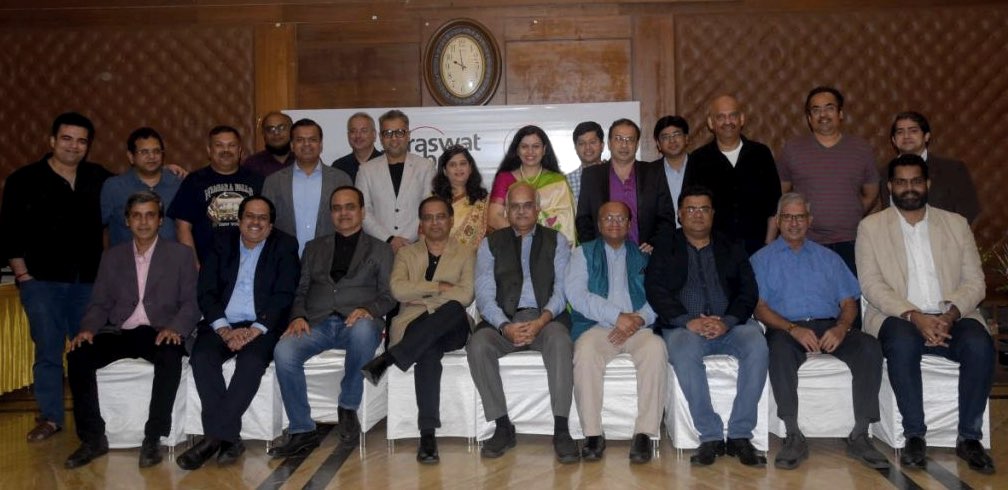 With a membership fee of Rs 4500 for three years the GCSE has mustered a support of 250 odd members despite Covid conditions in the last two years. With a vision "to build a wise, vibrant, and prosperous community ecosystem for Saraswats in Business or Profession providing maximum opportunity and value" the GSCE is dedicated, "to serving Saraswat business community growth and prosperity through advocacy, enabling effective access to opportunities and resources, capacity building, economic development, connectivity and business education," says Siddharth Sinkar, a Mumbai resident.
The Saraswat community is largely comprehended as an ethical and philanthropic community, channelling and harnessing our energies for the collective excellence of society. In business and commerce field the community has been a frontrunner in Banking and cooperatives sector. As an ethnic group Saraswats have lot of cultural and support organisations effectively running for over a century. Predominantly the community are known as seekers of knowledge and have made significant contribution in education, trade and commerce and service sector and showcased an exemplary entrepreneurial spirit fine-balancing wisdom and wealth with grace and élan.
For more information visit  www.saraswatchamber.com  or write to  info@saraswatchamber.com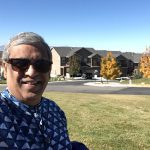 Rahul Laud wears many hats. He is a senior journalist, and works as the Associate Editor of Asian Lite, based out of Manchester, UK. He is the Curator and Facilitator of SAJDA Festival and is a regular volunteer for the Art of Living and the IAHV global charities. He is a musician himself and teaches the tabla to the younger generation of music enthusiasts.