I recently had the opportunity to work with an organization based in Kentucky called Kentucky Refugee Ministries. The company works with refugees who relocate to Kentucky, trying to help them get their way around their new homes. KRM (Kentucky Refugee Ministries) works to provide them with resources like jobs, medical appointments, and homes, getting a driver's license or learning about the American way of life.
This summer, I was an intern for the KRM office in Lexington, KY. Along with my usual tasks of scanning papers, making boxes of item to be placed in the homes of refugee families and aiding with tasks around their office, I also got to work with their team on a writing project that focused on the refugee youth.
The refugee youth is a group of people who can often be overlooked when it comes to resettlement. They may be too young or often, expected to figure out this new life on their own. as someone who moved to a new country at an impressionable age, I understood the perils and challenges of moving to a new country. Although our stories and journeys are different, I found that most youth share the same sense of excitement and loneliness when it comes to resettlement. I got to interview five students, from various countries and backgrounds, and talked to them about their move. This is Serina and Sahar's story.
One of the greatest challenges that both immigrants and refugees who relocate to the United States face is learning the English language. English is widely regarded as a notoriously hard language to learn and adding that to the general stress and difficulty of moving to an entirely new country can often make the life of the refugee youth even harder. Although it is a very popular language amongst many people, English is not taught around the world and for some families, it is a path to a better life.
Serina and Sahar Shalash moved to the United States from Jordan two years ago. Sahar is in 7thgrade and Serina is in 6th grade, and they were still in elementary school when their family, their parents and three siblings, moved to the United States. Their primary goal was to learn the language which would help them get a good education and a way to live a better life and a very different one from the one they left behind.
Many families who move to the US come here for a better life, especially for their children. Serina and Sahar's family was no different. They came here hoping that their children would be able to learn and communicate in a language that would be spoken all over the world. However, this move came with its own challenges.
Sahar said that she found it hard to understand her peers in school. Not only did the language barrier make her school life more challenging but also the cultural difference. She said her fellow classmates were very different from her and found it hard to make friends. Learning English was not as much of a problem for her, she relied on her studies, books, and a couple of movies to get the knowledge she needed.
Most of the youth that immigrates to a new country, especially at an older age, faces the challenge of fitting in. It is hard enough to have to leave behind friends and family, the two sisters said that it was the worst part about having to leave Jordan, but the several cultural shocks which came with moving here makes the transition to US much harder than anticipated. On the other hand, Serina had a different story from her older sister.
She talked about how she made friends very easily in her new school and did not face as much of a challenge in classes. One teacher stuck out for her. An English teacher who was respectful of the recently immigrated teenager and made sure to make Serina sit in the front of the classroom during her lessons.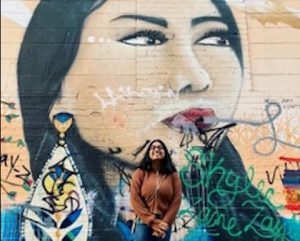 I often hear about stories of teachers and their impact on their students, especially those refugee youth who face more challenges than anyone in their classroom can imagine. Speaking from my own experience as a student who immigrated to the US when I was 12, certain teachers are still in my mind as I think about my adjustment to my new home. Their actions and encouragement made more of an impact on my life than they could imagine. Sometimes, even the simplest praises or words of advice would turn a hard day into a positive one.
Serina and Sahar's stories show a window into an aspect of refugee youth that many people seem to forget. While a large focus is given on the adults who make the decision, or are forced to make the decision, to move to a new country, the youth are often not mentioned. Sometimes, the children are expected to adjust on their own which is unfair to their lack of experience. Their stories are reminders to adults, students, and teachers about the importance of sensitivity and patience. The journey of learning English would become more than just a challenge to overcome, it would be a start to a new world of opportunities. For more details on Kentucky Refugee Ministries, you can visit them at https://kyrm.org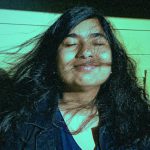 Zoya Adwika Abbas is a Sophomore from Lexington, Kentucky. She was born and raised in New Delhi, India, and moved to the US at the age of 12. Over the years, Zoya has developed a love for poetry, journalism and story telling. She publishes her work on multiple platforms, including a blog she developed at the age of seven!! Her blog is https://diarytocloud.com