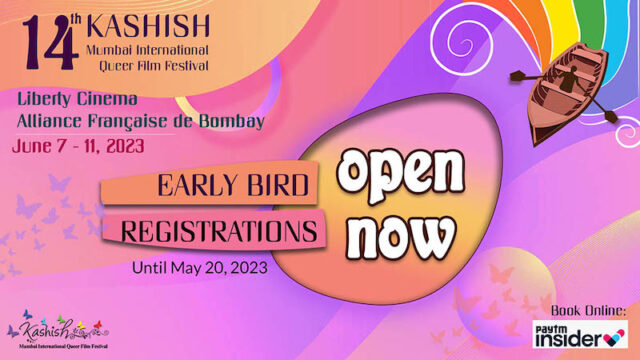 The 14th edition of KASHISH Mumbai International Queer Film Festival, South Asia's biggest LGBTQIA+ film festival, will be celebrated in-person at Liberty Cinema from June 7-11, 2023, and June 8-10 at Alliance Française de Bombay, with an online festival in the following week, June 16-25.
If you're quick you can grab an early bird discount on Full Festival Passes for the on-ground physical festival at Liberty Cinema and Alliance Française de Bombay until May 20, 2023.
Book here now: https://insider.in/kashish-2023-jun7-2023/event
Passes for the online festival will be on sale soon.
The theme of KASHISH 2023 is 'Be Fluid, Be You!', giving wings to the aspirations of the contemporary generation that is fluid in their thoughts, actions and sexualities; which is expressed through films, art and poetry that is universal in its appeal.
A great deal to see
The anticipation is high. "I have heard from the LGBTQ+ community and film buffs that they feel an adrenaline rush when they hear about KASHISH returning again to Mumbai in a theatre," says festival director, Sridhar Rangayan, "and we, the KASHISH team, too feel likewise. We want to heighten this energy and add a youthful twist to it this year with the theme 'Be Fluid, Be You', and hope to appeal to the younger generation, because that's where changes in attitudes start first. We hope they too enjoy the coming pride month by celebrating it with our festival".
To find out which films are going to be shown check out: https://mumbaiqueerfest.com/kashish-2023-list-of-films-categorywise/
The categories include: narrative features, documentary features, music videos, and a whole variety of short films (animation, experimental, Indian narrative, and international narrative). There will be a total of 127 films from 45 countries, with 110 films from 41 countries available on-ground.
As you can see from our coverage of previous years, KASHISH 2020 and KASHISH 2021 you'll be in for a treat, with so much to choose from.
---

Voted as one of the Top 5 LGBTQIA+ Film Festivals in the world, KASHISH Mumbai International Queer Film Festival is South Asia's biggest queer film Festival and the first LGBTQIA+ film festival in India to be held in a mainstream theatre.
Founded in 2010 and held every year for the past seven years the festival has grown from strength to strength. KASHISH attracts close to 8500 footfalls every year over its five day festival. It is the first Indian LGBTQIA+ festival to be held with the approval of the Information & Broadcasting ministry, Government of India.
The festival also attracts topline Bollywood celebrities, filmmakers, critics and academicians from India as well as many international guests from across the world.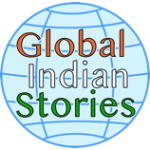 Global Indian Stories team
This story has been posted by the Global Indian Stories team, having been found or sent to one of us. It will have been sent via a channel where there is no specific author to attribute the story to.