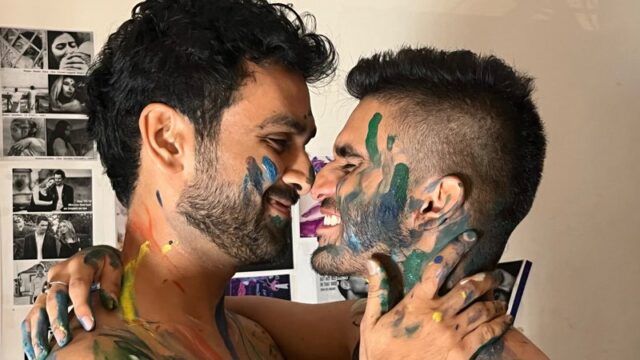 South Asia's biggest LGBTQ+ Film Festival to close with Canadian film When Time Got Louder
The 14th edition of KASHISH Mumbai International Queer Film Festival, South Asia's biggest LGBTQ+ film festival will open on June 7th at Liberty Cinema with filmmaker Onir's latest film Pine Cone, which will have its World Premiere at the festival.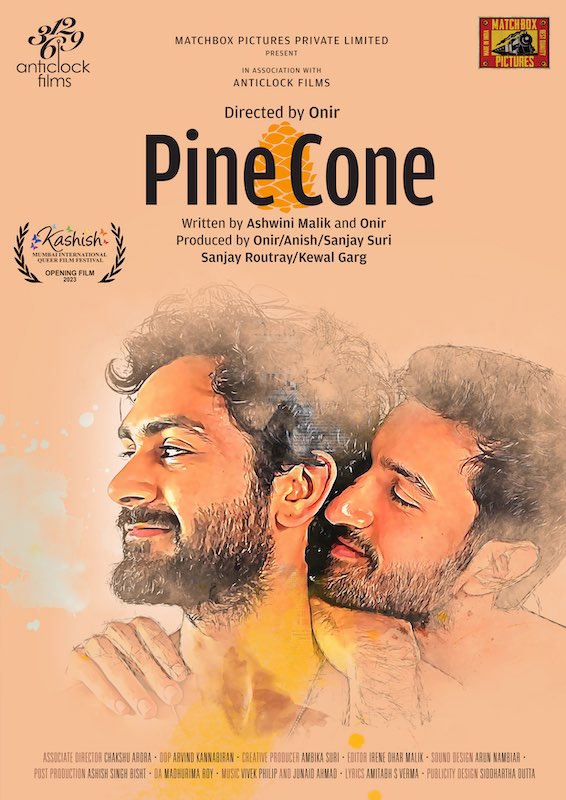 National Award winning filmmaker Onir said, "I and the entire team of Pine Cone are thrilled that our film will have the World Premiere at KASHISH which I consider to be home. This is for the first time that any of my films is having a world premiere in India and it's special for many reasons. It comes at a historic time when the Supreme Court of India is debating Marriage Equality. Our film is a celebration of queer love seen from a queer gaze, and it gives me immense pleasure to bring it to my city at this very precious festival".
The festival will close on June 11th with the Canadian feature film When Time Got Louder, directed by Connie Cocchia, who identifies as an LGBTQ+ director, producer, and writer. The film is a coming of age drama of a young lesbian girl, and her family bonding with her autistic brother starring Willow Shields (Hunger Games), Elizabeth Mitchell (Lost), Lochlyn Munro (Riverdale), and the debut performance of Jonathan Simao. The film also involved the autistic and LGBTQ+ communities throughout production in casting, crew and music selections.
Connie Cocchia, the director of the film said, "I am so honoured that When Time Got Louder will be the Closing Night film at the KASHISH Mumbai International Queer Film Festival for our Asia Premiere. We are grateful for the opportunity to bring our story to India during Pride Month and shine a light on the LGBTQ+ and autism communities."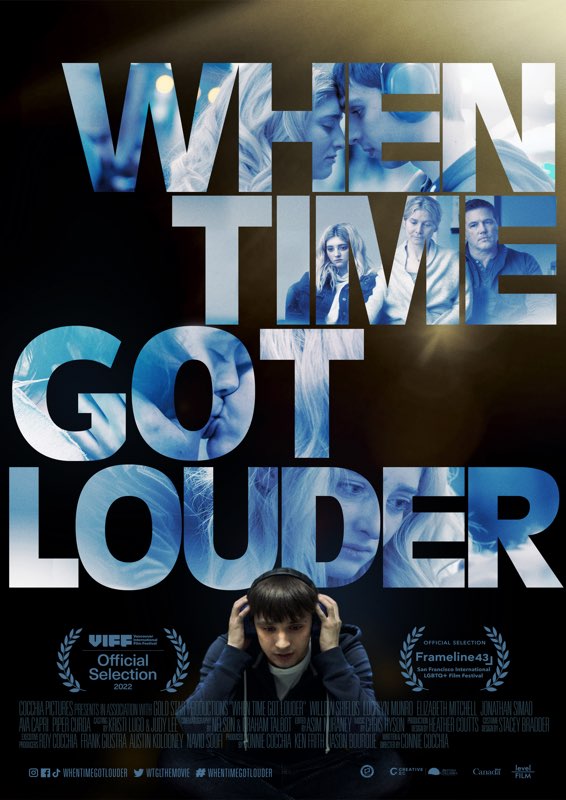 Sridhar Rangayan, founder festival director said, "The Opening Film and Closing Films are really, special as they bookend the festival and mark the beginning of a conversation and also flag off ideas for future conversations. We are opening and closing with films by queer filmmakers, involving queer artists and technicians! That is surely the right way ahead.
"In that sense Pine Cone from India and When Time Got Louder from Canada are two films that are unique, because the first is about contemporary gay relationships in India post Sec377; and the second is a film that explores intersectional relationships between queerness and disability. Both films are sure to leave a mark long after you have exited the theatre and make you reflect upon life", he elaborated.
KASHISH 2023 will screen 127 films from 45 countries out of which 110 films from 41 countries will play at the on-ground edition at Liberty Cinema and Alliance Française de Bombay.
The festival will also have panel discussions, performances by the queer community and allies, workshops, interactive sessions and a film pitching session for your LGBTQ+ filmmakers to make their next short film.
Catch all of the coverage from Global Indian Stories HERE. Film Programs, Schedules and other details can be found on the festival website http://mumbaiqueerfest.com
---

Voted as one of the Top 5 LGBTQIA+ Film Festivals in the world, KASHISH Mumbai International Queer Film Festival is South Asia's biggest queer film Festival and the first LGBTQIA+ film festival in India to be held in a mainstream theatre.
Founded in 2010 and held every year for the past seven years the festival has grown from strength to strength. KASHISH attracts close to 8500 footfalls every year over its five day festival. It is the first Indian LGBTQIA+ festival to be held with the approval of the Information & Broadcasting ministry, Government of India.
The festival also attracts topline Bollywood celebrities, filmmakers, critics and academicians from India as well as many international guests from across the world.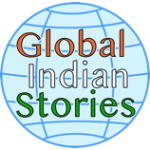 Global Indian Stories team
This story has been posted by the Global Indian Stories team, having been found or sent to one of us. It will have been sent via a channel where there is no specific author to attribute the story to.