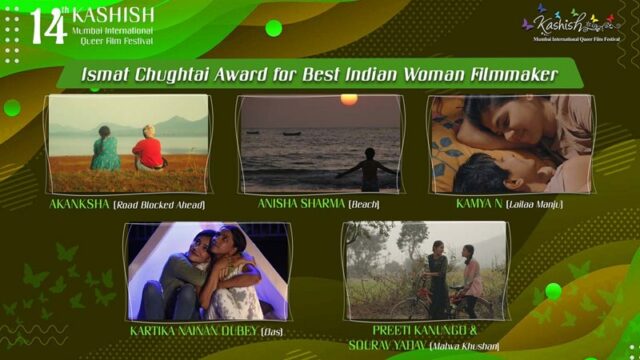 The 14th KASHISH Mumbai International Queer Film Festival, South Asia's biggest LGBTQ+ film festival, announced institution of a new award from this year – the Ismat Chughtai Award for Best Indian Woman Filmmaker, instituted in memory of eminent Indian Urdu novelist, short story writer, liberal humanist and filmmaker Ismat Chughtai, by her grandson and filmmaker Ashish Sawhny.
"I am delighted to partner with KASHISH, after 13 years of having many of my films screened, being part of panels and supporting the festival as best as possible. It was my Nani – Ismat Chughtai, the liberal feminist writer & filmmaker who gave me my wings to fly. Hence, the idea to institute an award, especially for women filmmakers in her honour seemed like a great match, and I hope this encourages more diversity and representation amongst our filmmakers", said Ashish Sawhny.
Sridhar Rangayan, founder festival director, said "This award is an attempt to acknowledge and encourage Indian women filmmakers to tell path-breaking narratives infused with progressive, positive viewpoints. We also wanted to encourage gender parity in filmmaking, which in India is still woefully lacking. And Ismat Chughtai ji's works like Lihaaf will definitely inspire more women filmmakers to make films on LGBTQ+ focused films".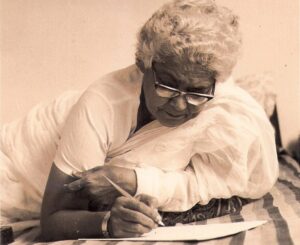 The five women filmmaker nominees are Akanksha (film Road Blocked Ahead), Anisha Sharma (film Beach), Kamya N (film Lailaa Manju), Kartika Nainan Dubey (film Oas) and Preeti Kanungo (film Malwa Khushan). Their films push the narratives beyond patriarchy and genders.
The winner will receive a KASHISH Golden Butterfly Trophy and cash award of Rs.20,000 supported by Ashish Sawhny. More information about the films can be found at https://mumbaiqueerfest.com/kashish-2023-ismat-chughtai-award/
KASHISH 2023 will screen 110 films from 41 countries, out of which 40 films are in competition in 10 categories.
Registrations for attending the festival can be found at https://insider.in/kashish-2023-jun7-2023/event
Details about all the films playing, jury members, etc. can be found on the festival website https://mumbaiqueerfest.com
---

Voted as one of the Top 5 LGBTQIA+ Film Festivals in the world, KASHISH Mumbai International Queer Film Festival is South Asia's biggest queer film Festival and the first LGBTQIA+ film festival in India to be held in a mainstream theatre.
Founded in 2010 and held every year for the past seven years the festival has grown from strength to strength. KASHISH attracts close to 8500 footfalls every year over its five day festival. It is the first Indian LGBTQIA+ festival to be held with the approval of the Information & Broadcasting ministry, Government of India.
The festival also attracts topline Bollywood celebrities, filmmakers, critics and academicians from India as well as many international guests from across the world.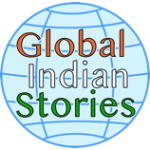 Global Indian Stories team
This story has been posted by the Global Indian Stories team, having been found or sent to one of us. It will have been sent via a channel where there is no specific author to attribute the story to.