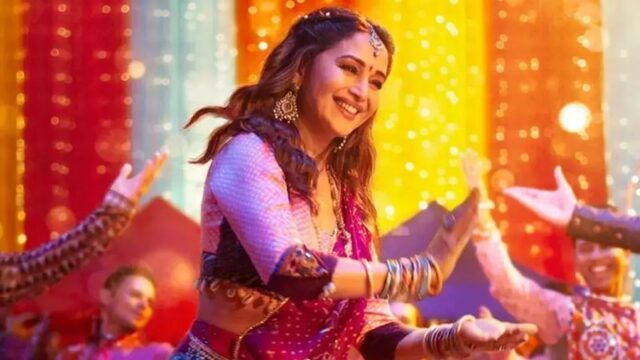 Madhuri Dixit-starrer Maja Ma, directed by Anand Tiwari will be screened as a special presentation at the 14th edition of KASHISH Mumbai International Queer Film Festival, South Asia's biggest LGBTQ+ film festival which will be held June 7-11, 2023 at Liberty Cinema, and June 8 – 10, 2023 at Alliance Française de Bombay; and also online from June 16-25, 2023. The festival will screen 110 films from 41 countries at its on-ground edition and 127 films from 45 countries overall.
Amazon Original Movie Maja Ma also stars Simone Singh, Gajraj Rao, Ritwik Bhowmik, Barkha Singh, Srishti Shrivastava, Rajit Kapur and Sheeba Chaddha in pivotal roles.
Sridhar Rangayan, founder festival director, said "Maja Ma is a family film with a twist; it delineates the same-sex love story in a gentle and nuanced manner, but packs a punch in the end. Madhuri Dixit and Simone Singh play their parts with conviction and empathy. We felt it would be an apt film to celebrate June Pride Month at KASHISH 2023".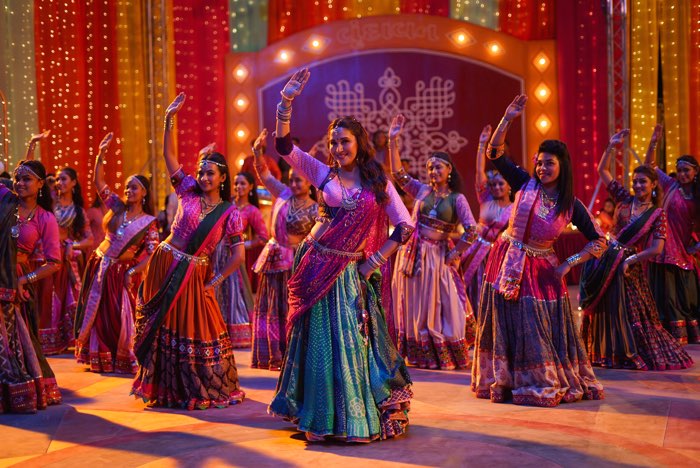 The film will screen on Friday June 9th at 7:45 pm at Liberty Cinema with the cast & crew being present for a Q&A.
Anand Tiwari, director of the film, said, "The response Maja Ma has received from global audiences, ever since its launch on Prime Video, has been absolutely incredible, and I am absolutely delighted that it will be screened as a special presentation at KASHISH 2023, this June Pride Month. As we set out to make the film, it was about presenting an honest and relatable story that would touch the hearts of viewers. We really wanted to open up conversations that are usually brushed under the carpet and it gives me great pleasure to say that we see that the film has helped people to come together and open up and communicate on a different level." He further added, "We were very conscious about having people from the LGBTQIA+ community involved in the project right from the scripting stage. There were people from the community who watched the film prior to the release, to make sure that the story has been treated sensitively."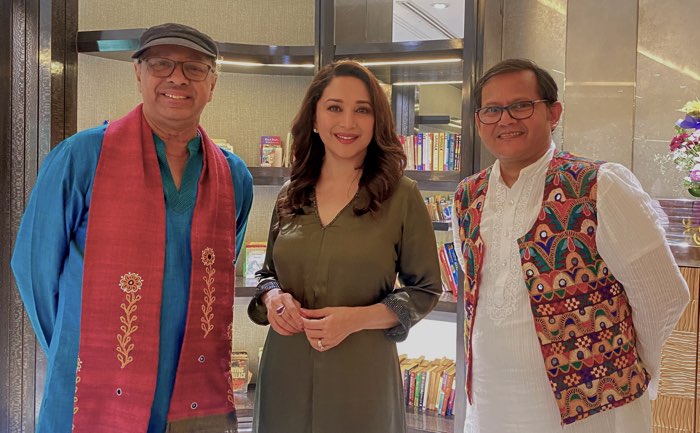 Bollywood icon Madhuri Dixit who plays Pallavi Patel in the film said, "Maja Ma will always have a special place in my heart. When I heard the script, I instantly fell in love with the character. Pallavi Patel is a responsible mother, a loving wife, an important and respected member of the community in which she lives. She tries to play every role in her life to perfection, while also having an identity of her own. She is resilient and a strong person – something which drew me to play this character. Maja Ma has been an incredible experience and I am thrilled that the film will be showcased at KASHISH 2023."
Simone Singh who plays the feisty Kanchan said, "It is so heartwarming to see the love that Maja Ma continues to garner from audiences, months after our launch on Prime Video. For me, playing Kanchan was a deeply moving experience. It's been a privilege being presented with the opportunity, to bring to life a character who is fierce, feisty and ultimately rises to embrace her whole self in the face of societal taboos and oppression. All of us involved were fully committed to promoting inclusivity through our work on this film. It fills me with great pride to be associated with this path breaking and wonderful film. Bringing it to KASHISH 2023 is especially fulfilling since our film is a homage to the resilience of this very community."
The festival this year is screening 27 Indian LGBTQ+ films.
Other Indian feature films to screen at this year's edition are Pine Cone by Onir which is screening as the opening night film; Ek Jagah Apni by Ektara Collective about two transgender persons searching for a home, Satya The Truth by Rupjyoti Borthakur, the first ever full-length gay feature film from Assam.
More details about the programs can be found at http://mumbaiqueerfest.com
Registration for the festival can be done at https://insider.in/event/kashish-2023-jun7-2023 
---

Voted as one of the Top 5 LGBTQIA+ Film Festivals in the world, KASHISH Mumbai International Queer Film Festival is South Asia's biggest queer film Festival and the first LGBTQIA+ film festival in India to be held in a mainstream theatre.
Founded in 2010 and held every year for the past seven years the festival has grown from strength to strength. KASHISH attracts close to 8500 footfalls every year over its five day festival. It is the first Indian LGBTQIA+ festival to be held with the approval of the Information & Broadcasting ministry, Government of India.
The festival also attracts topline Bollywood celebrities, filmmakers, critics and academicians from India as well as many international guests from across the world.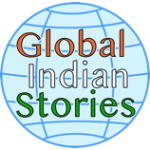 Global Indian Stories team
This story has been posted by the Global Indian Stories team, having been found or sent to one of us. It will have been sent via a channel where there is no specific author to attribute the story to.