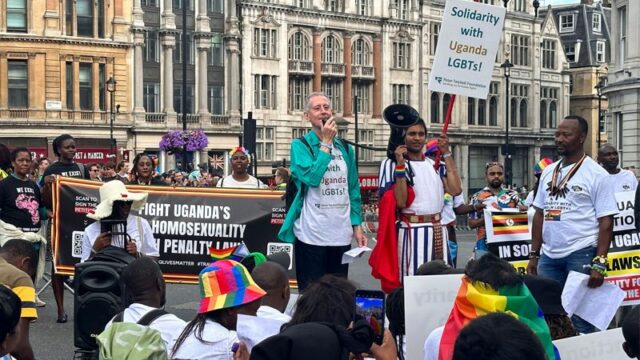 LGBTQ+ rights are going through a turbulent time at the moment, mostly notably due to the potential good news that the Supreme Court India is deliberating marriage equality for gay couples with public opinion in Indian in favour of it, versus the terrible news that Uganda has passed a new anti-homosexuality act which introduces the death penalty as a potential punishment.
Potential progress in India
Global Indian Stories caught up with some of the cast of "Legendary Children [All Of Them Queer]", a recently-debuted documentary about gay Pride in the UK shown at KASHISH 2023 (South Asia's biggest queer film Festival), including well-known human rights activist Peter Tatchell to talk about the developments.
"Showing the film in Mumbai was a great example of international queer sharing and solidarity. We can all listen and learn from each other's history of struggle and current campaigns. The battle for LGBTQ+ freedom has no borders. It's international. Global north LGBTs must support activists in the global south," says Peter. "Now LGBTQ+ people in India are pushing for new legislation to enact equal marriage, so marriage equality for LGBTQ+ people is on the cards. There's a case before the Supreme Court in India and the expectation is it's quite possible the Supreme Court will rule in favour of same-sex marriage, so that's very exciting. Attitudes are changing in India. Bravo!"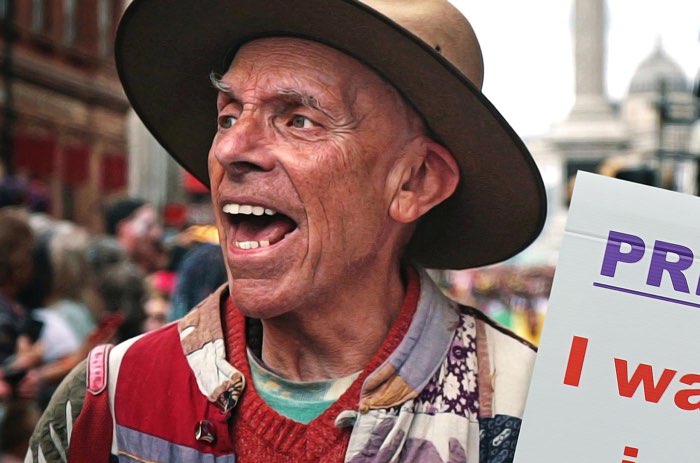 It's certainly a sign of how attitudes have changed in India over the years. Dr. Bruce Bayley, an Anglo-Indian originally born in Bombay (now known as Mumbai), arrived in the UK to attend the London School of Economics with no concept of the word gay. He definitely feels that attitudes have changed. "There are degrees of openness and acceptance that make it a joy to see. I wish it had been there when I was growing up," he laments.
"At school I was one of the 'girlie' boys, often shouted at by people who said things like – 'Bruce, walk like a man, not like a girl!'. That would be followed by laughter, with me wondering what was there about my walk that was 'like a girl'! I felt 'different' from many of my friends – and not in a healthy way. Now, the situation is very different, full of understanding and warmth from my family, friends and other people who know me and that recognition and acknowledgement is very apparent in India, I believe."
That being said, he also believes that the LGBTQ+ community can flourish, with or without the Supreme Court ruling. "I'm very pleased that people may have the choice, but my personal value on marriage remains – that it is a socio-economic tool of traditional heterosexual societal mores which people do not need to adopt."
Anglo-Indian actor, singer, and comedian, Lanah P, echoes his sentiments. "Don't believe in 'hope'. Hope will get you through the fire but you have to have faith, because faith will have you leap over the flames in leaps and bounds. Not necessarily religious faith – just faith in your own, universal being. And know that everything is subject to change and that we shall overcome, that's what I would say."
Despite this, there are LGBTQ+ couples in India eagerly awaiting the result of the deliberations and the equality that would come from an affirmative decision.
Two steps back
On the flip side of the Indian Supreme Court's deliberations, May 2023 saw a new anti-homosexuality act come into effect in Uganda. This didn't go unnoticed in the UK and this year's Pride march was temporary brought to a halt by Peter Tatchell's marching party alongside LGBTQ+ Ugandans. Peter explains, "We took non-violent direct action outside Uganda House to stand in solidarity with heroic Ugandan LGBTQ+ campaigners against the new Uganda legislation, one of the most sweeping and draconian homophobic laws in the world. The Act stipulates the death penalty for 'repeat homosexual offenders' and violates the Commonwealth Charter. So London's July 2023 parade was stopped when hundreds of marchers, including Ugandan LGBTQ+ refugees marching with The Peter Tatchell Foundation, staged a sit-down protest outside the Ugandan High Commission in Trafalgar Square."
He says that they received cheers and applause from the Pride crowds and remained on the roadway for 15 minutes, despite Pride stewards initially trying to move them on. "We organised the protest with the support of LGBTs from the African Equality Foundation and Out and Proud African LGBTI – many of whose members have fled Uganda to escape arrest, imprisonment, torture and mob violence," he says.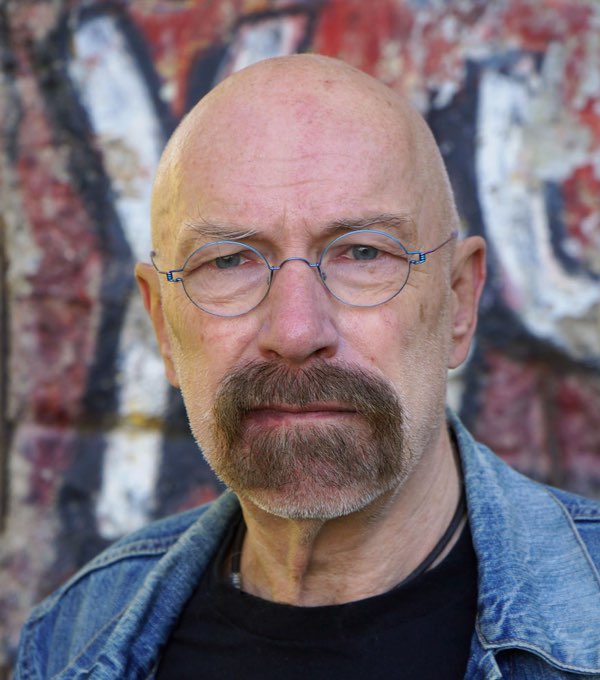 Peter isn't the only one that's worried about the Act, in particular how it might be the harbinger of further issues further down the line. Rainer Schulze, Professor Emeritus Modern European History and Human Rights, University of Essex, warns, "In economic and social crises political elites and mainstream society look for scapegoats, and the LGBTQ+ community is an easy and well-rehearsed target. The rise of hate crime against members of the LGBTQ+ community and the intolerable trans phobia are warning signs. Rights are beginning to be taken away, even from the 'pale, stale, male' gay cis men (and lesbian equivalents) who benefitted most of all the progress that we made in the past 50 years."
He is in no doubt that the situation could get much worse, and for more than just the LGBTQ+ community. "We're on a slippery road, and as I always say, if the human rights of one group of people are violated, then no group can feel safe. LGBTQ+ rights are one of the litmus tests of how serious a society is about upholding human rights," he says.
Rainer sees education as a powerful tool to combat this. "LGBTQ+ people and their experiences are disproportionately absent in many curriculums. History is always written by the victors, and with (male) homosexuality criminalised until the late 1960s in the UK and stigmatised for much longer, and still illegal in many countries, it's no surprise that there is little to nothing in mainstream archives about LGBTQ+ experiences which originates from LGBTQ+ people themselves. Instead, we have to make do with the records that the 'victors' deposited, which are mainly court records and medical records showing LGBTQ+ people as 'criminals' and 'perverts'."
A documentary such as Legendary Children [All Of Them Queer] can be an important part of that education. The director, Rob Falconer, has managed to craft an engaging and powerful film that showcases not only key historical moments and statistics that chronicle gay history, but also the human and emotional sides of Pride. Such marches and documentaries appear to be as vital in 2023 as they were back in 1972.
Legendary Children
For more information about "Legendary Children [All Of Them Queer]" and its debut at KASHISH 2023, read our exclusive article HERE. The movie will be available via streaming services before the end of the year. Until then you can watch the trailer here to get a little taste: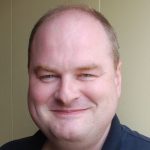 Jonathan has a varied history, having written for publications such as Asian Woman but also technical magazines such as Networking+. He also has a background in IT so he's been instrumental in the technical side of getting Global Indian Stories launched. As co-founder, he also keeps writing, sub-editing, and handling the social media.