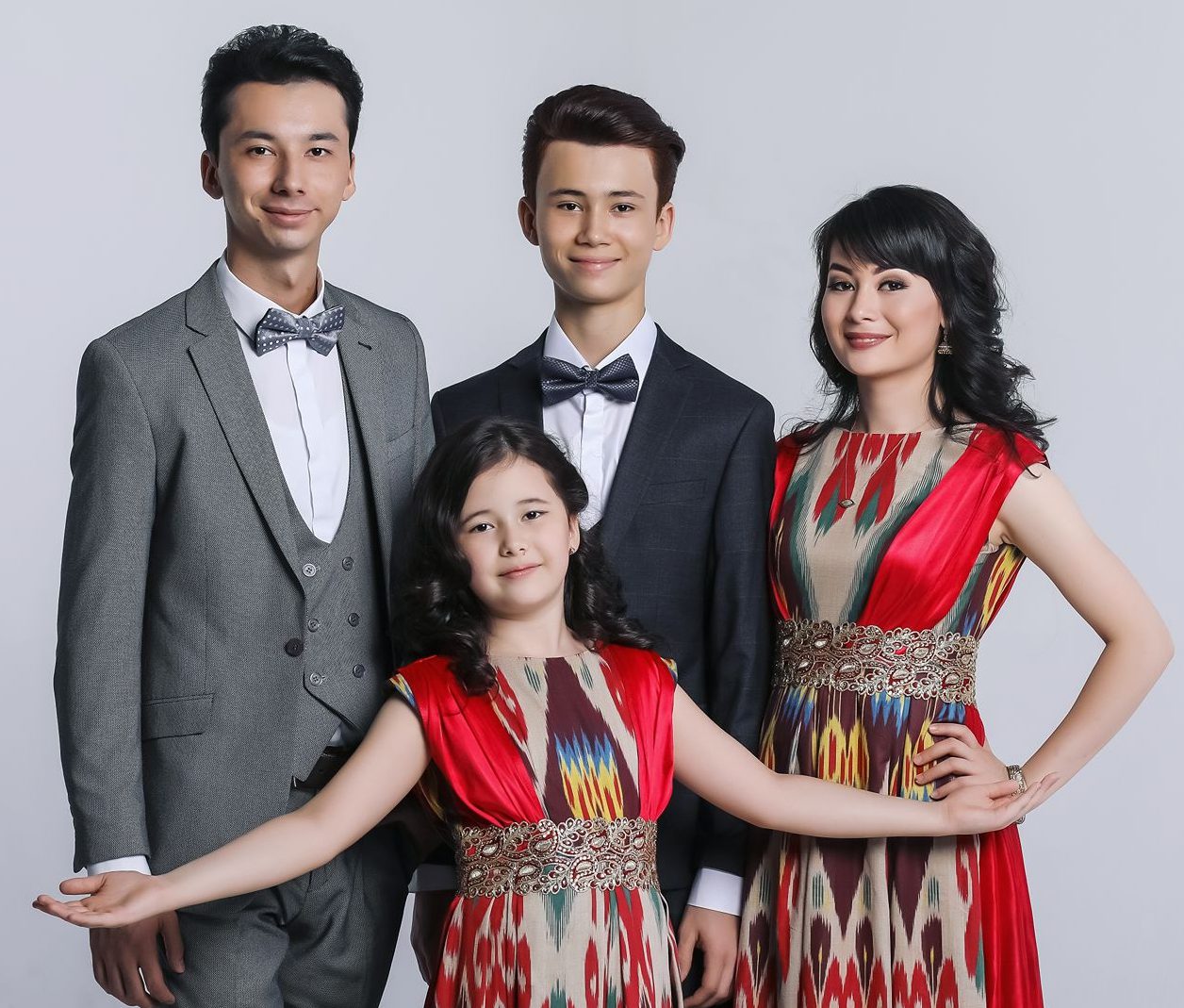 'No culture can thrive if it attempts to be exclusive'
Poised with confidence, a young man in the spring of 2019 beautifully sang the iconic Bengali patriotic song  Akla Cholo Re, penned by Rabindranath Tagore. The venue was the Embassy of Bangladesh in Tashkent. The year before, with equal ease, he presented at a Delhi concert, among other melodies, his rendition of Mukesh's evergreen hit Awara Hoon from the 1951 film Awara. These performances are just a couple of examples from the long list of his concerts.
The artist who mesmerized the audience is not an Indian national, nor does he have a drop of Indian blood in him. Uzbekistan is his homeland. His name is Gulomjonov Kakhramon, and he is the lead singer of a group called Havas Guruhi (White Envy), created in 2010.
Winners of several international contests, the Havas Guruhi singing group comprises of four siblings who rock the stage with their melodies. Bollywood Hindi songs are their forte, and their range is incredibly diverse. Gems from the 1950's are sung with the same delicate nuances as the popular numbers of present times. The father Ermatov Rustamjon Gulomjonovich and the mother Ermatova Matluba Murotkhojaevna serve as the director and producer of the shows. Dedicated to 25 years of diplomatic relations between India and Uzbekistan, Havas Guruhi had their first Bollywood concert in their home country in 2017, and the show was a grand success.
This family of singers from Uzbekistan is totally enamored by the tunes from Hindi films, and their tryst with Bollywood is rather interesting. Gulomjonov Kakhramon shared how his parents enjoyed listening to songs of legendary actor Raj Kapoor and how the effect filtered on to the children. They also featured in Season 1 of the Hindi singing talent show Dil Hai Hindustani, aired on Star Plus India.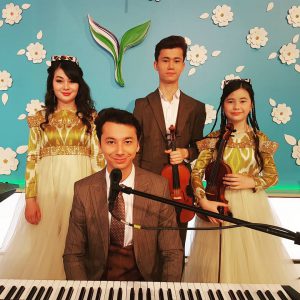 The program allowed competitors not just from India, but from all over the world, to participate. Although they were not declared the winners, Havas Guruhi impressed judges with their versatility. It was during this show when the parents laughed about how, while in college, they had loved listening to Hindi songs and how their common interest led them to fall in love when they performed together. Happily they recalled having sung Har Dil Jo Pyar Karenga from the 1964 film Sangam.
The Havas Guruhi band has performed in the Indian cities of Delhi, Agra, Mumbai, Pune, and Coimbatore. With their hands on the piano, the violin, and the Spanish guitar, their voices have rented the air, earning wide appreciation from the crowds. Their Delhi concert last year had actor Rishi Kapoor in the audience, and every time a song from a Raj Kapoor film was sung, he had tears in his eyes. The family's attachment with Bollywood is indeed intense, for they visited the RK Studios while in Mumbai and said that it was a dream come true to visit the studio of the legendary actor they had always admired.
There is no stopping to the musical journey of Havas Guruhi, for the singers are expanding their horizons by exploring songs in other Indian languages, such as Marathi, Tamil, Telegu, Punjabi, and Malayalam.
If I were to rate the Hindi pronunciation of the singers, I would not give a perfect hundred. But to be fair to them, the group needs to be given leeway, considering the fact that except for their musical performances, they do not otherwise speak a word in Hindi or for that matter any other Indian language. Kakhramon explains how his initial attempts to sing Hindi songs were not successful because he did not know the language. Seeking the help of the Internet, he translated the lyrics into Uzbek, and once he understood the meaning behind those words, he achieved his goal with continued practice.
The bonding of  Havas Guruhi with Indian music is sincere and heartfelt. It is a clear testimony that music can have a universal impact. It has the magical capacity to soothe the soul and stir the senses.  And this is precisely the reason why a certain tune may strike a chord even though we may not understand the lyrics of the composition.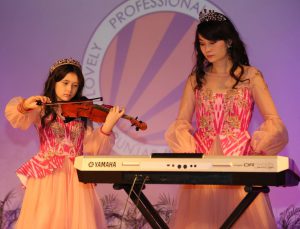 Embracing a rich diversity, India prides in having a talented galaxy of artists who flawlessly render songs in languages other than their mother tongue.  Music has a compelling power to unite, and I had experienced that feeling when I had the golden opportunity to witness the live performance of Oscar Award winner A.R, Rahman last year in Atlanta.
As the musical genius and his extremely gifted band of singers and musicians kept the audience spellbound for hours, the message that came forth loud and clear was that music is ethereal. Besides the Hindi numbers from Bollywood that I had a striking familiarity with, artists also sang songs in South Indian languages that I am totally unacquainted with. Yet in total honesty, I claim that the soulful melodies touched my heart and reinforced my earlier belief that music can surmount all barriers, that it knows no language, and that it can certainly transport one to a blissful state.
From Plato's wisdom come these brilliant lines: "Music is a moral law. It gives soul to the universe, wings to the mind, flight to the imagination, and charm and gaiety to life and to everything." At times, when words fail to move us, it is music that appeals to our emotions. So it is indeed not surprising when Indian melodies have crossed borders to win Uzbek hearts!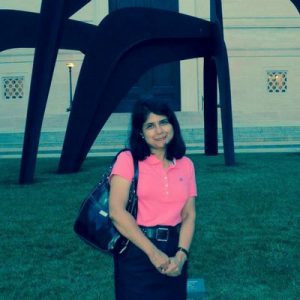 Rashmi Bora Das moved to the United States from India in the early nineties. She has a master's degree in English from India. She did her second master's in Public Administration from the University of Tennessee, Knoxville. Rashmi is a teacher with a passion for writing. Her other interests include traveling, listening to music and watching films. She lives in Atlanta, GA,