The Zoroastrian Trust Funds of Europe and the UK government stand in solidarity with Sri Lankan communities of all faiths and backgrounds, defending the rights of religious minorities at home and abroad
The Harrow Council in London organised a condolence gathering at the Harrow Civic Centre on 25 April 2019 to express solidarity with the Sri Lankan community in the UK in wake of the terrorist outrage in the country on the Easter Sunday that killed nearly 300 people visiting Easter service in different parts of the country.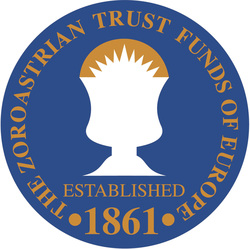 The Zoroastrian Trust Funds of Europe (ZTFE) were present at the condolence meeting and participated in a candle-lit vigil was organised at Harrow Civic Centre on the 27th.
ZTFE on behalf of the Zoroastrian community sent a condolence message to the Sri Lankan community via the Mayor of Harrow Cllr Kareema Marikar and Cllrs Krishna Suresh & Sasikala Surseh. ZTFE has also offered our 650 seater Zoroastrian Centre for an inter faith memorial service to be held at a later date.
Following the barbaric Easter Day terrorist attacks on churches and other properties in Sri Lanka, many people in the UK have been coming together to express their condolences and stand in solidarity.
The Inter Faith Network for the United Kingdom had said after the terrorist attacks in Pittsburgh USA and Christchurch New Zealand – such attacks on places of worship are a reminder of the need to condemn extremist violence in the strongest terms and to stand together and to continue to work together with ever greater urgency against ignorance, prejudice and hatred.  Hatred targeting any community because of its faith and belief is a scourge that cannot be tolerated. There must be freedom for all communities to worship and practise their faith freely and without fear
Mayor of Harrow, Cllr Kareema Marikar, was born and raised in Sri Lanka before making Harrow her home. She said: "My heart bleeds for the people of Sri Lanka who have already suffered too much through years of conflict. The people of Sri Lanka and of the world deserve peace, and we in Harrow must continue to do our part to show the world how everyone, from any background and belief, can live together in harmony and prosperity."
Cllr Krishna Suresh, Harrow's Portfolio Holder for Community Cohesion, was also born in Sri Lanka. He said: "We in Harrow stand together, as we have always stood together, to condemn and reject the terrorists who murder innocent people in a pointless attempt to divide us. Hatred will never tear us apart – and all our diverse communities in Harrow will keep on working tirelessly to hold together." 
In a letter by the Inter Faith Network for the United Kingdom, of which ZTFE is a member, the members stated that:
Dear colleagues and partners,
It is with deep sadness that we find ourselves writing to you, on this day of national mourning in Sri Lanka, in the wake of another terrorist atrocity that has sent shockwaves around the globe. Following the bomb attacks on Sunday, our flag flies at half mast as we are again left to reflect on acts of inhuman savagery, which have cost the lives of hundreds of innocent people. The pain of these events will be felt by many families, in Sri Lanka, around the world and close to home.
Harrow is proud to be home to one of the largest Sri Lankan communities in Europe and our hearts go out to them in particular at this time. I know many will have been left reeling by the scale of these devastating attacks and may be fearful about what they may mean for the future. It is the cohesive nature of Harrow's diverse communities that make our borough the great place that it is. Our neighbours will need all our support and prayers as they try to come to terms with these terrible events.
We felt moved to organise an event on Thursday evening, from 6 to 7pm, in the Council Chamber to give everyone an opportunity to express their solidarity and condolences in the wake of these terrible events – all are welcome…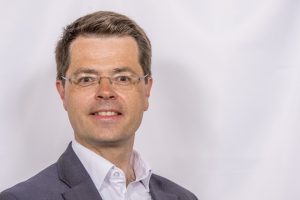 The Rt Hon James Brokenshire, Secretary of State for Housing, Communities and Local Government Ministry of Housing, Communities & Local Government Fry Building condemned the attacks by a religious group and showed solidarity towards the Sri Lankan community in the UK, by issuing an open letter to them. The letter read as follows:
26 April 2019
Open letter in response to the Sri Lankan attacks I am writing this letter to the Sri Lankans in Britain and throughout the world to express my deepest regrets in the wake of the Easter Sunday attacks in Colombo, Negombo and Batticaloa. The UK government stands with you and your friends and relatives at this difficult time.
These attacks once again targeted a faith community in their place of sanctuary and worship – Christians gathering for prayer on one of the holiest days of the year. And once again we witnessed indiscriminate attacks on people of all faiths and beliefs, families simply sitting down together for breakfast, workers going about their daily lives. Terrorist attacks like these are intended to create tension between communities. However, as following earlier acts of hatred and violence, they have completely failed to achieve the divisions they seek. Muslims around the world have expressed revulsion at the attack and solidarity with Christian communities mourning the loss. In traumatic moments such as this it is more vital than ever that that we collectively recommit to remaining united as a society and resolute as an international community, in the face of attempts to tear us apart.
The UK government is committed to tackling anti-Christian hatred around the world. The Foreign Secretary has recently announced an independent review into the UK's responses to Christian persecution to be led by the Bishop of Truro, the Rev'd Philip Mounstephen. Our position is clear that all religious minorities should be fully protected, but we know that in some countries Christian communities can bear the brunt of this risk and we need to explore what more we could do across the world.
There is no evidence to suggest that churches or other places of worship here in Britain are at risk, but we urge you to stay vigilant and speak to the police if you notice any suspicious activity. The government has also opened the Places of Worship security fund to expressions of interest with the full scheme opening in July.
This government stands with Sri Lankan communities of all faiths and backgrounds and will always defend the rights of religious minorities at home and abroad.
The President of ZTFE Malcolm Deboo ended the message: May the souls of the innocent victims of this evil and barbaric act rest in heavenly paradise in endless light.
Photo of Harrow Civic Centre copyright Nigel Cox, license: https://creativecommons.org/licenses/by-sa/2.0/legalcode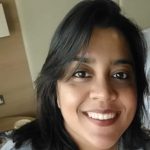 Smita is a multi-cultural freelance journalist, writer, and filmmaker based out of the US, London, Hong Kong, and India. Global Indian Stories is her brain-child. Created to chronicle diaspora stories written by Indians of all age groups, from different walks of life across the globe, Smita makes sure that the platform remains inclusive and positive.