Global Indian Stories caught up with some of the cast of "Legendary Children [All Of Them Queer]", a recently-debuted documentary about gay Pride in the UK that was shown at KASHISH 2023, South Asia's biggest queer film festival. We were lucky enough to get some quality time with the multi-talented Lanah P, an Anglo-Indian actor, singer, and comedian who has appeared on stage, television, and even been a disco diva.
As well as appearing in "Legendary Children [All Of Them Queer]", Lanah also created a new track especially for the film with DJ producer/composer SRJ, called "Elevate Me (Lanah's Get Lesbianated Dub)". To find out more about the documentary, read our exclusive article HERE.
Proud
Lanah had a half-Irish, half-Bajan mother and Indian father who'd lived in South Africa. A wonderful and diverse heritage. But how did they react to having a child who'd go on to say: 'I don't feel like I have a gender. I'm agendered. I always felt like that. I've always been an Epicene'?
"Being born amongst the neon lights and fish heads of Grimsby, the mores of the times were certainly very different to how they are today… It's the 'Legendary Children' generation that fought for all us kings and queens to wear our crowns with pride today, so we must never forget that," says Lanah. "But I was a very effeminate child and used to get ragged for it, you know, persecuted for it. You can't change your neuroplasticity. I am a very androgynous person, it's not forced, it's not fabricated. In 1984 I was diagnosed with genuine gender dysphoria, which is different to the trend of rapid gender dysphoria. My reality is that my biology is male, I live more as a woman, simply for the fact that my neuroplasticity won't allow me to live or exist in any other way."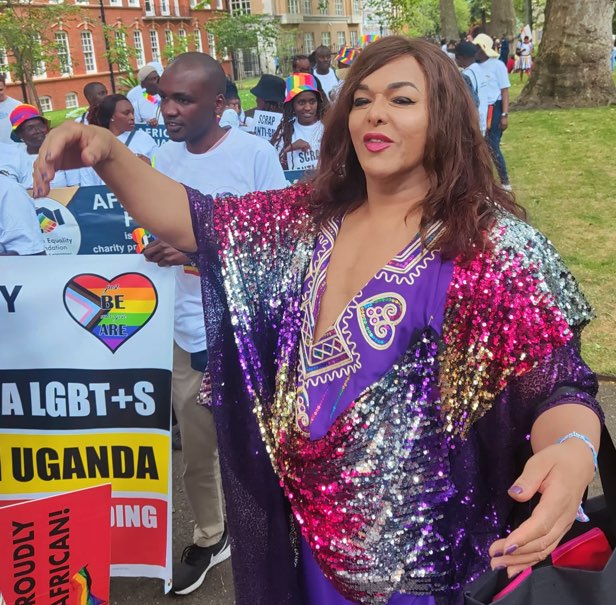 Lanah has a key tenet to coming to terms with how others view LGBTQ+ people: "So I just think, embrace yourself, examine yourself even further – the most important relationship any of us can have is the one that we have with ourselves, so ignore your detractors. You don't have to buy into anybody's orthodoxy, either the Left or the Right, because the Right is always coming down on you on what you should be, and the Left is just policing language. I am my own 'sacred tome'. A life unexamined is not one worth living, as far as I'm concerned."
Pride 2023 saw Lanah marching through London with LGBTQ+ Ugandans and the Peter Tatchell Foundation in protest at Uganda's dangerously homophobic 2023 legislation (read more in our article HERE).
Having been at various events with Pride over the years, what is it like looking back out from some of those Pride and festival stages?
"I did do a couple of really big Prides, Brighton and London (Brockwell Park), and Purple in The Park with Grace Jones and Yoko Ono, and I thought they were fabulous! When I came off stage, Yoko Ono dampened all the sweat off my face with her towel, which I kept! And Grace, just as lovely and as mad as ever… I did one with Army of Lovers, so that was a wonderful Pride. I just felt there was a lot of…kind of…relegating if you were a Queer artist, because the organisers seemed to focus on accommodating the big hettie 'polones' really."
A musical start
Given the range of work that Lanah has done, you'd be forgiven for wondering how things got started. This is especially true when looking at the shift from supporting Mark E Smith and The Fall, and early punk inspired tracks to bursting out of the London clubs like Taboo as a Stock Aitken Waterman pop star with two international hits.
"Well…my career's never been none too clear, even to me! I started as a 17-year-old drag queen doing the working men's pubs and clubs impersonating Eartha Kitt 'I've seen 'em all, and, my dear, I'm still here…' And Shirley Bassey," Lanah explains, "I became homeless when I moved to Manchester to escape the kids home I was in. Then a band called The Odd were looking for a frontperson – or front-tran! They were supporting The Fall and I became friends with Mark E. Smith and Kay Carroll. I moved into squats in London and started writing my own punk things. I became friends with the legendary Poly Styrene, who encouraged me, along with Mark, to start writing my own material… I just went with the flow, go with the flow!"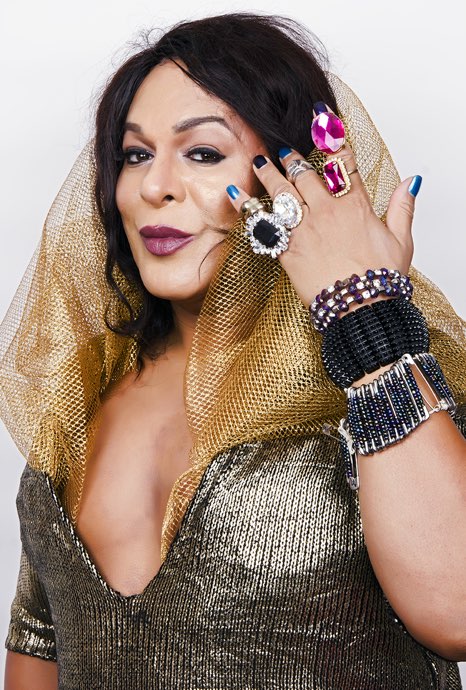 That being said, not all that glitters looks like gold, particularly in the entertainment industry. "When doing the famous British Top Of The Pops TV show, I felt like Bea in the Australian TV Series Prisoner Cell Block H! The dressing rooms were cold and dismal just like on Prisoner – as if you were in solitary confinement for some deranged reason, but I thought, 'This is showbiz, folks!…innit…' Chesney Hawkes was on, at number one in 1991 with 'One and Only', and I remember saying hello to his mam, who accompanied him to the studios," says Lanah.
"I was meant to wear this homemade carnival costume and I was barred from wearing that by the producer, who was a gay man…so that left a bitter taste in my mouth and opened me up to the realisation that we're not all homogenous people. I was in the make-up chair next to a 17-year-old Danni Minogue at the time…and James. It was all very exciting – or very intrusive because when you have high profile you can be sat there in a caff and somebody will come, just before you take anther chip, and stick a cigarette packet in front of your nose and ask you to sign it. I love doing the work. The fame stuff, that's all…people who do shoes…cobblers!"
New material
"Legendary Children [All Of Them Queer]" gave Lanah the chance to produce some new music, leading to the track "Elevate Me (Lanah's Get Lesbianated Dub)". But where did the term lesbianated appear from? "Let's face it, we all love a big bang… In my madness I've always twisted words and made up words and altered language. It's meant to be a humorous send up, because I like to try and make people laugh until their sides split," explains Lanah.
It also led to a most unlikely situation, that of well-known international human rights campaigner Peter Tatchell being sampled as a dance music artist on the track. Lanah was very happy that he was. "Well…I always hoped that he would be…because he's somebody I've always wanted to dance with!"
It's not the first time Lanah has worked with famous people whilst making music. The 1986 track "Pistol In My Pocket" was remixed by the legendary Vince Clarke. "Cliches are very often true…it was such a massive honour and thrill to have Vince do it. I was in a musical theatre play with Andy Bell, who's a friend, and mentioned to Andy that we needed to get Pistol remixed for the fans. He said, 'Just leave it to me, send me the strands'," recounts Lanah.
"So I sent all those to him, thinking he'd get someone else to do it… And it was Vince Clarke that did it! I was just over the moon. Andy said, 'It's because we have such respect for you and your iconic status…' I said, 'Yeah, in this microcosm!' I don't think of myself as a Queer icon at all, because I clean me own house! Andy didn't tell me what was up his sleeve and came back with this excellent Vince Clarke mix – the Erasure Mix – which is on YouTube for anyone that wants to hear it."
Erasure have also lent their support to the Legendary Children documentary, with their LGBTQ+/human rights anthem, "Still It's Not Over", due to be seen in the film in upcoming special live screenings.
Legendary Children
For more information about "Legendary Children [All Of Them Queer]" and its debut at KASHISH 2023, read our exclusive article HERE.
The movie will be available via streaming services before the end of the year. Until then you can watch the trailer here to get a little taste: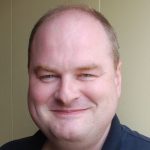 Jonathan has a varied history, having written for publications such as Asian Woman but also technical magazines such as Networking+. He also has a background in IT so he's been instrumental in the technical side of getting Global Indian Stories launched. As co-founder, he also keeps writing, sub-editing, and handling the social media.