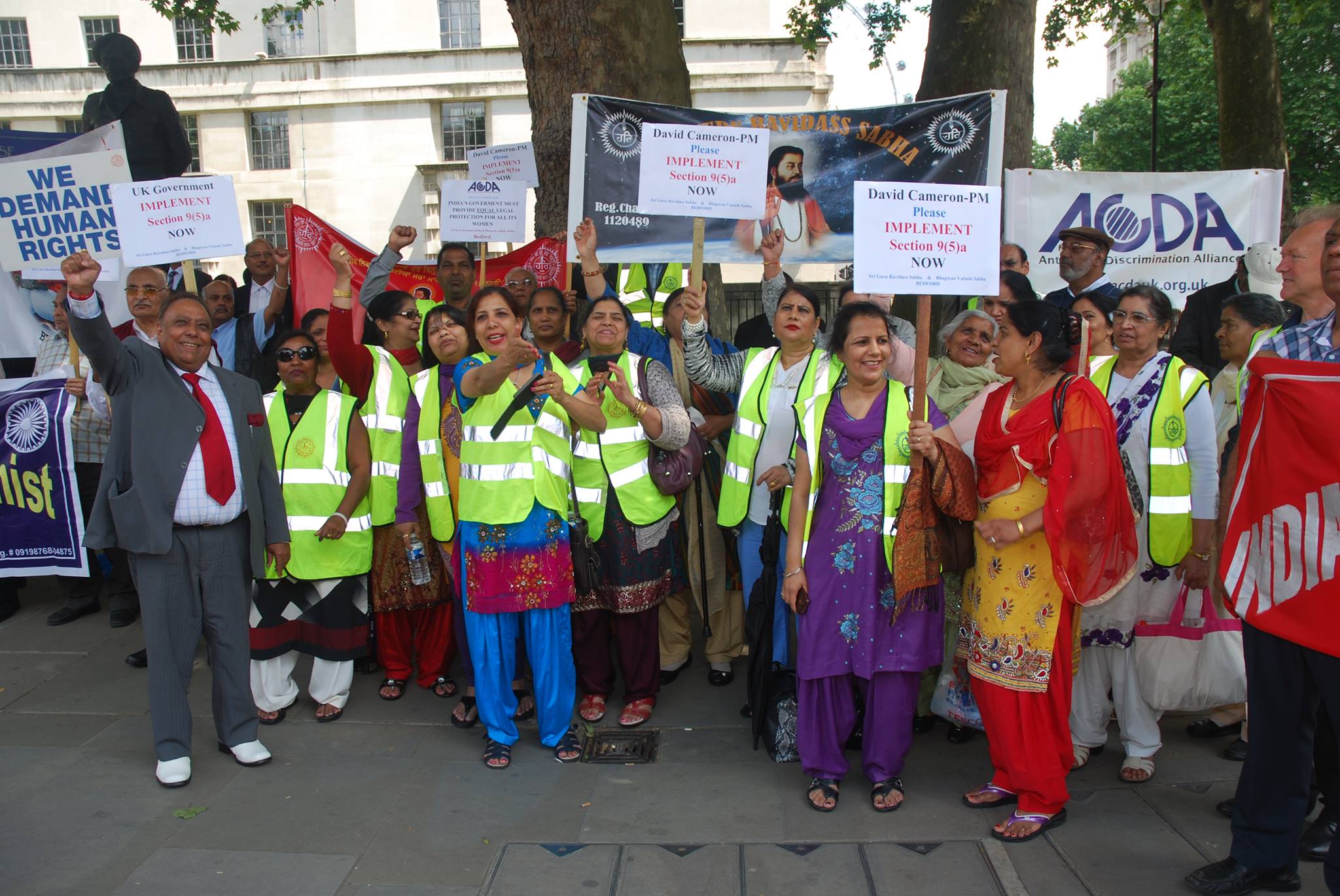 The Anti Caste Discrimination Alliance – ACDA – is an umbrella body, formed in 2008 and formally launched in February 2009. This year we're marking our 10 years in the campaign to eliminate Caste based discrimination.
Our success is in introducing a degree of co-ordination between likeminded groups and organisations and where necessary, providing strategic direction. We work with our community at grass root level. This includes the Ravidassia, Valmik, Ambedkarite, and other Dalit communities.
ACDA is comprised entirely of unpaid volunteers. Despite of near to no funding for our work, we have made a very significant contribution to exposing Caste prejudices and actions required to eliminated them.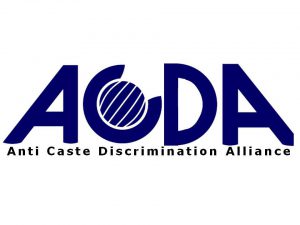 In November 2009, we published our important report 'A Hidden Apartheid – A voice of the community'. This came at a critical time during the passage of the Single Equality Bill in 2009.
ACDA's report resulted in two amendments to the Bill on Caste and a significant meeting on 4 February of the groups with the then Minister for Equalities – Baroness Thornton. These amendments, the meeting, and the briefings we provided members of Parliament in both Houses resulted in Section 9(5)a to the Equality Act 2010. This legislation allowed a ministers to add Caste as a protected characteristic in Equality Law. ACDA's report was, and continues to be referred in numerous debates in Parliament (reference in Hansard). Our report was significant as it also informed the NIESR report in 2010.
In the past 10 years, ACDA initiated many joint statements on atrocities against our people in India and on Caste discrimination in the UK and PQs and briefings to parliamentarians. That is one of key strengths.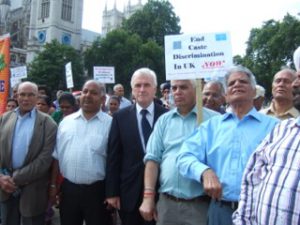 In 2011, 2106, and 2017 ACDA made important written submissions to, and attended the UN Committee for the Elimination of Racial Discrimination (CERD) meetings in Geneva. Our contribution at each of these meetings made a real difference with CERD making important recommendations to the UK Government on the need to outlaw Caste discrimination.
ACDA's significant work at UN level also resulted in Ms Navi Pillay, UN Commissioner for Human Rights attending our meeting at the House of Lords in November 2013. This was hosted by Lord Avebury. Ms Pillay called on the UK Government to not delay implementation of the legislation.
Over the years we have organised a number of timely and important protests outside Parliament. The first being in January 2010 and many more after that leading to the 2013 law agreed in Parliament.
We have also hosted a number of timely meeting in Parliament. The November 2012 meeting on the need to implement the law resulted in the various important amendment by Baroness Thornton to the Enterprise and Regulatory Reform Bill that resulted in Parliament agreeing the law to outlaw Caste discrimination in 2013.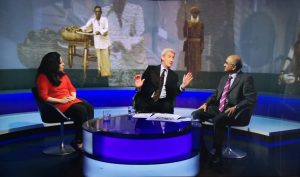 We have been active in the media, Radio TV and Newspapers nationally and internationally. On 15 April 2013, a day before a critical vote on Caste law, Santosh Dass, ACDA's chair appeared live on BBC's Newsnight with Jeremy Paxman. This programmed was referred to in Parliament the following day.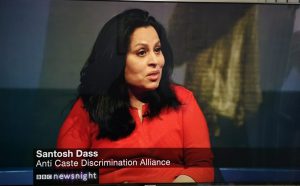 We have continued to robustly lobby for the implementation of the law on Caste discrimination. More recently, last month, we have commented on behalf of the grass roots community we work with on the Government's draft guidance on Caste and the Equality Act.
We continue to support human rights activists raising the issues of atrocities against Dalits in India and sufferers of Caste discrimination here in the UK.
Details of our work can be found in: www.acdauk.org.uk
If you need support please contact us.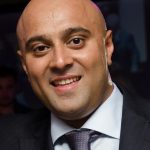 Ravi Kumar is a founding member of the Anti-Caste Discrimination Alliance (ACDA) and Caste Watch UK. He is a committed volunteer, who is passionate about equalities and social justice, cooperative movements and the United Nations. Ravi currently works in economic regeneration, with a particular focus on Innovation and Healthcare, Digital Sector and Advanced Manufacturing. He is currently the General Secretary of ACDA.