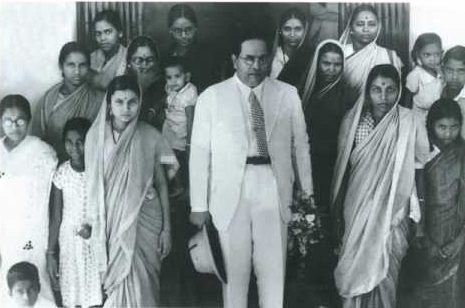 There is an urgent need for feminist discourse to turn to Dr. Ambedkar. In my speech, I will discuss why Dr. Ambedkar was champion of feminism. The current feminist discourse focuses on gender in isolation; however, it is necessary to include class, caste and other factors in feminist discourse.
It's worthwhile to understand his gender perspective. In his seminal paper, "caste in India" (1916), he explained that castes emerged in Indian context when differences developed within groups. He refers to castes as enclosed classes characterised by endogamy, namely marriage within the group. He believed it was the priestly class that first enclosed itself, thus shutting itself in and shutting others out. The other castes were forced to follow suit. The practice of endogamy was maintained by restraining inter-caste marriages. This involved close monitoring of and control over women's sexuality.
In his view, gender was used in the formation, maintenance and reproduction of caste. He believed, that the caste-gender nexus was the main culprit behind the oppression of the lower castes and women, and it had to be uprooted. Thus, for Dr. Ambedkar, elimination of gender inequality was an intrinsic part of caste annihilation. I would like to emphasise, if we really want to solve the problem of caste then we must work for the freedom and equality of all women.
This sensitivity of gender issues was based upon his personal experiences, his scholarship and his leadership of organising women's mobilisation. His feminism started early and from his home. After his mother's death, he worked hard to educate his sisters. At the age of 25, he wrote a letter to his father's friend, emphasising the importance of educating girls and boys both equally. He said, we shall see better days soon and our progress will be greatly accelerated if male education is persuaded side by side with female education." He believed inter-caste marriages would blur the boundaries which differentiate people on the basis of caste and identity.
His unique combination of western and eastern scholarship enabled him to confront the Hindu code book, manusmriti that categorised women as the lowest rung of humanity. He believed, that no society can prosper unless the women in that society made progress. He made sure that Dalit women were not left behind. He was very vocal about caste and identity politics. He led many women's movements.
In 1920 alongside men, many women participated in temple entry movement. The history has witnessed that over 300 women participated in Mahad Satyagraha in 1927. With some experience of participation in mass movement, Dalit women formed autonomous organisations to find space and voice. In 1940 All-India Depressed Class Mahila Federation conferences were attended by women all over the country. He believed women were capable of changing the society if taken truly into confidence.
On 9th April 1948, as the first law minister of independent India, he submitted the draft Hindu Code bill. It included law relating to equal property rights to male and female. Hindu code bill recognised two forms of marriage – sacramental marriage and civil marriage. Anyone who was married would have three remedies to end the marriage. There were seven ground on which the divorce could be obtained. In spite of making his decision to leave the Hindu fold and embrace Buddhism he took pain to draft Hindu code bill that would have benefited Hindu women, primarily the upper cast and class. Thus, we see he has used every available platform to promote gender equality.
His journey from confronting Hindu code book to drafting Hindu code bill is been inspiring. It is unfair to call Dr. Ambedkar just a Dalit leader while he struggled for every woman. He not only gave rights to women in the Hindu religion but he also armed women with socio-economic rights. For example,
He was the first person to recognise the importance of maternity benefits for women. In 1929, Bombay Legislature became the first to incorporate maternity benefits for women factory workers.
While he chaired the Labour council, he brought many progressive changes, which included, mines maternity benefit act, women labour welfare fund, women and child labour protection act, maternity benefit for women labour, restoration of ban on employment of women in coal mines, equal pay for equal work irrespective of gender.
In 1938, as a member of the legislative Assembly of Bombay, he recommended that birth control facilities be made available to women. He advocated that conception ought to be entirely women's choice. He argued for reproductive choice, reproductive control, reproductive right and reproductive freedom for women.
Dr. Ambedkar was so much ahead of his time. Most of the things I just discussed were visionary and now have been adopted in many countries. It can be rightly said that Dr. Ambedkar had the rare foresight for empowering women to achieving gender equality and progress. I wonder, what I would have been doing if People like Dr. Ambedkar had not struggled for women like me and many others. The world can take inspiration from him. Therefore, there is a need to reclaim Dr. Ambedkar's writings and thoughts as feminists' classics.
Today I want to leave you with the thought, if we really want to solve the problem of caste then we must work for the freedom and equality of all women.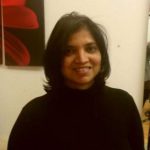 Dr. Prerna Tambay is an academic, researcher, and entrepreneur who runs a consulting company specialising in the area of Human Resource Management. Before starting her entrepreneurial venture, she has taught Human Resource Management related subjects at universities in Mumbai, London, Oxford and Birmingham. She is passionate about feminist issues and women empowerment.