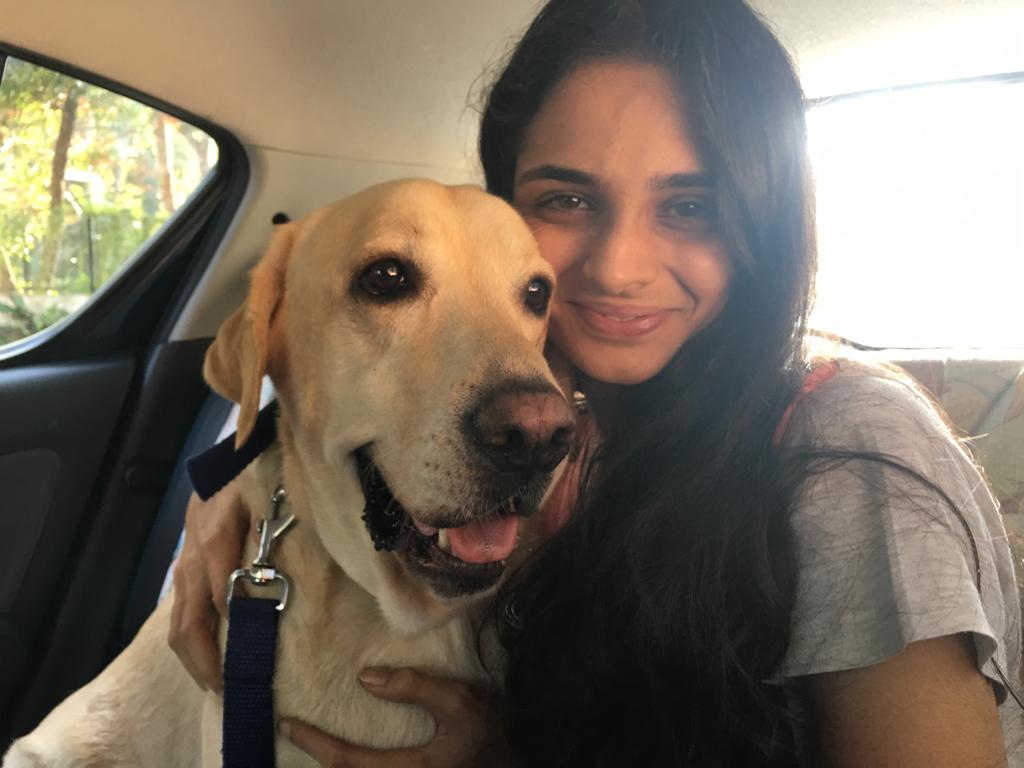 If it's one thing that anyone close to me knows it is that I am an animal lover and, like with most animals, when our happy spirits meet its always love at first sight.
As my passion for animals grew, the need to understand their behaviour and patterns grew as well. I decided to get a certification which would help me understand and work with these lovely creatures and nurture them in a professional manner. Currently, I am a certified Dog Trainer who runs a boarding for dogs through my home in Bandra.
The training I provide includes everything from basic obedience, fun tricks, toilet training, leash walking, and agility training, which is fun and challenging at the same time.
All of my training is focused on positive reinforcement and building a strong bond between the owners of the dog and the dog themselves. I am strongly against harsh methods of training that cause the dog any kind of physical or psychological damage.
For my boarding I keep only one dog at a time so they can truly get all the attention that they deserve. I try my best to keep their schedule exactly the same as it would have been if they were home, being aware that their normal routine makes them comfortable and at ease. I also make sure they are never left alone. If I ever need to go out then another member of my animal-loving family steps in so that no dog is ever left alone.
I have grown up in a home with at least one pet always around. As far back as I can recollect, we've always had cats and dogs along with a few unusual pets like owls, bats, and snakes to add to the mix. However, we only rehabilitated the wilder few until the time they were able enough to be released back outside.
When my dog Pepper passed away in 2017, something about the house felt truly incomplete. It was the first time we did not have a dog. My grandmother was very ill at the time and it was just not the appropriate time to introduce a new member into our family. However, thanks to the encouragement from my mother who kept guiding me towards this route; I finally mustered the guts and decided to take on this slightly unusual profession.
After keeping my first dog for a long stay of 17 days, I gained my conviction for the game. After boarding several dogs, I knew I wanted to be more connected to them and then decided to pursue the canine training course. This was the best decision for me and it's worked out great.
I am now looking to deepen my knowledge and get a further understanding with more studies, as I feel like this is a life-long journey for me and I have only just begun.
Training is a great way to build the communication with a dog and his/her owners. It helps them tell each other the behaviour that is expected from them. Training should be thought of as a game for the dog where he/she figures out what you are asking of him/her and is then rewarded. It needs to be a lot of fun and you really need a large personality to make dogs focus on you when there are distractions around. If the dog is not excited to meet his trainer you know something is going wrong.
What I love most about my job is how different each dog is. Although they may be similar in many ways, caring for each one is completely unique. Whether with boarding or training, you need to individually crack it with each dog. The most difficult dogs definitely teach you the most.
My favourite thing to hear from each of the owners is how their dogs start pulling them up the stairs of my building as soon as they enter the gate. In fact, one little guy who walks very close to my home even pulls his owner from across the road into my building and right up to my door for small surprise visits! Having a dog in the house is truly a joy for everyone at home including my 85 year old grandfather who is the absolute favourite of them all.
My 13-year-old cat is the boss of the house and she decides which dogs get to stay, her approval is an absolute must. After my dog passed away, my cat Smoky was very upset. After about two or three years, we saw her perking up when certain of my regular clients came for their stays.
She loves to be around them the entire day and it is really one of the sweetest things for us to see. It is also amazing to see how she keeps each and every dog in check. She will scold them if they behave badly especially the puppies and will be super loving if they are on their best behaviour.
People can reach me through my facebook page-Ava's Ark Dog Boarding and Training
or call me up on my number +91 9833318811.
email-wadiaava@gmail.com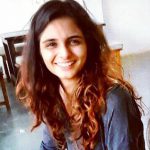 Ava is a dancer and dog trainer living in Bandra West, Mumbai. She chose a path less trodden as her career and wishes to grow and train more people who share her passion for animals. She runs a dog hotel in Mumbai, a first of its kind and is happy to teach a trick or two to her interns and animal enthusiasts.