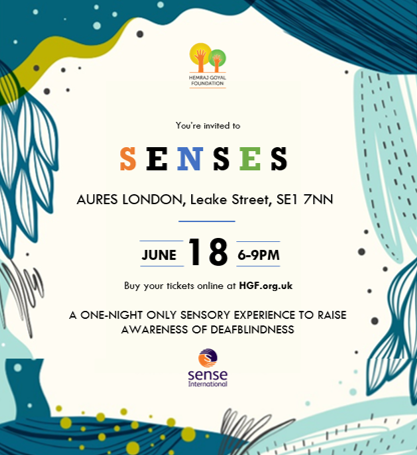 The Hemraj Goyal Foundation will be hosting a one of a kind sensory experience on Tuesday 18th June 2019, raising awareness and funds for deafblindness charity Sense International.
Inspired by a recent trip to India where they interacted with children living with the condition, Senses is an event spearheaded by the next generation team at HGF, led by Simran Sehmi and Simran Goyal.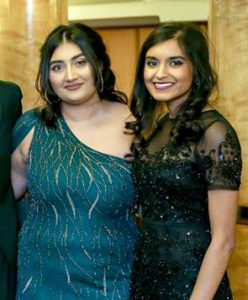 'Senses' will give guests an exclusive insight into the inner workings of our senses, showcasing how sight, smell, touch, hearing and taste all work together – and what happens when you single them out.
The event is taking place at Aures London, a unique venue located on the iconic Leake Street just minutes away from London Waterloo Station. Aures London describes itself as an immersive environment that aims to stimulate the senses and establish strong connections between what you see, feel and think.
Raising awareness of the work Sense International do for children living with deafblindness all over the world, the event will provide guests with an insight into living with the debilitating condition, in an interactive and hyper-experiential way.
Guests will be taken on a journey through the senses, first experiencing how a specialised environment can heighten each of the senses through targeted stimulation. Following the demonstration, guests will have the chance to explore each sense as an independent mechanism, taking part in small experiences located throughout the event space.
Canapes will be served and there will be a cash/card bar available to all guests throughout the duration of the event.
The Hemraj Goyal Foundation will be hosting two Senses sessions on 18th June 2019, the first commencing at 6pm and the second at 8pm.
Find out more and buy your tickets now for just £10, at www.HGF.org.uk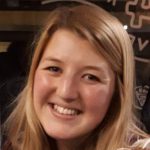 Francesca Douglas is the Charity and Event Manager at the Hemraj Goyal Foundation