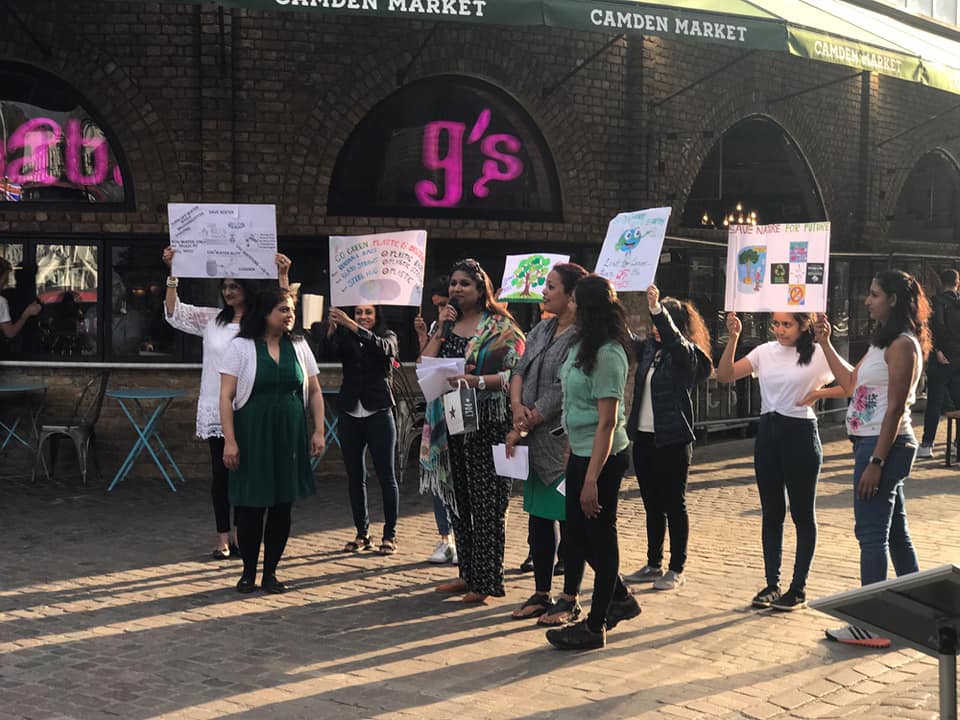 The World Environment Day, celebrated worldwide on the 5 June, was observed by the Inspired Indian Women's group in the Stables Market, Camden, London on the evening of 3 June. The hour and a half programme was aimed at generating awareness on protecting the environment, through open air performances and community engagement in the vibrant tourist hub.
The call to action was to minimise using plastic to save Mother Earth and be the positive change, by changing our habits to provide long-term sustainability. The messages were sent out through dance performances by Alkananda Mohapatra and the Kuntal's Bollywood Dance Company.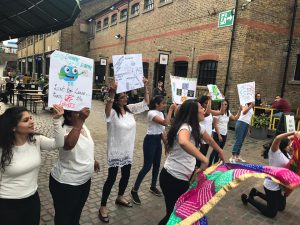 Through spirited and colourful performances, impactful slogans the participants, Soulma Hosany, Priya Chauhan, Shreeya M, Vandana Joshi, Nikita Baheti, Trupti Jain, Neeraja Vedutla, Manasi Mundada, Shikha Gard, Naina Garg and Mani Garg showcased the concerns facing our blue planet, our Mother Earth.
Jan Natya Manch enacted a street play, scripted and directed by Meenakshi Kumar. The participants Chinu Kishore, Anita and Vaishali Patel Nawathe showcased how we need to change our reckless and selfish habits and be kind towards the planet.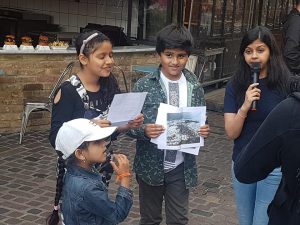 The main attraction of the evening were the children participants Ansh, Aarna, and Baani, who made posters about the environment and spoke about their engagement with their local Superstores to minimise the use of plastic while packaging for food products. They made posters and gave a moving talk in a rather crowded open market. The piece was co ordinated by Vaishali Nagpal.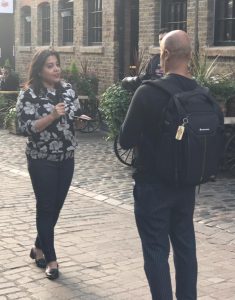 There was a short talk by Smita Sarkar on the impact plastic has on marine life and how change can only be possible from bottom-up, discussing briefly about the initiatives taken by a group of residents to clean the Thames in North Greenwich.
Sneha Jain, the MC threaded the programme together with ease while Gulab from Creative Planets took charge of the videography for the resplendent event. The entire programme was the brain-child of Rashmi Mishra and positioned for maximum outreach over the next three weeks.
As a part of the sequel to these celebrations, there will be pop up stalls by IIW women entrepreneurs between the 7 to 22 June at the Horse Tunnel in Camden Lock.
World Environment Day was started nearly four decades back and 5 June is celebrated globally every year to encourage awareness and action for protecting the environment.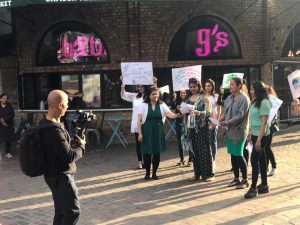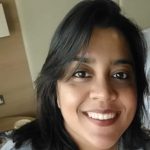 Smita is a multi-cultural freelance journalist, writer, and filmmaker based out of the US, London, Hong Kong, and India. Global Indian Stories is her brain-child. Created to chronicle diaspora stories written by Indians of all age groups, from different walks of life across the globe, Smita makes sure that the platform remains inclusive and positive.