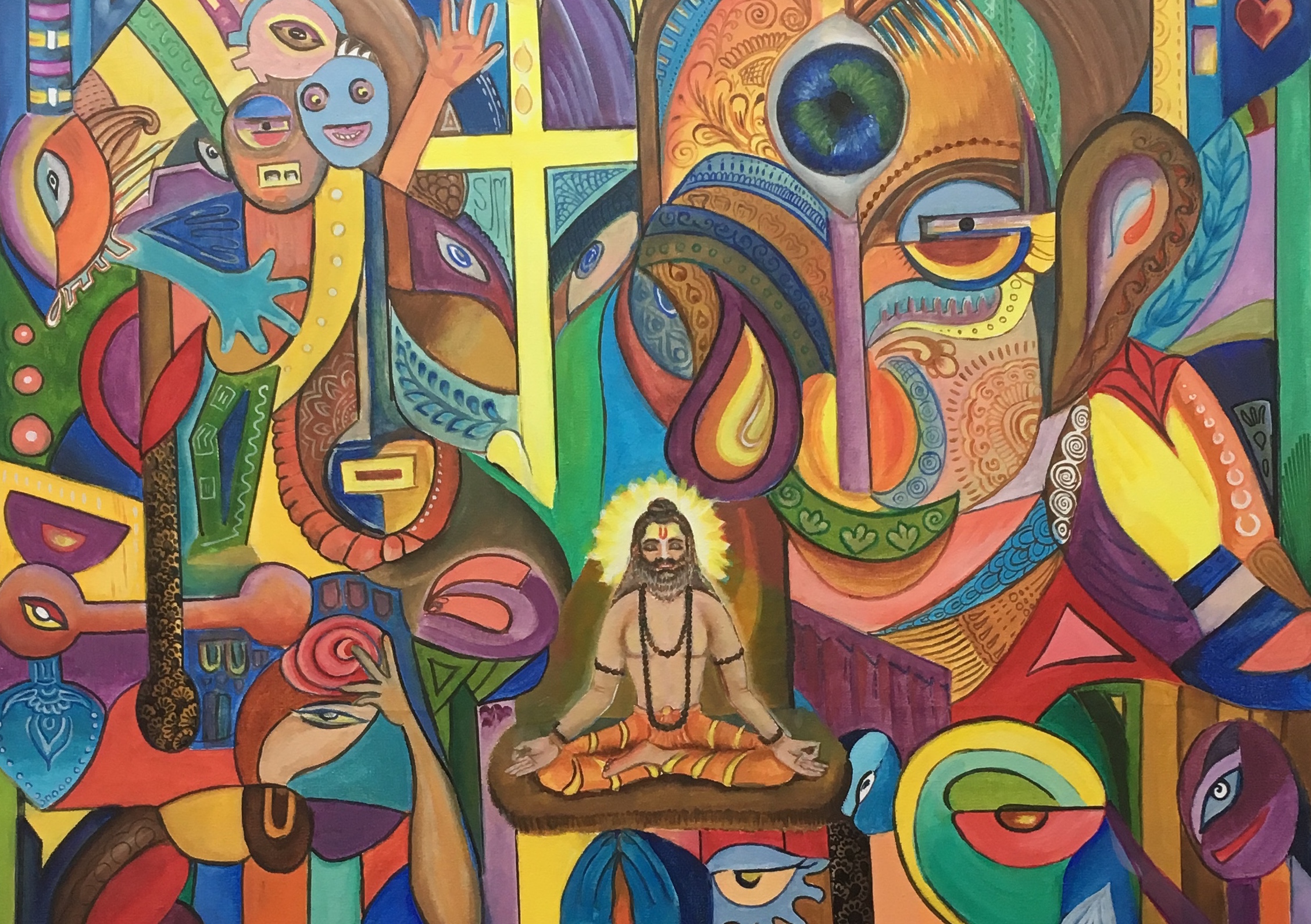 Sushma Johari Madan is a spiritual artist, incorporeal teacher and the author of two books on Indian mythology. Sushma's exclusive collection of paintings titled "Ancient beliefs or Science?" will be showcased at the Nehru Centre for the first time from 22 to 25 July. The event is open to all and Sushma encourages everyone to take time out to explore the unique paintings for the exhibition.
Born in a highly educated and spiritual family, Sushma Johari Madan was trained in art from a very young age. Sushma completed her Masters in Visual Arts and moved to London after she got married. She devoted much of her life to raising her children, decorating her beautiful home with her artistic talents and preserving the cultural values that she grew up with in India.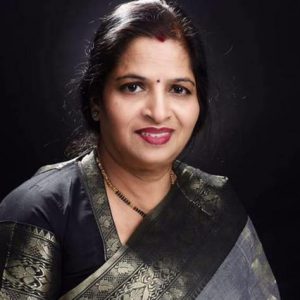 It's only after she freed herself of all her duties towards her children and grandchildren that she picked up her brush again. She hesitated after all these years, thinking her artistic skills may have gone rusty. She joined an art college at the age most people think of retirement, but amazed her fellow students and art teacher as she created one masterpiece after another, paintings and sculptures, mainly of Indian gods. Most students in her class constantly asked her questions on Indian mythology and goddesses. They showed interest in mythical stories behind Sushma's artwork. This is what made Sushma realise just how little people knew about the connection of the ancient stories with modern day lives and ultimately the science of our mind, values and body.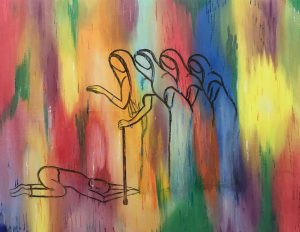 Sushma then embarked upon a mission of sharing the wisdom that was in her DNA with the world, through her art. Sushma has since then created her exclusive collection and even written books on Indian mythology, spirituality and traditions. Her books talk about the relevance of the traditions behind nine Hindu goddesses and the tradition of celebrating Navratri, the only bi-annual Hindu festival.
In her book, she states why the goddesses look like they do and have multiple arms and objects in their hands. Her books are purposely easy reads, made interesting to appeal to the younger generation of readers who seek logic behind everything they do.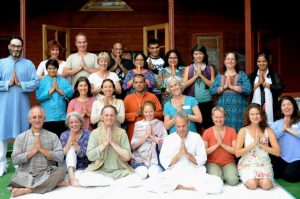 Sushma conducts lectures on the meaning and benefits of spiritual art and also teaches art in her tranquil home studio. Her aura is so great that whoever she meets is touched deeply and gets a sense of healing just by being in her serene presence. Her artwork and her passion for art gives goosebumps to those who meet her and needs to be seen to be felt.
The tradition runs in the educated, yet deeply spiritual family roots. Sushma's father was a senior magistrate by profession, but was also a gifted astrologer who even predicted the day of his death in a letter to his wife. He passed his gift and immense wisdom to his eldest son, Harish Johari who took it on a whole new level.
Harish Johari was India's most well-known astrologer, tantric, spiritual author and teacher and his book on Ayurveda, Astrology and Spiritual Art form the curriculum of many Yoga and Wellbeing institutions. More information about him is available on www.sanatansociety.org which is still maintained by his followers worldwide.
Read our follow-up report on the event held July 25 in Sushma's honour, where she gave a talk and answered questions for the audience.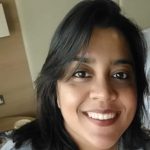 Smita is a multi-cultural freelance journalist, writer, and filmmaker based out of the US, London, Hong Kong, and India. Global Indian Stories is her brain-child. Created to chronicle diaspora stories written by Indians of all age groups, from different walks of life across the globe, Smita makes sure that the platform remains inclusive and positive.