The London Indian Film Festival (LIFF) Europe's largest Asian Film Festival is celebrating its 10th Edition this year. The screenings have been made special by India's 'decriminalisation' of its LGBTQ+ and transgender population earlier this year and the festival celebrates by selecting a dynamic range of recent LGBTQ+ films including two Tamil and a Kannada film, surprising the film fraternity with their honest and positive depictions.
Festival Director Cary Sawhney told www.globalindianstories.org that "one can expect films from Bollywood dealing with such subjects. South of India is slightly more conservative and it's really refreshing to see positive and honest films on the subject of LGBTQ+ … a welcome change indeed."
Every film screening will be followed by a Q&A at the end, with the filmmakers and a special guest, allowing audience interaction and better understanding of the films.
US-based Tamil Director Swarnavel Eswaran's film Kattumaram (Catamaran) will make its Europe premiere on the 21 June. Starring Mysskin, Preeti Karan, Anusha Prabhu, the film is a part of an emerging queer cinema from South India. Kattumaram tells of patriarch Singaram and his orphaned niece Anandhi, fisher-folk survivors of the Tsunami. Beautiful Anandhi teaches in the local school and has many fishermen interested in her, but Anandhi instead secretly falls for a new female supply teacher. As Singaram finds out and tries to come to terms with this revelation, gossip about the young women's relationship quickly spreads. Singaram is left facing the choice of either defending his beloved niece and her partner, or giving sway to the demands of an angry community.
EUROPEAN PREMIERE
LONDON | BFI Southbank
June 21, 2019 8:30pm
Buy tickets
LONDON | Cineworld Leicester Square
June 29, 2019 4:00pm
Buy tickets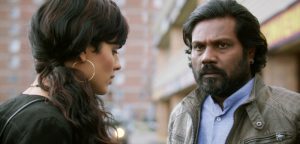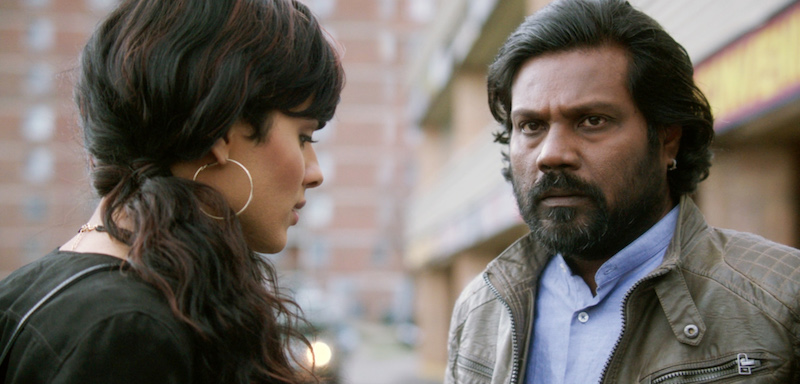 Canadian filmmaker Lenin M. Sivam brings in Roobha, a story about a stunning young Canadian Tamil trans-woman struggling to find her place after being ostracised by her family. One night while dancing in a redneck bar she has a chance encounter with Tamil bar owner and 'straight' married man, Anthony, (played by Jesuthasan Antonythasan of Dheepan fame). This leads to an intense love affair, but their blissful relationship is put to the test as Roobha is forced to deal with transgender stigma present in their community and Anthony's familial affiliation and ailing health. Lenin M. Sivam's latest film is beautifully realised and a unique romantic tale exploring the complexities of gender identities, romance and immigrant loneliness.
Starring Jesuthasan Antonythasan, Amrit Sandhu, Thenuka Kantharajah, Roobha is a touching movie about one young Tamil woman's journey to understanding and embracing her sexuality, made special by the love story told from two sides.
Read the review: https://globalindianstories.org/index.php/2019/06/16/liff-2019-roobha/
LONDON PREMIERE
LONDON | Picturehouse Central
June 21, 2019 9:00pm
Buy tickets
LONDON | SOAS University of London
June 24, 2019 6:45pm
Buy tickets
As a part of the Extra-ordinary Lives Strand in the festival, Kannada film Arishadvarga, directed by Arvind Kamath tells a beautiful story of an aspiring actor doubling as an amateur gigolo gets caught up in a sticky situation after accepting a surprise gift from an anonymous client. Anish is desperately trying to make it as an actor but his dire financial situation pushes him to look for an escape, which he finds with an anonymous wealthy client.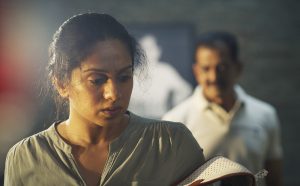 Called to her place one day for a rendezvous, he turns up only to be met with a surprise gift, 'a murder'. He finds himself framed for a crime he didn't commit with a witness who is convinced he is the culprit. Arishadvarga is a smart and tense neo-noir thriller that will have you guessing who did it till the very end.
Starring Mahesh Bung, Sudha Belawadi and Avinash, the film will have its World Premiere in London on June 23.
WORLD PREMIERE
LONDON | Cineworld Wembley
June 23, 2019 6:30pm
Buy tickets
LONDON | Watermans
June 26, 2019 8:00pm
Buy tickets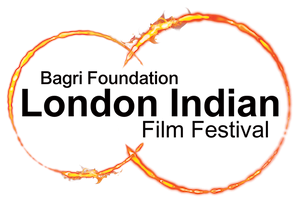 The Bagri Foundation London Film Festival celebrates a decade of bringing the best new South Asian films to the UK, with 5 cities, 25 venues and 25 specially curated films. It starts on 20th June 2019 in London continues until 8th July 2019, at cinemas across the UK. For more on the festival, please visit: http://londonindianfilmfestival.co.uk/
Watch the festival trailer here: https://www.youtube.com/watch?v=RNdLixFRPf0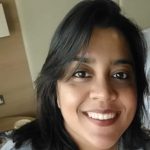 Smita is a multi-cultural freelance journalist, writer, and filmmaker based out of the US, London, Hong Kong, and India. Global Indian Stories is her brain-child. Created to chronicle diaspora stories written by Indians of all age groups, from different walks of life across the globe, Smita makes sure that the platform remains inclusive and positive.