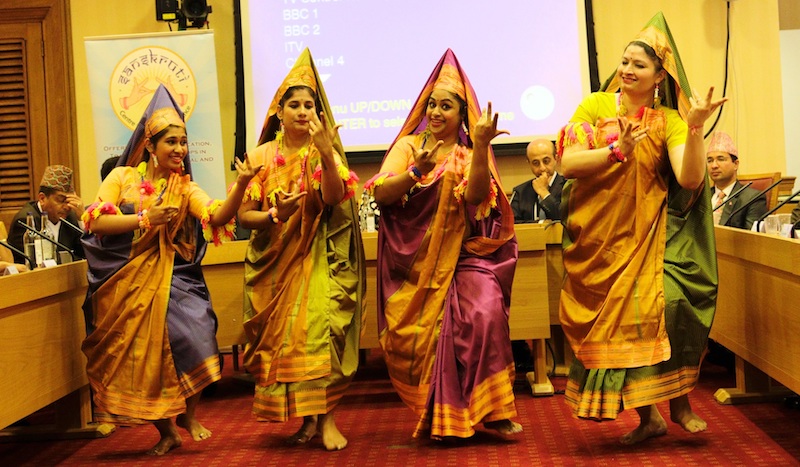 Water is the essence of life. Not do we need it for drinking and cleaning but we're also between a half and two-thirds chemically composed of it. Back in 2011 the Global Water Dances began global events that ran every two years to spread the awareness and importance of water, particularly clean water.
The event has been successful and increased in size, since its inception eight years ago. This year on June 15th, 180 locations spread across six continents danced at the same local time to bring attention to water issues, topics often taken for granted by some countries.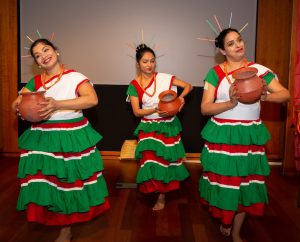 One of the dancers that was involved was Ragasudha Vinjamuri who is an Associate Lecturer at the University of Sunderland, as well as a Fellow of the Royal Society of Arts and the founder of the Sanskruti Centre for Cultural Excellence. She was one of the enthusiastic group who came together to celebrate the importance of water and www.globalindianstories.org caught up with her to find out about that and another upcoming event which will showcase rare and beautiful dances, rarely seen in the UK.
1. What is this upcoming event?
The event is titled "Indradhanush" and it will happen at the Nehru Centre in Mayfair, London on 18th July from 6pm onwards. We will be showcasing a colourful display of handpicked dances from different parts of India. Some of these dances are hardly seen in Britain and it will be a unique experience for the audiences to see them.
2. Why is "Indradhanush" so unique? Why are you doing this here in London?
The event will be unique because it includes some beautiful and rarely performed dances such as Garo dance of Meghalaya and Miji dance of Arunachal Pradesh from North East India, Saora dance of Andhra Pradesh and distinctly flavoured Siddi dance of the 300 year-old Afro Indian community of Karnataka from the South, amongst others. We have worked closely with members of these tribal communities for learning the dances, procuring the typical costumes and jewellery, and their authentic music. There is substantial research that goes into preparing for these dances. We have presented Lambadi, Mathuri, and Gond dances from Telangana, Pawara dance from Maharashtra on earlier occasions. These dances were never seen or heard before in the United Kingdom and audiences were thrilled to know of their existence.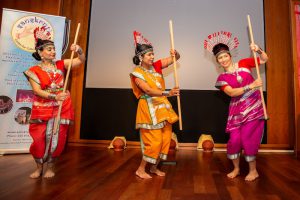 The program shall also have presentation and talk on the empowerment of tribal communities in India educationally, economically, and culturally, including setting up of Tribal Universities, Tribal Research Institutes, and Centres of Cultural Excellence.
London, and in general the UK, not only has a huge diaspora but also is hugely multi-cultural. We firmly believe that presenting a flavour of our own multi-cultural Indian subcontinent in a country that has shared history of 400 years with India will be befitting and interesting to our audience.
3. How many participants will be there for the performances?
About 8-10 performers will be presenting the different dances. These performers will include solicitors, teachers, software engineers, and project managers by education and professions, who are also passionate about art and culture.
4. Who are your supporters?
Like-minded people are all supporters, directly or indirectly, including the audiences. We have worked with Embassies and High Commissions of Sri Lanka, Nepal, Maldives and our own High Commission of India on different occasions and floated some of these tribal dances at the Houses of British Parliament too, with the kind co-operation of some MPs.
5. What do you aim to achieve from the event? How will this help going forward?
In our own humble way, we have been projecting India's cultural image for about ten years now. Through this event, we aim to create greater awareness of Indian folk and tribal art in the UK and generate greater understanding of India's indigenous culture and heritage.
We believe such events and awareness foster closer friendship with people here from various walks of life. We feel great about making use of art for spreading awareness of socially important issues such as environmental consciousness.
6. You were involved in the Global Water Dance, what do you hope achieved?
Yes, we have been part of Global Water Dances, which takes place once every two years. Through the medium of dance, we tried to highlight the issues connected with water poverty and pollution.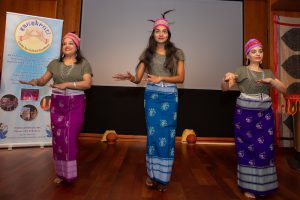 For our specific dance for London, we picked Adi Shankaracharya's Ganga Stotra. River Ganga has been a prominent river for Indian culture and spirituality from times immemorial. And the Indian Government has undertaken a herculean task of cleaning Ganga waters under Namami Gange conservation project, for not only cleaning surface waters but also for rejuvenating water for restoration of bio-diversity and abatement of pollution caused through years of unmindful acts of people. Therefore, while we highlighted river resource management and environmental side of Ganga, we have also covered the scriptural and art side of the story.
Manju Sunil, Nethra Subrahmanyam, Sinjini Chakraborty, Preetha Sukesh, Jnana Suseela, and Priyadarshini Niranjan, the dancers who presented Global Water Dances, have all had Mohiniattam, Bharatanatyam, Rabindranrutya, and Kathak backgrounds, but we have all come together to be part of the global movement to raise understanding of water issues.
We would like to continue contributing to knowledge, understanding, and joy through our events and initiatives. And most importantly, it is empowerment of women through the performing arts too. Our training is done at Sanskruti Centre for Cultural Excellence and, through the social media group Sur Bharti, we do a lot of key collaborative work in dance.
7. What's next after this?
Last year we presented Nava Durga, the nine forms of Shakti, following Markandeya Purana. We presented that at Brunel Gallery at SOAS, University of London under the aegis of Dr Sanjukta Ghosh, at Camden Durga Puja under the aegis of Dr Anand Gupta and at Ealing Durga Temple.
This year, we are planning to present Sapta Tandava of Lord Shiva. This will be another unique presentation, as many do not know there are different types of Tandava.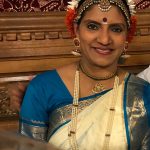 Ragasudha is an Associate lecturer at the University of Sunderland in London. She also manages the Sanskruti Centre for Cultural Excellence and is a performing artist herself.