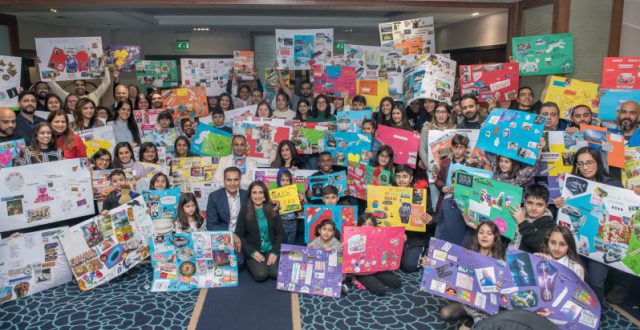 The concept of a vision board is one that has been around for centuries; the earliest examples date back to prehistoric times when natives would depict their hunting parties in advance to plan their attack.
Nowadays we use vision boards to map out our goals and focus our minds, using visual tools as a means of guiding our actions and feelings towards a particular goal.
"It starts with a positive belief, and from that grows positive thoughts, actions, habits, and results. But it all starts with that belief," says Workshop Leader, Anita Goyal.
Here at the Hemraj Goyal Foundation, vision boards have long been a part of our community support outreach, with the annual Avnish&Anita Vision Board workshops open to families of all ages and backgrounds; bringing people together to realise and create a path towards achieving their goals. Collaboration is one of the most important aspects of the vision board workshop, and we actively encourage adults to support their children and vice versa. This instils a sense of accountability as well as building the foundations of a solid support system for each of our goal setters.
Over the past few years, we have held an annual workshop at the start of each year, encouraging the community to consider their plans and goals for the upcoming year and put them down on paper. These events have grown considerably year on year; and it's not just the number of guests that has increased.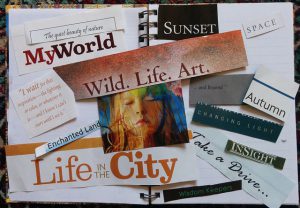 Success stories are part and parcel of why we hold these events, with every workshop dedicating a good amount of time to personal sharing. It is this opportunity to share which allows people to not only speak about their achievements, but to have those achievements recognised and celebrated by the whole room. As the event goes on, it is not unusual to see more and more people stand up to share as they start to believe in their own success and goals.
Here are our six top learnings when it comes to goal setting, created by HGF as a result of our annual Vision Board workshop:
You cannot expect to improve all the different aspects of your life, until you recognise all of them as equals and understand how much energy you currently put into them. We could all have a more balanced life if we tried, it just takes understanding and the decision to work on those areas that you currently neglect.
GOALS stands for the following: Gratitude, Outcome, Action, Legacy, and Self.
Know your WHY! Answer these questions: why are these your goals? Why do you want to achieve them? What are you going to do to achieve them both immediately and in the long run?


Find yourself an accountability partner. Choose someone who will hold you accountable to your promised actions, who will not let you make excuses, and who will support you in achieving your goals.

What is your legacy? Answering this question will keep you grounded and focussed on the effect you want to have and the impact you want to make on future generations.
Achieving your goals doesn't just stop at creating the vision board! In order for you to make yourself the very best you can be, you need to invest in different areas of your life and focus on what is most important to you.
"I would highly recommend the workshop, it will help you to lead the life that you truly want to lead" – A guest who has been attending the HGF vision board workshop for over three years.
"It's good to surround yourself with likeminded people, and I think the people attending really encourage each other to bring out the best in each other," says Anita.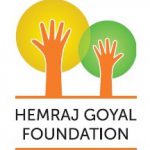 The Hemraj Goyal Foundation is committed to supporting positive change on a global scale for women and young people. Much of our work is achieved through partnering with NGO's across the world, to find solutions to big social problems.
Through funding, resource, support and guidance, the Foundation partners with both charities and projects to bring the injustice around the world to the forefront of our communities.