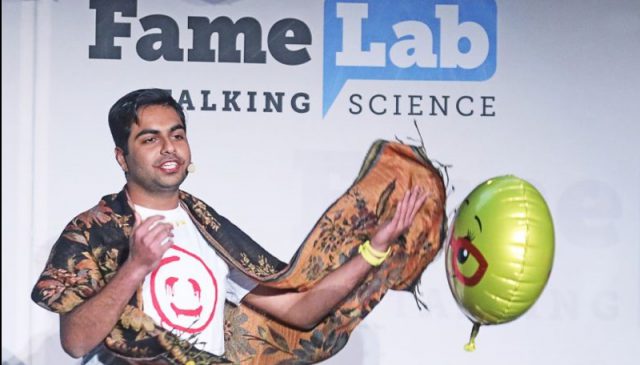 Life always gives us the opportunity to improve ourselves, raise our voice, head, and self-esteem to overcome negativity. I was a bullied kid in school and lost the confidence to live life, but I recall the quote of "Do or Die". It's better to Do something else, as I already felt the situation of Dying in my depression.
I started to become self-loving and self-caring, and having positive vibes as I started speaking about my own depression story in front of thousands of people, taking part in the panel discussion at the European Parliament in Belgium, the National Assembly in Paris, and lastly at the World Forum for Democracy at the European Council.
My own problem was minimised in front of the global crisis and helped to overcome the manic depression that I went through. I felt so proud at being facilitated by my own Indian embassy in Germany and it gave me hope to work for the betterment of the nation. I learned the life lesson that there are no problems in the world, only the lack of solutions.
I started drawing my own future and promised to work hard and help those in need, that's what I have learned from my sister. She was my saviour and helped me to overcome suicidal thoughts. Sometimes we need a good listener more than a good adviser. Her support and acceptance gave me the courage to fight against my own mental issues and losing the fear of being judged by people.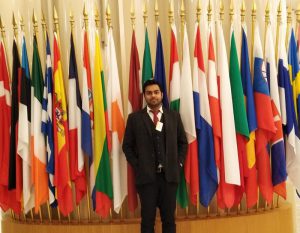 I was planning to share my voice on 3 May at the European Youth Festival but due to lockdown it has unfortunately been postponed. It's been a blow to the people looking for great opportunities to collaborate globally through such big platforms. But nevertheless, at the moment, people's safety and lives are more important. Lockdown taught me that self-isolation is the power of self-growth.
Rather than let the negative thought about losing the opportunity grow, I started taking things positively and making small day-to-day goals rather than long-lasting plans. I realize the current lockdown is a chance to work on those two years which I lost during my depression, and time to cultivate during this suppression.
I am enjoying the moment and taking each and every one positively, as it brings out the best and worst of human emotions whether empathy, sympathy, kindness, concern, anger, frustration, social cohesiveness, and bravery among others.
This has taught me to evolve, upgrade, and be resilient to change and overcome the challenges. Not everyone is lucky to see another day, nor will we get a chance like this to be at home with the people we love.
Apart from reflecting upon my studies and work. I've also had time to read the book "Krushnayan", I could teach my nephew, Dhanya how to draw a tree, cook my mom's favourite dish, "Palak Panner", at home. I call my parents as many times as I want in a day. Though these may seem like small things, I often craved to do the same on my busy days, or rather ignore the nuance of life by running behind the passions.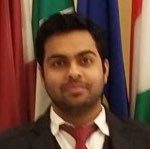 Abhishek Buddhadev is a youth delegate of the European Union and worked as a youth leader across the world. He began as speaker about depression, counselling people with mental issues. He's proud of his dedication in the European Parliament, Belgium, the National Assembly in Paris, the European Union in Strasburg, and his felicitation by the Indian Embassy in Germany. He opinions have featured in many national newspapers: Daniki Bhaskar, ETV Gujarati, and has also spoken on Pakistani news channels. He is working on his new project, the launch of a website to tackle Youth Depression across India.