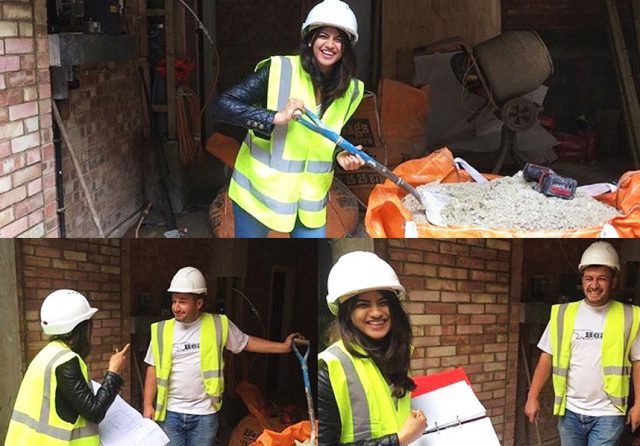 I love to start my day properly by making sure I'm awake at 6am. I'll either go for a morning walk or run everyday before I sit at my desk. I find that routine is everything right now and can help everyone mentally separate the very thin line between personal and professional life.
Remaining positive
As an entrepreneur and founder, it's particularly difficult to peel away from work completely because the role involves managing teams, people, different time zones across the pond. Just the small things like being at your desk at a certain time every day to mirror your usual office hours can be really helpful. Sometimes I might start earlier or later and then replicate that in the evening to make sure I'm keeping a healthy balance.
This also plays into how I am remaining positive during lockdown. I love what I do as my day job which means I'm guilty of working on weekends and evenings. Exercise has been a great way to stay positive and I find that I'm reading more than usual which has been great for mental escapism. I usually read non-fiction such as biographies, memoirs, and autobiographies by other entrepreneurs or self-development books. I've also been delving into more fiction to mix things up.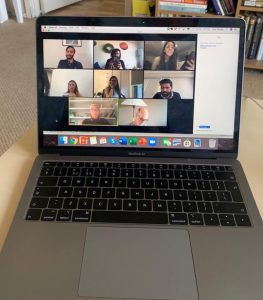 I'm also cooking more and experimenting with recipes which is something I never really got to do before lockdown as I was always in the office or out in the evenings for work events. I'm very appreciative of these creative endeavours that were usually enjoyed on sporadic holidays rather than daily life. 
As a team, we have weekly Zoom calls at least twice a week. We'll begin the week with a round of each other's tasks and objectives for the week and then end on a Friday with beers and a quiz. These quizzes have been fantastic for keeping us all sane and letting loose a bit after work.
At the end of the day, humans require contact and relationships so we'll do all we can as a company to keep that up in the best way possible. It also means we can get creative and think outside the box to maintain a positive work culture such as lockdown pizza parties on video chat as we get through this as a collective. The idea is that everyone has a pizza delivered to their door for lunch. We're planning on doing this again sometime this month.
Support during difficult times
In terms of community outreach during the pandemic, my company donated to the UCL Coronavirus fund that's doing everything in its power to find solutions to the challenges that COVID-19 brings. I studied Urban Planning at UCL before embarking on my entrepreneurial journey, so this is a very personal and heartfelt donation to support the frontline workers and NHS staff who are tirelessly doing everything they can to protect the public.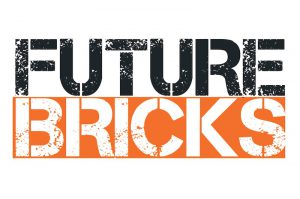 We've already implemented working from home as a tech company, so if anything we're probably more likely to excel in this area as a result of lockdown. As a business, I believe we'll come out of this with more resilience for surviving and thriving through this period. Our borrowing enquiries went through the roof as soon as our competitors paused their shop, so we've seen a lot of growth in this area. It's been equally interesting to see how individual lenders have reacted and what their expectations are and how we can manage them.
As a founder, I've had time to think longer term about strategic plans for the future of the business and get started on that. The UK Government has been great in supporting businesses of different sizes with the coronavirus job retention scheme (CJRS) and other support schemes. Fortunately, we haven't had to take on any of these packages but it's great to know that they're available.
#LetsBreakTheBrickCeiling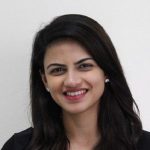 Arya is the Founder and CEO of FutureBricks, a firm which aims to redefine finance for small and medium-sized house builders in the UK. Arya's first visit to the UK was to meet her brother at the age of 15. Three years later she returned from Pune to London to do a degree in Urban Planning, Design and Management at University College London. The super-busy founder of a rocking start-up, Arya likes to explore, read, and is an avid foodie.