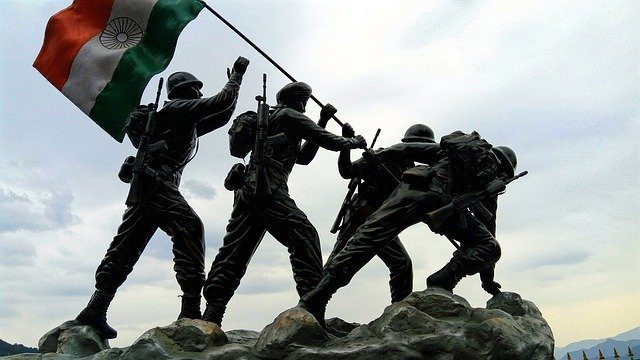 It was a warm summer morning in Mathura, and I was relishing the taste of my first sip of piping hot filtered coffee after a good 40 minutes run with the troops, when the phone rang. It was from the Indian Army Headquarters – and on the other end of the call was none other than my father, Major General P Dutta. This was in 1999 and dad was posted in the Army Headquarters. He sounded excited as he said he had some great news for me. I was keen as my dad's voice full of pride, personal desire and privilege. He said: "you are singularly lucky that you have to report to Srinagar tomorrow and get further orders to move to Drass, as it was clarion call for Operation VIJAY, or the Kargil War.
I was very happy to get the message from the old man, but at the same time longed for an extra day to look up my ailing grandmother. She was unwell and wanted to meet me. I asked dad if I could report a day later, but he said the grandmother will be safe and strong, but the Mother Nation wants you immediately. I got the answer in no uncertain terms and packed my packs and accoutrements and reported to the transit camp and was airlifted with other fellow officers and jawans.
It is said that when you join the Army and want to go the family way, it is customary to seek permission from the Commanding Officer.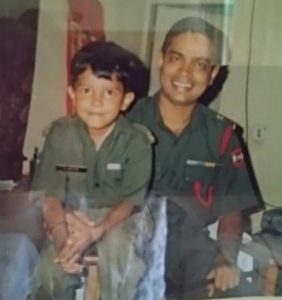 The CO grants permission after perusing the profile of would-be bride, to give him assurance and trust that she can be great support to the officer. The married life in Army appears to be glamorous to outsiders, but we have our challenges and anxieties. The role of Army wife is very important in a soldier's life as she becomes the backbone of the family. When I left for Kargil, my sons Varun and Vipul were young. Varun was only five. Separation is a part of Army life, but this time it was a lot more heart-touching and emotional to say, 'see you soon.'
The weather was hot in Delhi and even hotter in the Military Operations Branch in South Block. We had some inkling of movement along with LOC (line of control) but it was initially thought as normal border skirmishes, but it was not to be, since 3 May to 25 May 1999 the local actions were tried but it was realised that it was this mammoth operation that required synergised efforts for all the players, including the ones sitting in the corridors of power in the South Block.
Having landed up in Srinagar airfield, a city where I have spent some child hood days when my dad was posted there, the environs were salubrious with lovely nostalgic memories, the journey from airfield to headquarters was full of lovely days spent on this paradise.
We were briefed and the situation was comprehended, the next day we were to part ways to our units and formations and reached by eve where we were again briefed about the course of action, the acclimatisation was brief and we reached out to our areas of responsibilities.
Kargil Heights are remembered as most treacherous episodes of military history of independent India. It was in Kargil that the Armies of both sides fought over rugged mountains, it was the war fought by young officers, young die hard jawans who showed indomitable acts of bravery in the face of enemy, though, we were at lower heights and that gave us an inherent disadvantage of terrain, time and tenacity, the attacks were uphill but the men in uniform converted khaki to khak by the Josh, Jazba and Junnon of these men in olive green.
It is here we are reminded that a nation without heroes is a nation without future, for a nation which had patronised Bollywood actors, cricketers as inspirational icons. Kargil brought us surfeit of heroes , unwavering leaders , unflinching followers of unsurmountable resolve. JAI HIND, JAI JAWAN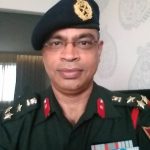 Brigadier Dr Vinod Dutta has almost three decades of experience in Disaster & Crisis Management, Response, Relief & Recovery, Supply Chain Logistics, and Training. The former Secretary, DCMG (Disaster Management), the Brigadier handled supply Chain Logistics during the KARGIL war, has been the Logistics Advisor to The Royal Govt of Bhutan and a faculty at prestigious colleges with a double masters in Management & Strategic Studies, a Law degree, M Phil in Management & PhD.