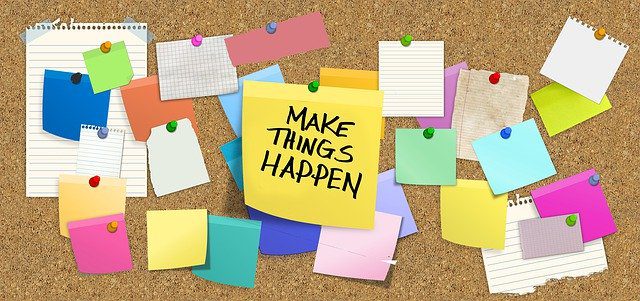 As we can all agree, the lockdown period has presented many challenges especially when we are sat at home trying to keep safe. I have spoken to many family and friends through video-conferencing about the challenges that they are facing during the long period uncertainty with social distancing and self- isolation. I thought it would be a great idea to focus on Skills that are necessary or desirable for full participation in everyday life:
It is impossible for me to write about all aspects of life skills, because it is an umbrella term encompassing a multitude of different elements, but I will cover as much as my page limit allows me. 
Personality Development
1. Listen intently to other people
Jacqueline Kennedy Onassis who was the First Lady of the United States during the presidency of John F. Kennedy. She was regarded as an international icon of style and culture. Now, Jackie was considered to be one of the most charming women in the world.  This is because she cultivated the skill of being an exceptional listener. She was renowned for the way she would look at a person in the eyes.  She would listen to every single word, and make them feel important. This is a life skill to develop
2. Read to broaden your knowledge and cultivate new interests
The more knowledge you acquire, the more you can relate to other individuals, exchange opinions and create a connection and expanding your personality.
3. Interact with people different from yourself
Seek to understand different cultures and adapt a new way of thinking, but remember to always be you.
4. Cultivate a positive attitude
Being positive you create a positive energy and express positive vibes. It is always easy to look for the negative aspects of people, but you should forget the negativity. This will help your personality to grow positively.
5. Abide by good ethical behaviour and values
You can do this through your actions be helpful, supportive thoughtful and generous with your time knowledge and resources. Always act with integrity an practice gratitude and create happy moments.
Soft Skills
Soft skills are very important they are defined as 'personal qualities that enable you to communicate well with other people' (oxford dictionary). They can be referred to as "people skills" and can include
1. communication skills and people skills
Communication is the ability to convey or share ideas and feelings effectively. When we have good communication skills we can build relationships. This includes verbal and non-verbal communication.  Verbal communication is expressing ourselves through spoken language. We should speak politely and not take words out of context. While Non-verbal communication can be expressed through body language, eye contact, tone of voice.  So how can we improve our body language? There are many ways, but to name a few; Smile, maintain eye contact, Avoid hand to face movements during any conversation, Avoid folded arms and crossed legs during speaking and listening, avoid nail-biting or scratching your head during any confused situation.
Decision making
This is core skill required within life as we encounter many different situations. We are required to make appropriate choices with good reasoning and in a short period of time because time management is valuable. The following steps may help you in your decision-making process:
Identifying the problem, challenge or the opportunity.

Devise a set of potential responses or solutions

Determine each solution's benefit and associated costs

Pick the most suitable solution

Implement your possible decision

Review the impact of the decision and amend accordingly
Self-motivation
This is the force that "drives you to do things". It pushes you  to work towards your goals, put effort into your self-development, and to achieve personal fulfilment.  Some ways that you can motivate yourself is through your…
Achievement drive, or the personal drive to accomplish your goal, or to improve yourself, and meet certain standards

Commitment to your own personal goals

Readiness to act on opportunities

Optimism, or looking forward with the belief that you can reach your goals
Leadership skills
They are behaviours, tools and capabilities that a person requires to be successful at motivating and directing others. Leadership is a life skill that you can show even if you're not directly managing others.
Be committed to a vision

Set goals

Demonstrate integrity

Strive to be a good role model

Teamwork

Take responsibility

Show empathy and regard for others 
I would love to give you more information as there is so much to write about.  However, currently my keyboard is telling me to stop as the page is exhausted. I hope that you find the information I have shared with you useful.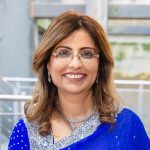 Parin Somani started her career as a television and radio presenter in India, but picked up an ACCA chartered accountant degree in London, giving her a career in banking that spanned over two decades. Her heart was still in writing, leading her to author 11 books. She is currently an Independent academic scholar and motivational speaker and feels that by working together we can bring a positive change to the world. Parin's ultimate her aim is to serve mankind until her last breath.