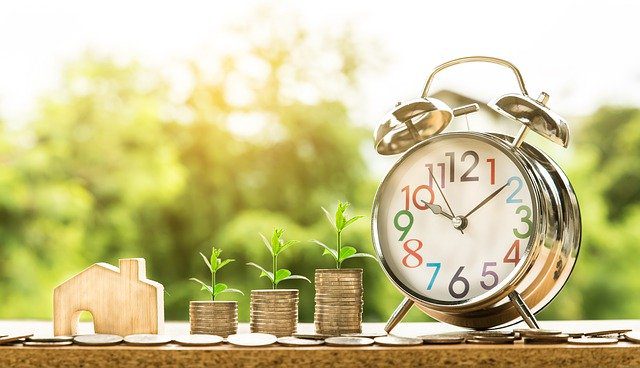 Our economy has come to a halt, but resilience and strength can often be attained through unexpected routes
These unprecedented times have catalysed a series of challenges to our economy and businesses. The majority of our existing property developers have been reaching out and we have witnessed a pattern of similar requests during these Covid-19 times. We hope this data may be of some help to you in your property development journey.
For some context: who are we? 
FutureBricks is an appointed representative of an FCA-authorised firm, providing property finance in the form of site acquisition, development, and bridging. We're glad to continue to back successful property entrepreneurs despite generalised economic challenges. We also take pride in being flexible, with interest rates as low as 6% per annum, 2% arrangement fees and no exit fees.
Here are our eight factors to consider when borrowing during Covid-19:
1. Should you continue with the purchase of property during Covid-19?
Essentially, if your lenders are willing to back you, then the short answer is yes — especially if you can command below market value pricing. There are other factors to consider in order to complete a property transaction during Covid-19. This includes things like whether you have, or can, do searches; you can get the rental income you need; your solicitor can continue with the purchase; and if you can postpone the exchange.
2. Contractors and managing construction sites during Covid-19
During the first two weeks of the lockdown, there was a large lack of supplies and, as a result, there was difficulty getting hold of materials to complete jobs (plus delivery may also take time). So, you will need to factor this in with timing on renovations and developments. This problem has now subsided but is still something to think about.
3. Obtaining new mortgages during Covid-19
If you are looking to obtain a new mortgage in this period there may be certain challenges, especially with high street banks. However, if you are looking to refinance a project on a bridging loan instead of a mortgage, then that can be a better alternative. One of the main reasons why the market has stalled in this period is because it's tougher to get a new mortgage product.
Firstly, valuation surveyors aren't considered to be key workers, so they are working from home. They are understandably not going anywhere that is deemed unsafe, which means that banks are unable to go through with valuations.
Secondly, where valuations are going ahead, RICS has put out guidance which says that the valuer may, where they feel necessary, put the clause of market uncertainty in their valuation. This means that lending on the valuation given by the valuer may be riskier for banks and they must proceed with caution.
This could lead to a number of situations:
Banks may not lend

Banks may lend at a higher interest rate

Banks may offer a lower LTV

Or all/some of the above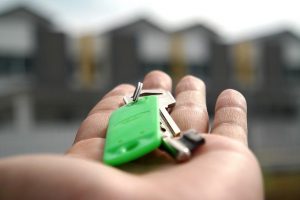 It's not impossible to get a mortgage, but it is tricky under the current circumstances. If you are relying on a mortgage to fund a property purchase, you'll find it's putting some people off. Perhaps, as mentioned above, a short-term bridging loan may be more suitable, depending on the project.
Some common questions specific to lending, according to data compiled at FutureBricks, moves me on to the next points to consider.
4. Are lenders still providing finance in this period?
Some lenders, such as FutureBricks, are open for business and have continuity arrangements in place, including ongoing service and support for our borrowers. We are lending to projects as usual, so please do continue to send us your new loan applications.
5. Have borrowing rates changed?
Not necessarily, this will vary lender to lender. As a matter of fact, private property lenders aren't governed by the Bank of England, thus property lenders will price as per the project's specific risk, which may be amended under new underwriting criteria in Covid-19 times.
6. Is the process any slower now?
The internal speed and quality of service you typically receive from lenders should remain the same. However, borrowers may face a delay in getting surveyors and valuers out to site visits for the time being. Thus, it is vital to keep this in mind if you are looking to borrow in this period.
7. Are the valuations expected to drop?
The economic situation is unpredictable and uncertain, however, the government has already launched a number of economic schemes to help strands of society, including mortgage payment holidays, Statutory Sick Pay (SSP), the Coronavirus Job Retention Scheme, and many more to help provide liquidity in such unprecedented times, which should help people pay their rents and mortgages for this short period.
With the present material uncertainty valuation clause, it solely depends on the response of the lender and how they are reacting to the pandemic. A number of lenders in the market have paused their services, while others remain open to lending in line with a more refined criteria than usual. Therefore, it is of the utmost importance to have the right lender backing you. FutureBricks is more than happy to look at your loan application and come back within 24 hours with a term sheet.
8. Are borrowers able to extend the loan terms?
Yes. With or without Covid-19, FutureBricks prides itself on being a flexible lending platform. We are indeed able to extend loan terms in these special circumstances, without charging penal interest.
We hope this provides a useful guide and some food for thought.
In Covid-19 times, some would say that we are in the best position to pursue new opportunities in our lives as we are left to be more innovative and think outside the box.
#LetsBreakTheBrickCeiling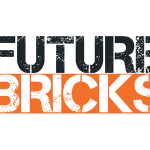 FutureBricks, is a peer to peer lending platform for smaller house builders in the UK who don't have access to mainstream finance especially after 2008 banking crisis.At the same time, we are opening this exclusive market, which was previously available only to those with high capital and the right connections.Through our platform anyone can invest as little as £500 and get fixed 12% gross interest per annum. Capital at risk.