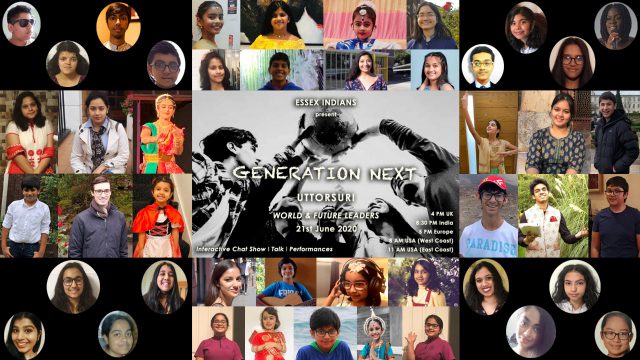 The 7th season of Essex Indians UK's flagship event 'Uttorsori: Generation Next Festival' went virtual this year on the 21 June. Started in 2014 to encourage children and young adults to become a part of the cultural heritage and focus on project related to global causes, the event has grown from strength to strength over the past years. The one-of its kind event had successfully staged various shows like Postoffice, Thousand Cranes, Evolution, Showers of Peace, Heal the World and 4-Acts (Choturongo).
This year, due to the unprecedented times we have celebrated the event with the theme of 'World and Future Leaders' in a global virtual platform through live streaming in Essex Indians Facebook page and youtube. Children and young adults across the globe took part in it and reflected on their thoughts through interactive discussions and performances.
More than 60 performers took part across the globe including India, Bangladesh, UK, Europe, Australia and USA. It was an eight and half hours of non-stop thought provoking discussions and performances, yet we were left wanting for more.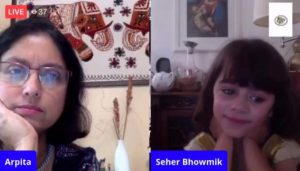 Participants were from different economic backgrounds and came from all walks of life. From children who lived in affluent countries to those from the poorest slums in India, all bonded with the same spirit of hope and honesty. They had the same plea – Give us a better world and we are confident that we will look after it better than present Generation.
Distinguished panel members from across professions shared their thoughts on the challenges of Generation Z and the impacts of adult behaviour – the event created a treasure chest of emotions.
There were performers and speakers from a tender age of four to mature young adults from different professional fields of life. They covered a wide variety of themes starting from that of the Covid 19 pandemic to lockdown, caste and racial discrimination, domestic violence, economic recession, black lives matter, homelessness, social media, crisis in civilisation, age of distraction, global warming, pressure on youth, educational pressure on children, air pollution, modern day definition of Feminism, artificial intelligence, kindness, exploitation of animals by humans, definition of roots and origin, family time and its importance and social media and its impact.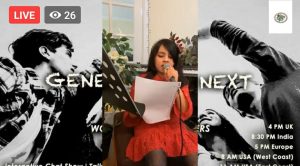 Everyone spoke honestly, with great confidence and eloquence for their age and the performances of all participants were extraordinary. The participants were: Arishnaa Bardhan, Seher Bhowmik, Hemel Hemstead, Sourav Singh Kolkata, Children of Calcutta Rescue Charity School, Tanvi Velankar, Cambridge, Manoshi Saha, Avisri Bhowal, Kolkata, Tanisha Biswas, Iona Manda, Renia Ganguly, Rajat Jadhav, Shreoshi Das, Teerna Mukhopadhyay, Arina Chakrabarti Rajvika Mathur, Arik Chakrabarti, Shreya Pal, Sneha Pal, Anushri Gupta, Aaditya Som, Arya Mandal, Tiyas Ghosh, Aneesh Rao, Shrey Biswas, Shuvam Bhattacharya, Garima Rijwani, Deekhsha Rijwani, Renia Ganguly, Pragya Mukherjee, Chellender Kaur, Ishika Bhardwaj, Diyasha Basu, Rachael Adeshile, Januja Saha, Raunak Das, Ritisha Das, Gargi Sengupta, Anoma Biswas, Ritisha Baidyaray, Sharon Li, Birmingham, Ujaan Mukherjee, Millia Dasgupta, Sudiksha Basu Thakur, Sammridhha Ganguly, Dr Yagnaseni Bhattacharya, Dr Gulliame Mignot, Oishi Sikdar, Dr Srideep Mallick, Indrajit Dutta, Rajvika Mathur, Harman Singh, Eamon Singh, Sandipan Das, Rinita Das, Aira Desai,Ronit Kuila.
The panelists, experts from different professions discussed about the challenges that the younger generation are experiencing and how adult behaviour can make a difference. The panellists were Rupanjana Dutta, Sharmishta Chatterjee Banerjee, Dr Sujit Bhattacharya, Suchandra Chatterjee, Dr Anirban Mandal, Dr Dipankar Mukherjee, Sreepriya Bhowmik.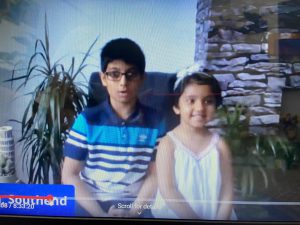 Coordination and virtual platform support was provided by Astral studio led by Samriddha Ganguly, Baishali Bagchi and Dr Anirban Mandal.
We are immensely grateful to www.globalindianstories.org for global media support. The eight and half hours programme was compered by Dr Arpita Ray, Trustee of EssexIndians charity. The event was watched by thousands of people across the globe and you can watch them through the links below:
https://m.facebook.com/story.php?story_fbid=2661513854169141&id=901586676628053https://m.facebook.com/events/633400997273476?view=permalink&id=636191683661074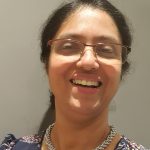 Dr Arpita Ray is consultant Gynaecologist, IVF specialist and Regional lead for the Bourn Hall fertility Clinic. Renowned for her expertise in PCOS and Unexplained Infertility, Arpita works closely with communities in the UK and India. She is the Trustee of Essex Indians, United Kingdom Bengali Convention charity, Executive Member of Inspiring Indian women(IIW) group and is an active member of Basildon Council Diversity Forum (Essex, UK)