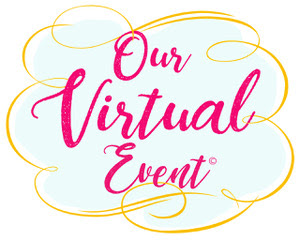 Our Virtual Event (www.OurVirtualEvent.com), the brainchild of two wedding industry veterans, provides couples with a professional service to host their special event online during social distancing. The service provides pro lighting and sound equipment, live technical set up and support, live editing, guest experience packages and virtual wedding planning to create an engaging and interactive experience.
Founded by event planner Ayesha Hakki of Events by Ayesha and Pervez Taufiq of PTaufiq Photography and Videography, the two have envisioned a service that adds a professional touch to socially distant weddings and events providing both the hosts and guests a shared experience that is beautiful, engaging, broadcast-worthy, secure and free of technical glitches.
"We've created a service where we help couples create a broadcast-worthy event at a venue of their choice. We supply the decor and ship professional lighting and sound equipment that we then help set up remotely via a laptop or tablet," says Ms Hakki.
"We also create an interactive experience with their guests by shipping each guest what we call a Guest Experience Package that can be full of things like wedding cake and champagne. At the time of the event, while the couple is taking their vows, we instruct guests to get their toast ready or have their cake in front of them so that all participants can enjoy the couple's special moments with them in real time."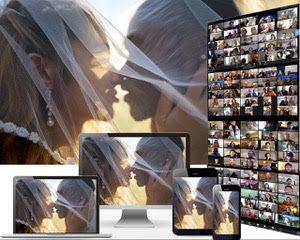 Mr Taufiq says, "Our service includes technical set up and support. Our tech teams work with the couple before the event to make sure everything is set up on their end. Separately, we work with the guests to make sure everyone's equipment is working. Then, at the time of the event, our team runs the event in the background with live tech support so that if anyone has an issue, we can resolve that without disturbing the rest of the participants."
"We also offer a level of online security," adds Mr Taufiq, a former white hat for corporate cyber security. "Our teams are well versed in all of the major video platforms."
Couples can choose from a complete remote planning service starting at $35/pp or option to have 1-2 people come to the venue and set up the decor and equipment for $75/pp. "The sky's the limit, we can do basically whatever the couple imagines as long as we maintain social distance between family members, guests and vendors," adds Ms Hakki.
"We can arrange for any special touches like light and smoke-filled first dances, filming the couple skydiving or arranging for tribute videos to be pre-recorded and played during the event. We just want to help couples have a memorable day despite the current pandemic."
Our Virtual Event is available nationwide and for destination weddings as per CDC guidelines. Contact details: Skype interviews with Ayesha Hakki and Pervez Taufiq or hi-res images at 917 535 2424. 43fr
Created as an arts, entertainment, and non-profit PR firm in 2010, Jingo Media prides itself on the diversity of its clients. Their expertise lies in creating customized packages, for media relations plans, social marketing techniques, creative branding strategies, or a combination of all of the above, for individual causes, events, campaigns, or movements.