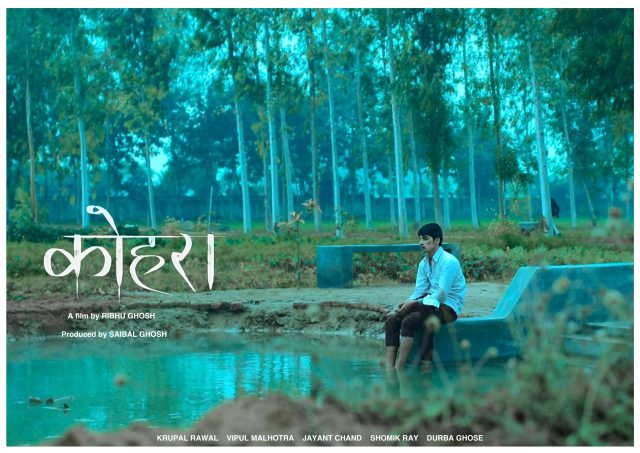 Film : Kohraa
Duration : 20 minutes
Genre : Short film
Director : Ribhu Ghosh
KASHISH 2020 Virtual, the 11th edition of KASHISH Mumbai International Queer FilmFestival, South Asia's biggest LGBTQIA+ film festival ran from July 22nd – July 30th screening 157 films from 42 countries.
Ribhu Ghosh's short film Kohraa is a realistic and gripping narrative that revolves around a sixteen-year-old boy Ronnie, living in a patriarchal rural Haryana. The opening film in the Indian Narratives short film category at KASHISH 2020, the short exposes Indian rural realities on issues concerning sexuality. The story concentrates on four days in the life of Ronnie, his family and his childhood friend, Jaidev. Affected by the family dynamics of a dominant and violent father, Surinder Chaudhury, Ronnie seeks solace in his best friend Jaidev who becomes his anchor, trying to take his mind off the violence and making him laugh. A shoulder to cry on from his closest friend becomes much more for Ronnie as he leans in to kiss Jaidev, one day. But Ronnie and Jaidev's lives takes an ugly turn when Surinder walks in on the two.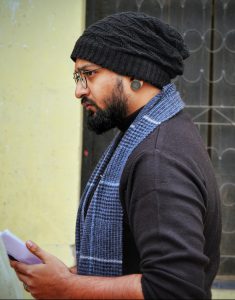 "We tried extremely hard to keep the story as real as possible," says Ribhu. "Initially the idea was to end it with a glimmer of hope, till I realised that in most scenarios, people do succumb to the forces of society and never get their happy ending. I believed it was important to show that aspect in the film, to highlight the ugly reality that we often pretend doesn't exist," he says.
Kohraa doesn't send out any positive messages, the aim of the film is to bring the disturbing reality to the audience and to make them uncomfortable. Every single character is a negative one. While the father plays an obvious negative role, the protagonist himself cowers away when he needs to be brave, becoming no better than the patriarch he criticises.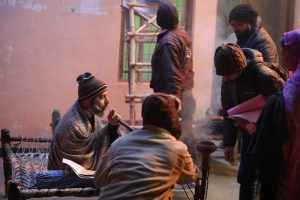 "I feel that change can only arise out of a certain level of discomfort," says Ribhu.
It was a challenging film to pull off. Shooting the film in the middle of rural Haryana at freezing temperatures wasn't an easy obstacle to overcome, confirms Ribhu. "But I was lucky to have a cast and crew that wasn't bothered by any of it. One of our major fears was the local community's response to the content of the film. However, everyone was so mesmerised by the whole process of shooting a film, that they didn't even care about the story. The local community, including the panchayat became a huge support system for our team and helped us pull this off," he says.
KASHISH and LGBTQIA films
"My  team and I are extremely grateful that we got to showcase our film at a platform like Kashish. We had a story that needed to be told, and Kashish gave us the opportunity to do so," says Ribhu.
"Personally, I feel that the LGBTQ+ topic is something that has somehow always been side-lined in India. It is an issue that the larger public often ignores or aren't sensitised towards. As a result, we tend to see stereotypical or derogatory depictions of it in mainstream media; Kashish has done a wonderful job in bringing out cinema that tells real stories in a country like India."
According to Ribhu, at the end of the day, visual narratives have a powerful impact that stay in people's minds. As a platform that encourages film-makers from all around the world, KASHISH has created a space to start a conversation about these issues between film-makers and film-lovers.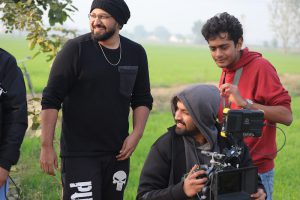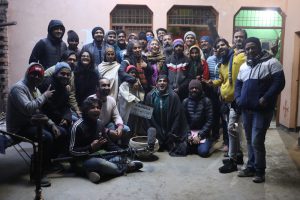 "Film as a medium has always been a great driver of change. The more we get to see these diverse stories, the more acclimatised we slowly get to them. Already late to the conversation, I feel that we as film-makers should not shy away from sharing these stories," concludes the young filmmaker, full of wisdom and sensitivity.

The KASHISH Mumbai International Queer Film Festival's 11th edition went virtual this year, showcasing 157 films from 42 countries from 22nd July 2020 to 30th July 2020.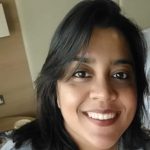 Smita is a multi-cultural freelance journalist, writer, and filmmaker based out of the US, London, Hong Kong, and India. Global Indian Stories is her brain-child. Created to chronicle diaspora stories written by Indians of all age groups, from different walks of life across the globe, Smita makes sure that the platform remains inclusive and positive.