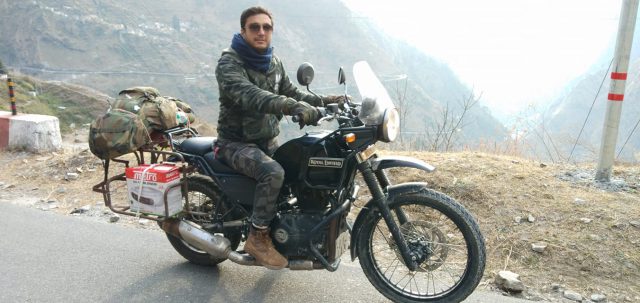 They say "smile a while and while you smile, there will be miles and miles of smiles because you smile." I have taken this saying so seriously that i create smiles as a full time dentist and ride for miles on end all over the country as a hobby.
So for all those who don't know me I am Dr. Nilay Ganatra (BDS, Implantologist and Cosmetic Dentist) practicing in the queen of suburbs, Bandra-West, near Mehboob Studio, for over thirteen years. Enthusiastic and zealous for creating smiles and passionate about riding my Royal Enfield Himalayan; trying to find my spiritual self and purpose in life through travel.
City life can be very monotonous at times which is why I choose to travel to different locations for a few days once in two months. I like the mountains and hilly areas more than the city; which is why to detox I select random locations all over India to just be myself and explore what life has to offer.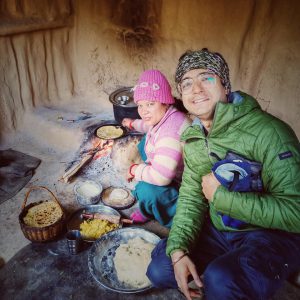 I mostly travel with friends and I do not prefer staying in star hotels. I rather love staying with the natives and eating with the locals. I always have my friends to accompany me and by the time i finish one vacay i have another one planned already.
I have already covered travelling most parts of India; from Kashmir to Kanyakumari, from Rann of Kutch to Bhutan, covering North-South-East-West of our diverse India.
Riding the Royal Enfield all by myself and sometimes with someone special sitting behind me; gives me the feeling of being complete. It is unexplainable how liberating riding through the mountains and greenery can make one feel. 
Riding the Royal Enfield with a full blown adrenaline rush and a curiosity for where the roads will take me is my gateway to freedom and emancipation. When the gushing wind and the thumping sound from my Royal Enfield unite, the vibrations is like meditation for me. It helps me forget all my past sorrows and helps me focus on my present and come to peace with it.
Riding through the mountains, halting at the local chai tapri's (roadside shacks) to sip hot tea with the subtle cold breeze teasing your ears and witnessing the sunrise or sunset is pure bliss. It does justice to the saying purity in simplicity.
This merely signifies how small things can actually bring you a feeling of complete satisfaction, compassion, positive energy and enthusiasm all at the same time. And to feel all this it is mandatory for one to move away from the routine city life every once in a while and try to see things that we can't see through our eyes but only feel with our hearts; for life is beautiful, all you have to do is just breathe a little and feel a little.
I practice dentistry on most days of the year from 10 a.m. to 7 p.m. after which i spend time playing music, jamming with friends. I love playing the harmonica. Music helps me find my peace and serenity within. My life has been a wonderful journey till now with my fair share of highs and lows.
Born and brought up in Baroda, Gujarat, my hometown, I graduated from Chennai. In my early twenties right after my graduation I flew to Australia, practiced dentistry there for about two years and by the end of it realised that there is no better place than home. I decided to come back to India and by my mid twenties I knew I wanted to build my practice in Mumbai.
That's when i moved to Mumbai with nothing but dreams and hopes of becoming something someday with mere hard work and dedication. Now when I look back and see how far i have come, it just fills me with deep gratitude for all the people who believed in me, most of all my parents, without their support and motivation reaching this stage wouldn't be possible.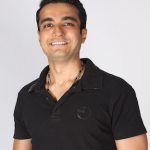 Dr Nilay Ganatra is a dentist by profession who built his dental practice in Mumbai from the scratch. An audacious traveller at heart, he is a fitness enthusiast, instrumentalist and a biker who wishes to spread positivity through his wanderlust. His sole purpose is to inspire people, keep growing and learning. He believes it's never too late to reboot and start all over.