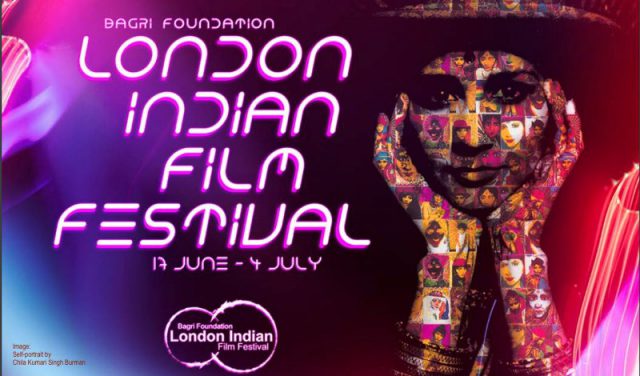 In a challenging year for India and South Asia, the Bagri Foundation London Indian Film Festival and its sister festivals in Birmingham and Manchester, will be a love letter to the homelands, continuing to premiere the very best of new indie films from the Indian subcontinent and diaspora, from 17th June to 4th July 2021.
Supported by the British Film Institute (BFI) using funds from the National Lottery, this will include the festival's Opening Night UK Gala Premiere of W.O.M.B. (Women of My Billion), an inspirational feature documentary telling of one woman, Srishti Bakshi, who walks the entire length of India (nearly 4,000 kms), over 240 days to explore the experiences of other women in its billion plus population. Another highlight of the festival will be a special focus on British Asian filmmakers and their continued contribution to British cinema's success, while often depicting realistic stories of British Asian immigrant experience.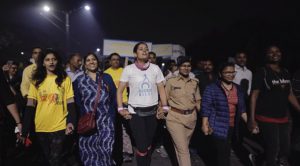 Festival Director Cary Rajinder Sawhney MBE says, "Last year we grew our audiences quite substantially by going online and UK-wide. With the UK scene improving, we are delighted to not only offer a strong high definition online experience on LoveLIFFatHome.com, but to also welcome our audiences back to the big screen in three major UK cities, at some of their finest cinemas. We will be showcasing the unstoppable force that is India's rich and diverse filmmaking, and of course the festival will be helping to highlight and support Covid charities working in South Asia. In this year when 'Britishness' is being re-defined, we offer our 'Great British Asians' strand which will celebrate British Asian filmmakers and throw a spotlight on exciting emerging talents."
Support also comes from the Bagri Foundation, a UK-registered charity which gives artists and experts from across Asia and the diaspora a chance at a wider visibility on the global stage, which is no stranger to London Indian Film Festival with this being its seventh year as title sponsor.  The Foundation are also proudly providing the £1,000 prize for the annual Satyajit Ray Short Film Competition which offers a platform for emerging filmmakers.
This year's highlights include Special In Conversations with The Times 50 greatest British screenwriters Hanif Kureshi (My Beautiful Laundrette, My Son The Fanatic), Oscar and BAFTA-winning director Asif Kapadia (Senna, Amy, The Warrior) at BFI Southbank, legendary director Gurinder Chadha (Bhaji On The Beach, Blinded by the Light), alongside the 20th anniversary of the making of her Bend It Like Beckham, and British change-maker feminist filmmaker Pratibha Parmar (Sari Red, The Colour of Britain, Alice Walker: Beauty In Truth) at the Barbican. The festival also celebrates two epochal Indian heroes with the premiere of feature doc Ahimsa: Gandhi The Power of the Powerless and celebrates India's greatest director Satyajit Ray on his 100th birth anniversary.
Special Guests In Conversation
Hanif Kureishi CBE, British film & literary legend – Friday 18th June, 20:20, Live Q&A on stage at the BFI Southbank, ahead of the screening of My Beautiful Laundrette.
Asif Kapadia, Oscar, Grammy Award, BAFTA-winning British film maker – Live Q&A on stage at the BFI Southbank, Saturday 19th June, 20:10
Gurinder Chadha OBE – Saturday 25th June, 20:45, Rooftop East Stratford, celebrating the iconic British BAFTA nominated film Bend It Like Beckham at its two decade production mark.
Bollywood stalwart Padma Shri Karan Johar Online at LoveLIFFAtHome.com
Pan-Indian actress and musician Shruti Haasan Online at LoveLIFFAtHome.com
Actress Janhvi Kapoor Online at LoveLIFFAtHome.com
Pam Cullen and Nasreen Munni Kabir celebrating the birth centenary of Satyajit Ray at LoveLIFFAtHome.com
Avtar Panesar of Yash Raj Films, about the rise of Bollywood in Britain at LoveLIFFAtHome.com
One of Ray's greatest actors, the late Soumitra Chatterjee is also profiled in the premiere of Abhijaan, while light-hearted moments are brought with the premieres of Bengali drama Searching For Happiness and black comedy Ashes On A Road Trip. The Tiger Award winner at the 50th edition of the International Film Festival Rotterdam, Koozhangal (Pebbles) in Tamil, makes its UK debut at the cinema, as does Sanal Kumar Sasidharan's Kayattam (A'hr) in Malayalam, starring one of South India's most decorated actresses, Manju Warrier. Iram Parveen Bilal's Narrative Feature Grand Jury Award nominee at South By Southwest in 2020, I'll Meet You There, examines the immigrant life of a Pakistani American family in Chicago, USA.
The Festival's new strand dedicated to ecology-related films, called 'Save The Planet', brings stirring features that in different ways reflect lives affected by deforestation and rising sea levels, and how people are meeting the challenge. As Bangladesh marks the 50th anniversary of its independence, LIFF celebrates the country's giant strides in global cinema with special screenings of the lyrical The Salt in Our Waters. Films are in languages like Hindi, Tamil, Bengali, Urdu, Malayalam, Marathi, Gujarati et al, all with English subtitles. All "In Conversation" events are in English, both on stage and at www.loveliffathome.com
LIFF 2021 Festival Strands
Young Rebel
Great British Asians
Extra-Ordinary Lives
Classic Cinema
Save The Planet
Satyajit Ray Short Film Competition
Too Desi Too Queer
New Brit-Asian Shorts
BSL Special Double Bill: For Each Other & Double Discrimination
If you're looking for a participating cinemas near you then here's the list: BFI Southbank, Barbican, Ciné Lumière, Genesis, Rich Mix, Bertha DocHouse, Watermans, Roof East Stratford, MAC Birmingham, Millennium Point Birmingham, Everyman Mailbox Birmingham and Everyman Manchester St John's & stream UK wide at www.LoveLIFFatHome.com
And if you'd like to learn more about the Bagri Foundation and the diverse programme of film, visual arts, music, dance, literature and talks that they facilitate then check out their website: www.bagrifoundation.org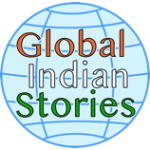 Global Indian Stories team
This story has been posted by the Global Indian Stories team, having been found or sent to one of us. It will have been sent via a channel where there is no specific author to attribute the story to.