The inaugural edition of ONE WORLD International Queer Film Festival (Virtual) that showcases the best of American queer cinema, will be held from June 18 – 20, 2021. The festival is organized by India's oldest LGBTQ+ organization, The Humsafar Trust, in collaboration with KASHISH Mumbai International Queer Film Festival and is supported by the U.S. Consulate General Mumbai. You can register to attend the ONE WORLD International Film Festival on following Registration Link: https://tinyurl.com/OneWorldRegistration
Due to COVID-19 restrictions the three-day festival, which focuses on the legal and social aspects of the struggle for LGBTQ+ rights in the United States, will be held online. This will be an opportunity for audiences across India to watch the specially curated films. The virtual opening ceremony of the festival will be held on Friday, June 18, 2020 from 5.00 pm to 5.45 pm (IST). The festival will be inaugurated by US Consul General in Mumbai David J. Ranz.
"We kick start ONE WORLD International Queer Film Festival with American films this year. And you will realize that the stories of struggle of the queer communities for acceptance is very universal. Every individual, every city, every country has a story to tell. Next year, the focus will be on another country. I sincerely hope that people will actively participate in this film festival," said Suhail Abbasi, Co-Founder & Chairperson, The Humsafar Trust. The aim is to make the festival an annual event, revealed Vivek Raj Anand, CEO, The Humsafar Trust.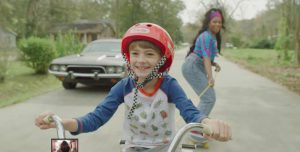 "We will make an effort to make the ONE WORLD International LGBTQ+ film festival an annual feature and each year the three-day festival will focus on one country and screen films that highlight the struggles of the queer communities for acceptance in society. The festival will bring the LGBTQ+ community closer in understanding common struggle agendas and possibly ally and work together in future." said Anand.
Sridhar Rangayan, festival director of KASHISH Mumbai International Queer Film Festival, welcomed the initiative that aims to acquaint Indian audiences with the struggle for equal rights across the world and the importance of inclusiveness and diversity. "This is such a fantastic initiative to bring forth excellent American LGBTQ films to Indian audiences in a curated program of a three-day film festival."
"KASHISH Mumbai International Queer Film Festival, as a film festival has always been championing for diversity and inclusion of LGBTQI+ community in the mainstream space through cinema, and we are happy to be collaborating with The Humsafar Trust and U.S. Consulate General Mumbai to bring this wonderful event. The films at the festival address such diverse issues such as acceptance, religion, policies and politics and also intersectionality between disability and queerness. Hope these films act as a harbinger of change in attitudes," added Rangayan.
The films that will be screened include award-winning films Gossamer Fields, Bully, Surviving The Silence: The Untold Story Of Two Women In Love Who Helped Change Military Policy, Unsettled and a package of short films.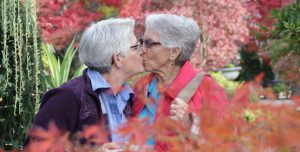 "It is U.S. policy to help bring an end to the violence and discrimination experienced by LGBTQI+ communities across the world.  This is why I am so proud to have the U.S. Consulate in Mumbai sponsor the first ONE WORLD International Queer Film Festival, which will share American LGBTQI+ voices and experiences with Indian audiences," said U.S. Consul General David J. Ranz.

The festival will also feature two virtual panel discussions. The first panel discussion on June 19 – 'The OTT Era: How digital content is changing LGBTQ narratives', will feature filmmaker and writer Hitesh Kewaliya (Shubh Mangal Saavdhan), content producer Srishti Behl, national award-winning director Neeraj Ghaywan and actor Rudrani Chetri (The Last Color). This session will be moderated by film maker Pradipta Ray.
The second panel discussion on June 20 is titled 'How mainstream is the LGBTQ representation in American cinema? Challenges and Achievements', and will feature Alexander Hunt, Vice Consul, US Consulate Mumbai, National award-winning Indian filmmaker Onir, and Lisa Donato (Director – Gossamer Folds) GOSSAMER FOLDS (Festival opening film). This session will be moderated by film maker Sridhar Rangayan.

Get in Touch for more details –
Tinesh Chopade, Advocacy Manager, The Humsafar Trust
Mobile: +91 9730360168
Email: tinesh@humsafar.org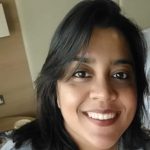 Smita is a multi-cultural freelance journalist, writer, and filmmaker based out of the US, London, Hong Kong, and India. Global Indian Stories is her brain-child. Created to chronicle diaspora stories written by Indians of all age groups, from different walks of life across the globe, Smita makes sure that the platform remains inclusive and positive.