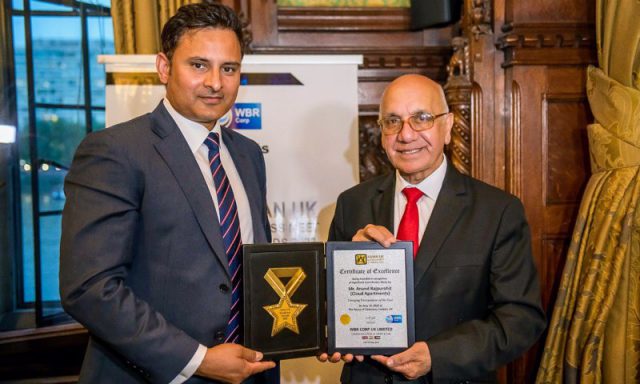 Rising to the challenge of Covid has seen an emerging entrepreneur launch, and successfully grow, Cloud Apartments from just a single one-bedroom apartment in London's up-market Canary Wharf area in May 2018 to winning an award at this year's Ideas for India event.
Within a short span of four years, and despite the challenges of the pandemic, the business has boosted exponential growth with an inventory of 14 high-end serviced apartments. The business also provides agency services to corporates looking for serviced apartments across the globe.
Winning shines a light on potential
The Founder and Managing Director at Cloud Apartments, Anand Rajpurohit, has been awarded the "Emerging Entrepreneur of the Year" award at this year's Ideas for India 2022, organized by Bridge India. The three-day event on 18-20 May was held to celebrate India's 75th anniversary of Independence, with speakers providing their vision for where they see India in the coming 25 years.
"It's an honour to be recognized as an Emerging Entrepreneur of the year, as it brings out the element in me and I feel motivated to push harder towards reaching my goal," said Anand.
"It makes me realise that this is just the beginning and there is still so much to do. This award has recognized our potential, showcased our business to clients and fellow businesses, and has helped me understand that my journey as a businessperson has only just begun.
"I am hopeful that this recognition will open the doors for the investor community to take notice of our business differentiation, and our uniqueness with top-notch services, self-catering facilities, high hygiene levels and providing the utmost comfort to the clients who stay with us," Anand confirmed.
Sanjay Kumar, CEO of WBR Media, said: "The Awards are to recognise an entrepreneur's accomplishment in the service industry, which caters to private, small, and large corporates in India and the UK.
"Anand's accomplishments in the service apartment industry over the previous few years have been excellent, and he has made significant contributions to other businesses which compliments his business. His most frequent customers are from India as well as other countries. He is well-known amongst Indian corporates and has been providing services to them for many years," he confirmed.
Recognising visionary entrepreneurs
The award was presented by Virendra Sharma, MP Labour Party for Ealing Southall. He applauded the Ideas for India 2022 platform that recognizes the work of visionary entrepreneurs.
"Events like Ideas for India are the best way of building human bridges and strengthening ties between the United Kingdom and India. 

"Such projects are crucial platforms to recognise visionary entrepreneurs – people who have achieved, have the potential to achieve and will be key players in the Indo-UK partnership," he said.
Bridge India's Advisory Board Member Dr Sarfraz Ashraf said: "The tagline for our event was Progressive, Inclusive and Diverse, which we think perfectly encapsulates India today. We were privileged to bring together the best of India not just from the business hubs that are well represented in UK-India bilateral dialogues in Westminster, but also featuring policymakers and representatives from Tripura, West Bengal, Bihar and elsewhere.
Cloud Apartments was nominated and shortlisted for the best operator award for 1 to 50 units in the prestigious Serviced Apartments Awards 2021-2022. The awards are held in the UK, but the competition is open to serviced apartments companies from all over the world. Over 50 companies were nominated, but only 5 were shortlisted, including Cloud Apartments. https://www.servicedapartmentawards.com/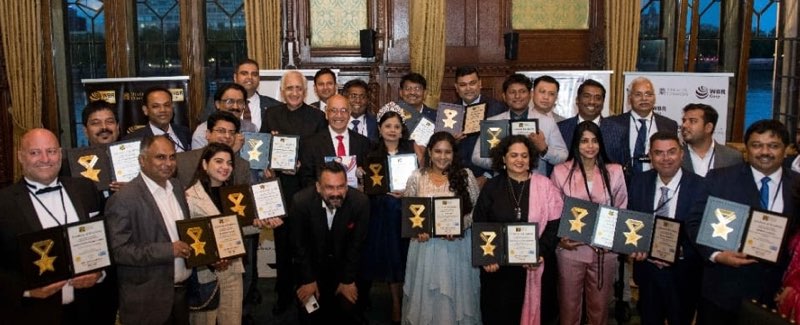 About Cloud Apartments:
Cloud Apartments was started by Anand Purohit, the Founder and Managing Director, in May 2018 as a single one-bedroom serviced apartment in Canary Wharf with an objective of providing the utmost comfort to its clients during their stay in London. The business managed to steer though the worst in Pandemic by speedily adapting to new trends and technology. During and after pandemic, Cloud Apartments has seen a sharp rise in demand because unlike hotels, it offers self-catering facilities, high hygiene levels within its facilities and with minimum human interaction. Cloud is executing their business strategies to expand their inventory across London, with key focus on Canary Wharf and Central London. Cloud Apartments Limited
About Ideas for India 2022: 


The three-day event on 18-20 May was held to celebrate India's 75th anniversary of Independence, with speakers providing their vision for where they see India in the coming 25 years. The event saw participation from more than 500 attendees over the three days, including 50 international delegates from India, Bangladesh, Malta, Singapore and the USA. In a true celebration of the breadth of India, MPs, Members of Legislative Assembly and other policymakers from seven political parties, across nine states in India attended the event.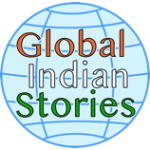 Global Indian Stories team
This story has been posted by the Global Indian Stories team, having been found or sent to one of us. It will have been sent via a channel where there is no specific author to attribute the story to.