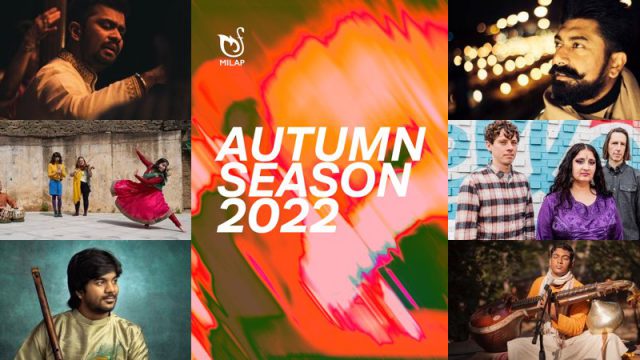 Milap, an Indian Arts & Culture company which boasts a year round programme of Indian arts in London and Liverpool, is promising a bigger and better programme than ever before, launching in October with what they describe as a show-stopping lineup of performers.
Milap's first full programme in over 2 years promises to transport audiences to the vibrancy of India from the heart of Liverpool; with the the season featuring performances from Ramana Balachandhran, the Sonia Sabri Company, and Mercury Music Prize winner Talvin Singh OBE.
The schedule will explore the blending of British and Indian culture, and the groundbreaking relationships, possibilities, and masterful art and music that is created when the two collide in harmony.
5 October – Great British Gharana ft. Prabhat Rao
The season kicks-off on 5 October at the brand new, state-of-the-art Tung Auditorium, with a performance from one of the UK's most talented Indian classical singers, Prabhat Rao.
Prabhat's performance is part of Milap's 'Great British Gharana' concert series, featuring the UK's own Indian music talents who are on a continuous quest to explore their unique identity, and the juxtaposition of Indian classical traditions and Western contemporary cultural influences.
Prabhat is a highly accomplished Hindustani (North Indian) classical singer, and has been a lead vocalist for the UK's National Indian Classical Ensemble "Tarang". Having performed at major festivals including The Edinburgh Fringe, his collaborations include working with Western Classical ensembles, Middle-Eastern musicians, and a fusion project incorporating a popular Beatles track for the 2012 London Olympics closing ceremony.
The concert is presented in partnership with the Tung Auditorium, and is the perfect midday escape, with a selection of beautiful and poetic compositions with features from Pulkit Sharma on Tabla and Rishikesh Kardile on Harmonium.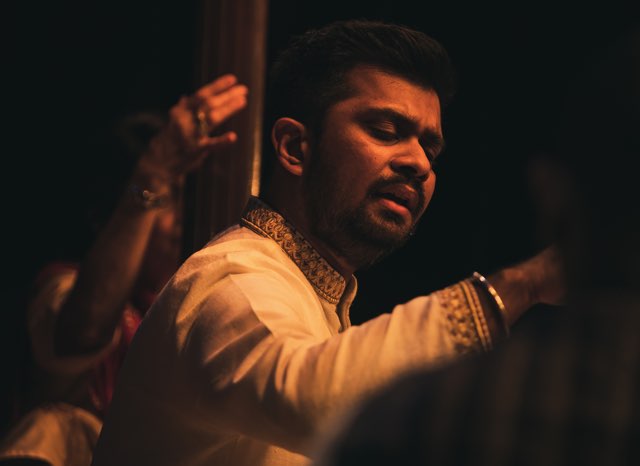 14/15 October – Carnatic Weekend (Ramana Balachandhran/Flute J.A. Jayanth)
Melting away the Autumn chill, a highlight of the programme includes a 'Carnatic Weekend', when the 'Music for the Mind and Soul' series returns to The Liverpool Philharmonic Music Room for the first time since 2007 for two captivating back-to-back concerts.
On 14 October, Ramana Balachandhran will take the stage in Liverpool for the very first time. A child prodigy Veena artist from Bengaluru, Balachandhran performs an Indian classical set, interpreting Carnatic ragas with refreshing perspective and unique virtuosity.
Balachandhran is known to make courageous choices as a musician, often selecting the most challenging compositions to perform, whilst blending his talents as a vocalist with his experience of the Veena.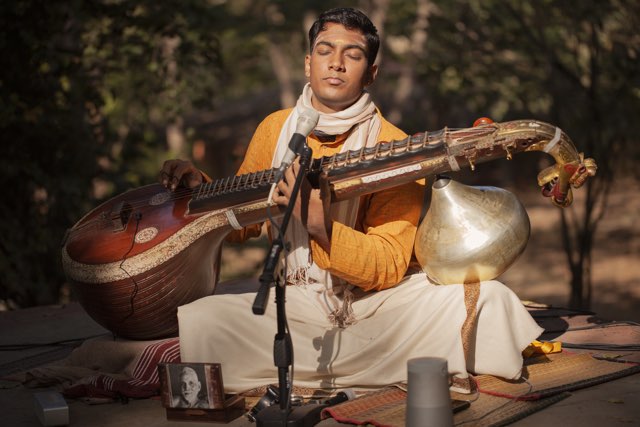 On 15 October, one of the most sought-after Carnatic flautists of his generation, Flute J.A. Jayanth – affectionately known as Flute Jayanth by thousands – will take the stage.
His expressive, emotion-filled rendering brings out the depth and soul of the lyrical aspects of the compositions he presents, all while maintaining shruthi suddham (perfect pitching) and excellent tonal quality.
Flute Jayanth's 1600+ solo concerts have won him lasting appreciation across the board, including praise from senior musicians, co-artists, connoisseurs and of course, rasikas (or, music lovers).
Jayanth will be joined by world-renowned mridangist Sai Giridhar and the extremely talented Sumanth Manjunath. The Carnatic trio will perform a selection of much-loved compositions from Southern India.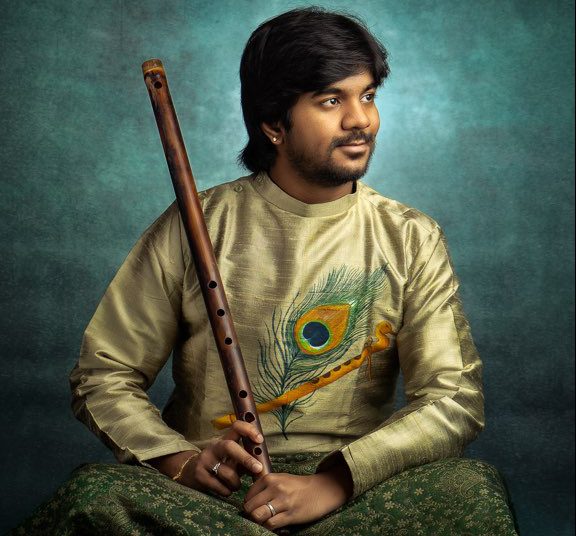 An exclusive discount is available when purchasing tickets for both shows.
29 October -Sonia Sabri Company's Roshni
On 29 October, the awe-inspiring Sonia Sabri Company will perform a spectacular dance performance of their latest production Roshni at The Capstone Theatre.
The Sonia Sabri Company is a dynamic dance organisation with an established international reputation for presenting Kathak dance in a contemporary context. Through work relevant to modern audiences, the company is inspired by presenting traditional Indian culture in a contemporary setting.
Roshni is a beautifully intimate crafting of dance and live music, transporting and uplifting the audience on a journey of joy. The production brings together Sonia's distinctive style of dance, rooted in the traditions of Kathak from Northern India, yet reimagined in the context of her lived British experience. The performance includes diverse musical genres and artists, ranging from South Asia, the Middle East and Eastern Europe, all celebrating the rich diversity of our global community.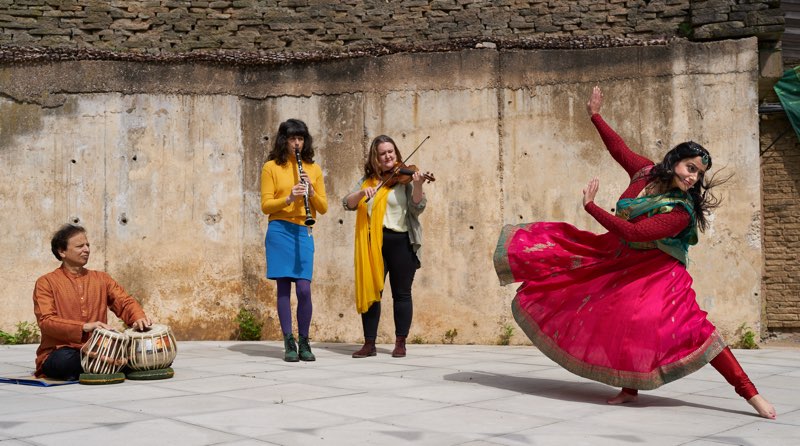 9 November – Kinaara
On 9 November, LEAF on Bold Street will play host to Leeds trio Kinaara. The perfect backdrop to a dark, candlelit night with friends and family, LEAF's bohemian atmosphere sets the scene for the band's unique 'Punjabi meets Western' musical style.
Kinaara are a trio of vocal, electric guitar, and drum kit. They play a mix of Celtic and Punjabi folk songs, presented in Kinaara's own distinctive arrangements.
Brought together by singer Satnam Gaussian in 2018, the trio aim to achieve an identity that reflects both her Punjabi heritage and their UK upbringing as a whole.
Galsian began working on arrangements of the songs of Surinder Kaur and Poor Jehan, with guitar player John Hogg. Though both musicians are schooled in Indian classical music, they soon realised that they wanted to keep an edge to the sound with an emphasis on electric guitar and drums. Jazz drummer Simon Henry completes the cross-genre trio.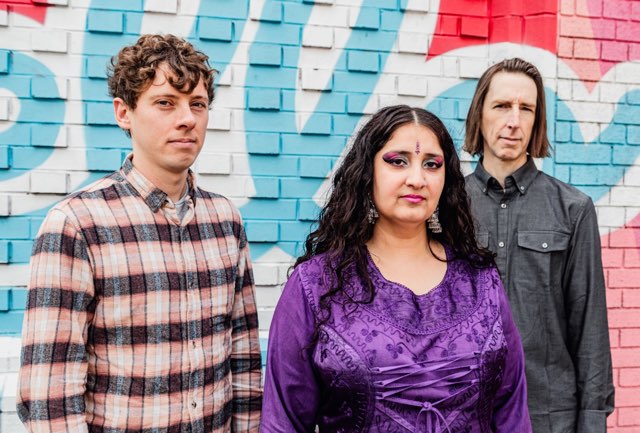 18 November – Talvin Singh
Marking his first performance in Liverpool after almost 30 years, Milap's Autumn series will conclude where it began; back at The Tung Auditorium for a final, show-stopping musical extravaganza from Talvin Singh OBE on 18 November.
Percussionist, producer and composer, Singh is renowned for creating a bridge between Indian and electronic music. Drawing inspiration from the Classical Indian arts, Singh has sculpted a unique sonic landscape.
Having worked as Björk's percussionist and artistic director in 1993, and having won the Mercury Prize in 1999 for his debut album 'OK', Singh's own unique synthesis of electronic music and Eastern aesthetic is often referred to as Asian Underground; one of the most exciting movements in the history of British music.
The past 30 years has seen Singh work and collaborate with a diverse range of artists such as Massive Attack, Madonna, Sun Ra, Yoko Ono and the late Ustad Sultan Khan. He continues to be explorative and imaginative in his solo career, in addition to curating new ventures in contemporary music.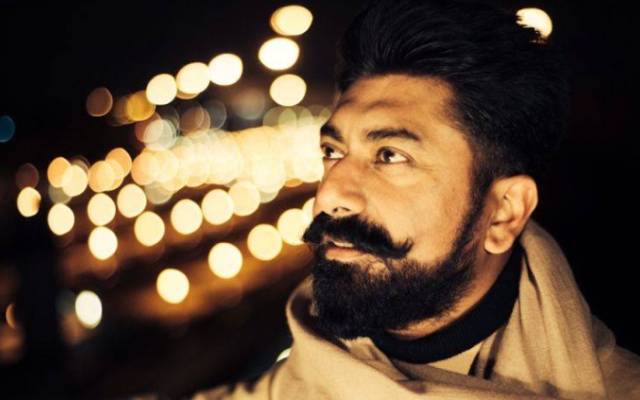 Full lineup details
Great British Gharana ft. Prabhat Rao
Wednesday, 5th October / 12pm
The Tung
TICKETS – FREE ENTRY
Ramana Balachandhran / Music for the Mind and Soul
Friday, 14th October / 7pm
Liverpool Philharmonic Music Room
TICKETS – £13/10
Flute J.A. Jayanth / Music for the Mind and Soul
Saturday, 15th October / 7pm
Liverpool Philharmonic Music Room
TICKETS – £13/10
Roshni
Saturday, 29th October / 4pm
The Capstone Theatre
TICKETS – £5.50/8.25
Kinaara
Wednesday, 9th November / 7.45pm
LEAF on Bold St
TICKETS – £8.80
Talvin Singh
Friday, 18th November / 7.30pm
The Tung
TICKETS – £15/12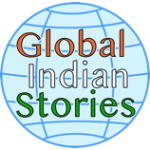 Global Indian Stories team
This story has been posted by the Global Indian Stories team, having been found or sent to one of us. It will have been sent via a channel where there is no specific author to attribute the story to.