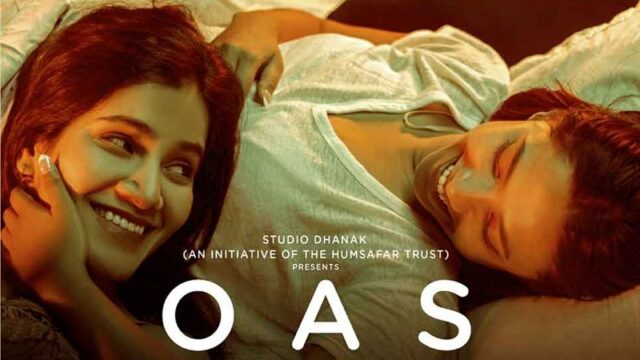 OAS (English Title: Dew Drops)
16 mins | Narrative Short | India
Director: Kartika Nainan Dubey
Screening on Sunday June 11th 12.45pm at Liberty Cinema, Mumbai
Oas is a short film from Kartika Nainan Dubey which intimately explores the story of two women who broke up some time back but are still in love. They explore their feelings, particularly how one of the women can't move on from their relationship. The film has seen Kartika shortlisted for the inaugural Ismat Chughtai Award for Best Indian Woman Filmmaker.
Having had the chance to view Oas before the showing at Liberty Cinema, I must congratulate Kartika on being able to create an intimate and moving story in the short running time. In a world where blockbuster movies are getting longer and longer, it's heartening to see that there are those who are distilling stories into smaller packages.
A director's inspiration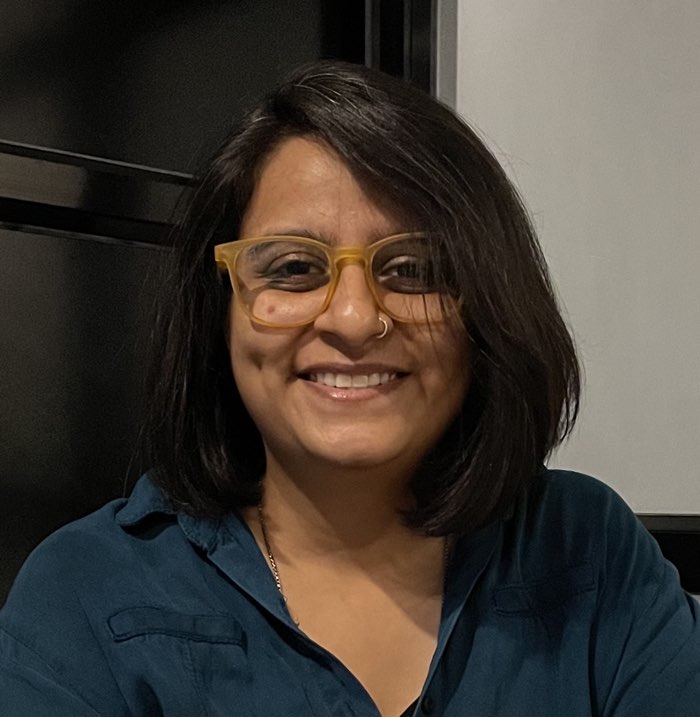 Global Indian Stories caught up with the director to learn more about Oas, in particular where did the idea come from? "Can we un-love? Can we move on? Can we love and still move on?", asks Kartika, "These were the questions that became the basis of Oas's story. I wanted to showcase love in its most authentic, layered, and vulnerable self." The cinematography certainly backs this up. It puts us right in the middle of the conversation, viewing their emotions in a raw, intimate manner.
"OAS could be anyone's story. Anyone can relate to the emotion it portrays," says Kartika. "I wanted the story to unfold without any visual complications and unnecessary camera movements. The conversations in the film are very innocent and happen mostly at a single place hence the cinematography had to bring out the best mood to create a cosy vibe, gelling with the story." It certainly leaves the viewer feeling as though we'd spent time with the two women, sharing their joy and pain.
And the moral of the story? Kartika explains, "I wanted to portray how emotionally draining yet empowering moving on and loving is. I wanted my story to say that the pain of separation can only be minimised if we see and realise the beauty of the time spent together while living & loving."
Story telling
Checking out Katika's online presence, you can see that she has not only directed but also been a writer, not just of her own short films but other projects such as lyrics for Hindi movies. So, what made her want to direct Oas?

"I like to tell stories that are honest and full of layers. Vulnerable characters have always attracted me. Their stories have complications that might look easy but are very difficult to resolve," says Kartika. "I like to write and tell stories, I do it though whichever medium possible. It's the way I like to express myself and talk to people; through stories, dialogues, poems, songs. In this case, Oas is my definition of love, translated in the form of this film."
Little could she have expected the attention Oas would garner. The short is up for the Ismat Chughtai Award for Best Indian Woman Filmmaker. We asked what this meant to her. "Ismat Chughtai ji and her stories always had a huge impact on me. I remember reading her short stories and thinking, this mighty woman was beyond any shackles and spoke her heart with so much confidence and eloquence. One of her stories – 'Lihaaf' was such a stunning one, it was immensely courageous! It came at a time when nobody even cared to tell such stories. Her courage and words are a big inspiration for me. I am very grateful and overwhelmed to just know that my story brought me a nomination for an award under her name. It is a huge honour."
Time will tell whether Kartika Nainan Dubey will win the Ismat Chughtai Award, but hopefully audiences will have the chance to catch Oas for themselves. If they do, then they will be left with the memory of sharing a touching moment of love, along with the haunting music that will run around your head for hours afterwards.
Feeling grateful
Kartika is clearly touched by the shortlisting of Oas and having the chance to be part of KASHISH 2023. She is also gushing with praise for those that helped her along the way.
"I would like to thank everyone responsible for the making of this film. Oas is presented by Studio Dhanak (an initiative of The Humsafar Trust). It was produced by The Humsafar Trust, with Suhail Abbasi & Vivek Raj Anand. It was also co-produced by Neeraj Churi of Lotus Visual Productions," she says. "I am grateful they trusted my script and vision. I also want to thank Kashish Mumbai International Queer Film Festival for knitting such a huge festival together, bringing stories closer to people and giving them a greater life."
To find out more about Oas or the other shortlisted films go to KASHISH 2023's page for the Ismat Chughtai Award:
https://mumbaiqueerfest.com/kashish-2023-ismat-chughtai-award/
---

Voted as one of the Top 5 LGBTQIA+ Film Festivals in the world, KASHISH Mumbai International Queer Film Festival is South Asia's biggest queer film Festival and the first LGBTQIA+ film festival in India to be held in a mainstream theatre.
Founded in 2010 and held every year for the past seven years the festival has grown from strength to strength. KASHISH attracts close to 8500 footfalls every year over its five day festival. It is the first Indian LGBTQIA+ festival to be held with the approval of the Information & Broadcasting ministry, Government of India.
The festival also attracts topline Bollywood celebrities, filmmakers, critics and academicians from India as well as many international guests from across the world.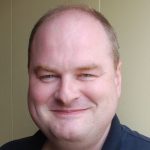 Jonathan has a varied history, having written for publications such as Asian Woman but also technical magazines such as Networking+. He also has a background in IT so he's been instrumental in the technical side of getting Global Indian Stories launched. As co-founder, he also keeps writing, sub-editing, and handling the social media.